Title: Seductive Chaos
Author: A. Meredith Walters
Series: Bad Rep #3
Publication Date: May 3rd 2014

Cole Brandt was the self-centered and philandering lead singer for Generation Rejects.

Vivian Baily was a flaky, attention seeking drama queen.

Apart they were challenging…together they were complete and total chaos.

Cole and Vivian were two people who should never have been together.

Yet they crashed into each other at every turn.

Their relationship was anything but stable. But it was passionate. It was messy. It was hopelessly seductive. And it might possibly drive them both insane.

They fought. They made up. They screamed. They made love.

They hated and they loved in equal measure.

And now that Generation Rejects are starting to hit it big and the band is on the road, temptation and massive egos could very well spell the end of their roller coaster.

If only they could stay away from each other.

But Vivian has finally reached her breaking point. Tired of their endless cycle, she is ready to say goodbye to Cole for good.

Yet Cole isn't one to go away quietly. Particularly when he is starting to realize exactly what he stands to lose if Vivian walks away.

As his world begins to turn upside down, Cole realizes that the one person who can hold him together is the girl who may no longer want him.

Love can be a comedy of errors, particularly for two people who never seem to get the timing right.

And In the crazy world of rock and roll, the hardest lessons to learn just might be the ones with the sweetest rewards.

Dramatic Dive + Egomaniac Bastard = Chaos
Vivian Bailey is your usual drama queen. She doesn't have a dark background. She comes from a good family who always supports her. She's the youngest in the family. She had already finished her degree but doesn't have any work. She survives because she still depends on her parents to provide for her. She suddenly realized that she wants people to treat her seriously. She wanted to show them that she can also do it without asking for her family's assistance. So she applied for a job that will probably be the biggest opportunity she had come across with. She has a problem though. If she wants to take charge of her life and is she want people to take her seriously, she should let go of all the people who doesn't treat her right. But how will she let go of someone whom every time she sees, it's as if all his fault disappears.
Cole Brandt, for your information, is the lead singer of the band Generation Rejects. He's got the biggest ego among the band. He loves the attention of their fans. He sees himself as the greatest gift of God to women. He always fuck around and doesn't take any women seriously. For him, they are just fuck buddies. But there is this one person he always seem to want. That's Viv of course.
From the moment they started to see each other, there was already a clash of characters. They always fight. Viv was always hurt because deep inside she knows her feelings are deeper than just a fuck buddy. So when their fight escalated and Viv was noticing that he always get his way with her after being an asshat, she decided to reflect. That as much as she loves Cole, she needs to break things up with him and start a brand new life even if that means not seeing him.
So she transformed herself, did very well in her new job and began dating a man too far from Cole's personality.
Meanwhile, the tension within the band is getting intense – with the promotion of their album, their concert tour, the pushy manager who only wants Cole to do solo. Will the band survive and make it big? Will Cole and the other band members resolve their conflict?
What I liked about this book is the portrayal of Cole. There was a positive change with him towards the end. He started out as the bad guy, and then realize that his attitude needed to change if he really want to keep those whom he considered family and those he loved in his life. He needed to act now before it's too late.
"They've replaced me," he said quietly.




I shook my head. "It's just Paco-" I started but he cut me off.




"They don't need me anymore."




He bit down on his lip, his eyes trained to the ground.




"I thought that's what I wanted. I thought I didn't need them. I was wrong. I was so fucking wrong. But now it's too late."




Then he looked up, his eyes meeting mine and they ripped a hole through my chest.




Slowly, he reached out, his ice-cold fingers slowly touching my cheek. They lingered there as if he couldn't help himself.




"I'm always too late. And now I've lost everything."
The scene above was such a heartbreaking one, because he really realized how much he needed his friends and Viv in his life.
I also loved the scene where he did his grand gesture to win Viv back. Thanks to Maisy.
"You and me, we ain't easy. We will never be simple. We will never be the type to sit on the same side of the booth without talking. We will never fall into the complacent boredom life becomes when you stop looking for the exciting and start to accept the mediocre. Because baby, we're anything but mediocre. We're fire. We're the explosion after the pain. You'll destroy me, Viv. And I don't care. Because I want you to. I'd rather be a pile of ashes in your aftermath then whole and complete without you."




"I've learned that your favorite color is green. That you live off coffee. That your favorite piece of clothing is your Juicy sweatpants held up with safety pins, even though I know you're embarrassed to be seen in them."




"But you still look hot in them."




"I know that you sing in the shower and have an old Backstreet Boys CD in your car that you play over and over again. You eat pizza all the time and you also keep a bag of Skittles in your jacket pocket because your sweet tooth is seriously out of control. I also know that you're intelligent, and thoughtful, and entirely too nice to a bonehead like me. I know that you're capable of putting together something like this gala and you do it while looking drop dead gorgeous."




"I know that there's no one in this world that I'd rather be with. No one who will put up with my shit the way you do. You put me in my place and you are most definitely not a doormat. You're the strongest person I know."




"I'll spend every second of every day building your trust in me, Viv. There's no one I want but you. No one will ever matter to me the way you do. This world could fall apart around me and as long as I had you, I'd be all right.
Yeah, that was definitely worth swooning for. I sure fell a little bit for him because of that. LOL.
"You and me are a roller coaster. So buckle up and get ready for one hell of a ride, sweetheart."
This book shows us how committing to a relationship should be. There will always be ups and downs but we have to give our best to make the relationship work. If it meant, loving unconditionally, so be it. In the end, looking like a lovesick puppy wouldn't compare to all the feelings and emotions of loving someone. If all the trouble you have to undergo to is worth it, you do it and you fight for it. Your heart doesn't not choose whom to fall for. It just happens.
There was no alternative.

We were extreme.

We were insatiable.

We were madness.

But we loved each other.

In the end, that was the only thing that mattered.

And if I had to smack a bitch for looking at him, then so be it.

Because that's how we rolled.

One piece of crazy at a time.


The New York Times and USA Today bestselling author of Contemporary and Paranormal romance including The Find You in the Dark and Bad Rep series as well as the upcoming stand alone romance, Reclaiming the Sand, and a dark new adult series for Gallery Books.
A. Meredith spent ten years as a counselor for at risk teens and children. First working at a Domestic Violence/Sexual Assault program and then later a program for children with severe emotional and mental health issues. Her former clients and their stories continue to influence every aspect of her writing.
When not writing (or being tortured with all manner of beauty products at the hand of her very imaginative and extremely girly daughter), she is eating chocolate, watching reality television that could rot your brain and reading a smutty novel or two.
A. Meredith is represented by Michelle Johnson with the Inklings Literary Agency.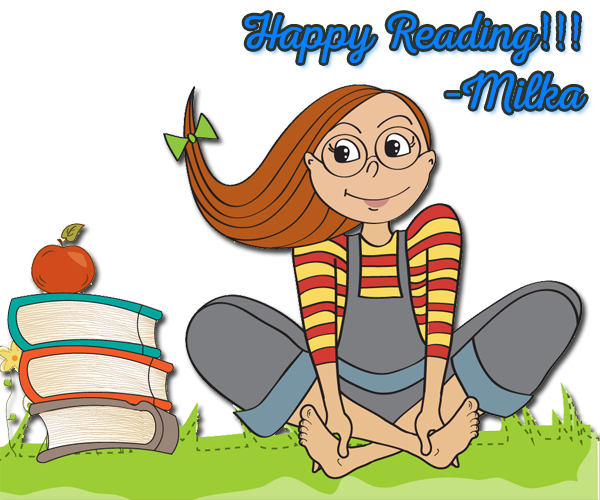 Labels: A. Meredith Walters, Book Review