Erika Kelly's TAKE ME HOME TONIGHT is rocking readers' worlds everywhere! We can't wait for you to get your hands on it. Known for passionate heroes and strong women, book 3 in Erika's Rock Star Romance Series, TAKE ME HOME TONIGHT, is no different! Check out everything we have for you on this amazing title and then go grab your copy today. Calix and Mimi's story is sure to please and keep you turning pages long into the night!

A rocker gets a taste of unexpected passion in the latest red-hot Rock Star Romance from the award-winning author of I Want You to Want Me.

Calix Bourbon might seem like a free spirit, but that's all a front. In reality he's just trying to keep his fractured family together while working as a session musician. When Blue Fire hires him to replace their keyboardist, Calix is determined to make the most of the opportunity—but he can't help being distracted by the band's sexy personal chef.

Mimi's temporary gig is great, but she has her heart set on auditioning for a televised cooking show. There's just one problem: she only has a week to acquire the skills necessary to survive the competition. Luckily, the band's new keyboard player can teach her exactly what she needs, in the kitchen and in the bedroom...

Order TAKE ME HOME TONIGHT Today!

"Great story line, full of emotion, and passion with wonderful characters. I adore this series!" –Gretchen, Goodreads Reviewer
"Erika Kelly has now won a place as one of my top authors." –Deanne, Books and Boys Book Blog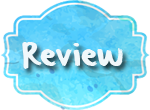 Take Me Home Tonight was a feel good book and I devoured every page of it. i love how solid the characters were even though it's the first time for me to meet most of those who have starred in the previous books. There were moments when I came short in figuring out how the characters were connected or something but it didn't take a genius to sort it out.
The book tells the story of the new member of the band Blue Fire, Calix Bourbon and their new cook, Amelia Romano. Calix is the temporary keyboardist of the band and doesn't want to invest emotionally in it. He was a born musician and is a very talented artist. He had been at the top of his career before, almost managing to snag a representation to make it big in the industry, but because of certain circumstances, he stepped out of the limelight and chose to be with his family. To say that he has baggage is an understatement. Amelia Romano, on the other hand, is struggling to find a decent job since her father doesn't want to hire her in his company. She has a master's degree in Business but for now, she's happy being a temporary cook for the band. And by cook, it means preparing decent meals for the group. Things are about to change since she's accepted for a nationally televised cooking show – The Verna Bloom Show.
Calix and Amelia's character were perfect for each other. Calix, being the reclusive one, needed Amelia's positivity. She's so full of optimism. She'd always been discouraged by her dad's dismissal in her capabilities but she doesn't let it affect how she lives her life. She always sees the good in people. She is also determined to prove her father wrong. Although, I understand where her dad is coming from regarding on hiring her in his company. He also isn't the picture of the ideal dad everyone wants to have.
Calix, grew up with so much love. He has supportive parents. He's doing the job he loves. But then, he's so caught up in his guilt and it's eating him up and his loved ones aren't aware of it. He's taken the role of being the protector of his family and decided to shoulder the blame if everything bad happens to them. That's why he keeps everything at arm's length and doesn't want to get involved emotionally.
Together, they found solace in each other's arms. But I didn't really like how Calix was so ready to dismiss Amelia in his life. I was kind of mad at him when he can't seem to pull his head out of his ass. And I kind to loved how Amelia stood up to him and accepting nothing less than she deserves. That was badass.
Overall, I loved the book. The story was fetching. I love the family drama and the romance between Calix and Amelia. There was a resolution on the Bourbon's dilemma. I like how invested Calix is on his family and that shows how he might treat his future family. I liked how the Bourbon accepted Amelia as their own and shown her the love she failed to receive from her own family. I liked how brave Amelia is for standing up on her own and for fighting for what she really wants. Take Me Home Tonight also discusses about grieving, forgiving yourself and letting go of your pain in the process. That it's okay to enjoy and have fun and still grieve about someone you loss. It wouldn't make your love for them disappear.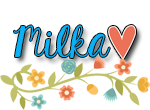 Labels: Book Review, Erika Kelly, InkSlinger PR