Kristen Proby is known for writing heartfelt characters with deep connections and sizzling passion. In her brand new series from William Morrow Paperbacks, Fusion, she will seduce readers' senses with the sexy, contemporary romance, LISTEN TO ME, in which five best friends open a hot new restaurant together. Today, we are thrilled to bring you this first book in the Fusion Series. Available now, LISTEN TO ME finds a hot former rock star looking for a steady gig at the restaurant, but he'll have to convince the prickly front-of-house manager to take a chance on him—with her business and her heart.
Grab Your Copy Today!
"Listen to Me is a phenomenal start to a new series that will hook the readers to the point of no return." -Fiction Fangirls


In New York Times and USA Today bestselling author Kristen Proby's brand new series, five best friends open a hot new restaurant, but one of them gets much more than she bargained for when a sexy former rock star walks through the doors—and into her heart.
Seduction is quickly becoming the hottest new restaurant in Portland, and Addison Wade is proud to claim 1/5 of the credit. She's determined to make it a success and can't think of a better way to bring in new customers than live music. But when former rock star Jake Keller swaggers through the doors to apply for the weekend gig, she knows she's in trouble. Addie instantly recognizes him—his posters were plastered all over her bedroom walls in high school—he's all bad boy…exactly her type and exactly what she doesn't need.
Jake Keller walked away from the limelight five years ago and yearns to return to what's always driven him: the music. If he gets to work for a smart-mouthed, funny-as-hell bombshell, all the better. But talking Addie into giving him the job is far easier than persuading her that he wants more than a romp in her bed. Just when she begins to drop her walls, Jake's past finally catches up with him.
Will Addie be torn apart once again or will Jake be able to convince her to drown out her doubts and listen to her heart?
"The story is fresh, the characters are hot, the chemistry between Jake and Addison is through the roof, and the picture that Ms. Proby paints is vivid and energetic." -Literati Literature Lovers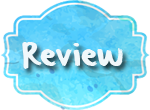 What can I say, when it comes to feel good romance, Kristen Proby is just the right author to read. I absolutely love this book. Just what I needed to end my book slump. I totally loved the characters. How each of characters, whether minor or not, have a role to play in the story.
Addison Wade, is the manager and a part owner of the Seduction. A new restaurant which is becoming a rave for the foodies because of its menu – most of which are known to be aphrodisiac. Addi, as called by her friends, has a track record when it comes to men so she vowed to herself to never fall for the bad boy / rocker type artists.
Enter Jake Keller. Previously known as Jake Knox. He was once a popular rock band singer but had since left the spotlight for reasons unknown. He even graced the walls of the teenage girls during his career, what with all the posters with his face on it. Even Addi's friends admitted to it. Jake had a lot of baggage which if one of the reasons he went MIA. He's still working in the music industry but he misses singing – performing to an audience and just enjoying the music. So with his friend's help, he went to audition for the job. It may pay a little, but if it meant doing something he loves, he'd do it even without pay.
There was an instant attraction between the two but despite the chemistry they wanted to lie low. Both have baggage they weren't willing to unload. One who was constantly left behind and is having difficulty facing the abandonment issues caused by her past boyfriends and even her parents. The other is still bothered by the mistakes he'd done in the past. But as they slowly navigate around their feelings toward each other, they'd realized that no matter how many difficulties they might encounter, all the pain would be more worth it if they have each other.
Listen to Me was indeed a very good read. It was both light and intense with steamy scenes on the side. It's a perfect read if you love rock stars and swoony book boyfriends. Can't wait for the next book!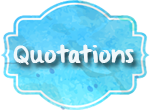 "Having feelings fucking sucks," Kat mutters with a shake of the head. "Especially when it comes to men, because when we care, we give them the power to stomp our hearts into dust."
"I didn't realize that it's true what they say, that when your heart is truly broken you can feel the moment it cracks. Until just now."


New York Times and USA Today Bestselling Author Kristen Proby is the author of the bestselling With Me In Seattle and Love Under the Big Sky series. She has a passion for a good love story and strong, humorous characters with a strong sense of loyalty and family. Her men are the alpha type; fiercely protective and a bit bossy, and her ladies are fun, strong, and not afraid to stand up for themselves.
Kristen lives in Montana, where she enjoys coffee, chocolate and sunshine. And naps. Visit her at
KristenProby.com
.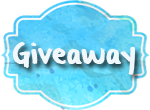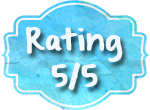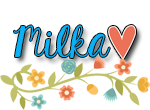 Labels: ARC, Book Review, Kristen Proby