Payback's a bitch...named Victoria.

Life coach and best-selling author Victoria Price has it all: a successful career, fabulous friends, a fantastic penthouse in Manhattan. What she doesn't have—and doesn't want—is a husband. Fifteen years ago her high school flame broke her heart so badly she swore she'd never love again. Now she makes millions teaching other women how to be just like her: a ruthless bitch.

Drop-dead sexy restaurateur and infamous playboy Parker Maxwell has only three rules for the women he dates: no questions about his past, no expectations for the future, and no spending the night. When he meets Victoria, however, he's willing to break his own rules if it means sating the explosive desire she arouses in him. What he doesn't know is that the alluring Victoria Price used to be the mousy Isabel Diaz, the girl he deflowered and dumped long ago.

Presented with a perfect opportunity for revenge, Victoria decides the game is on. But when her connection with Parker proves more than just skin deep, she has to make a choice: continue with her plan for payback, or risk her career, her reputation, and her heart by taking a second chance on love?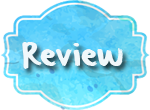 "Love is a fairy-tale. An illusion. A lie. Love can wither like an apple blossom killed from frost, and so can hearts."
I never expected this book to be an emotional read. Judging by the title, I imagined a story with just playful banters and maybe some of those steamy romances on the side, but never have I expected it to have hidden a very sorrowful past for both of the characters.
So basically, the book centers on two very successful individuals – Victoria Price a.k.a. the Queen B and Parker Maxwell. Two stubborn people with strong personalities. They may be not fit to work out together but they have a past that may that only one of them knows.
Bitch: noun a slang pejorative for a woman who is belligerent, unreasonable, malicious, a control freak, rudely intrusive, or aggressive.
Meet Victoria Price. She's known as the Queen B. B as in biyotch. She first made her money with a self-help book she wrote Bitches Do Better, which became a number one New York Times best-seller when she was only twenty-one. She does speaking engagements, and is a life coach for some uber-swank clients. She eats men alive. Loves 'em and leaves 'em, wham bam, thank you man, your money's on the dresser. Never sticks around for more than a few dates. Never commits and has never been in a long-term relationship as far as anyone knows.
Meet Parker Maxwell. He's the CEO of Maxwell Restaurant Group. He had spent the last 15 years to atone on the sins he believed he committed. He had caused the love of his life a lot of pain that resulted in her suicide. All the actions he had done in the years that followed is about making up to her. He became successful without his family's help, started the Hunger Project in memory of his late girlfriend. He made donations to the Muscular Dystrophy Association, in memory of his late girlfriend's little brother who died of the disease.
I already know how this game will end. I know there are no happily-ever-afters to be had, no eleventh-hour reprieves to spare out fates. In hours or days or weeks, this house of cards I've built will come crashing down, and I'll have my sweet revenge.
Victoria is so full of hatred she didn't know how to control herself from avenging what happened to her. She was set on bringing the former love of her life to knees with what she had in store for him. She never figured out she might be going down with him if she proceeded with it.
Parker, on the other hand, thinks he's finally found the one whom he could see a future with, but Victoria is a hard shell to crack. He wondered if they both share a traumatic past and he couldn't wait for her to let him through her darkest secret.
Everything I am, everything I believed, all the rage and vengeance that has driven me for the past fifteen years was built entirely on a sandcastle of untruths and misinformation, of pettiness and folly, of the hardness of two people's hearts.
Over all, Wicked Beautiful was good. I admit, it started slow and I caught myself frowning if that was how the story should go but as I made progress, I realized how deep the book is. I didn't know whether I'd side with Victoria or with Parker. I liked how the author built the characters. They both have traumatic pasts but instead of going of the wrong path they used their bad experiences in a positive way. They may be strong on the outside but they are vulnerable inside. They also dream of the happily ever afters but were afraid to hope because the last time they have that, it was doused with reality. The last few chapters were heartbreaking and my heart goes to Victoria. I cannot imagine how her mother would have done that knowing that her daughter has been keeping all the hurt inside.
Wicked Beautiful is not only about romance. Yes, there are some steamy scenes, but nothing graphic. It also tells us about forgiveness and acceptance. That it is not healthy to keep burdening yourself with all the hate. That we should hope for the best. It also showed how women empowerment can help especially those who feel so useless and unimportant. It teaches us to love ourselves. That being a bitch is sometimes okay as long as you are not hurting anyone. That it is not okay to take shit from other people. That we should love and respect ourselves and in the process, learn to develop confidence and self-esteem.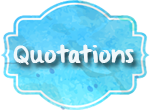 Bitch: noun a woman in control of herself, her life, and her destiny, who always gets what she wants.
Perception is reality.
Bitches don't get mad. They get evil.
You never know how strong you are until being strong is the only choice you have.
Before you embark on a journey or revenge, dig two graves.
Don't get so comfortable with your own lies that you start believing them.
That's what you do to me. Every time I see you, every time I hear your voice. If you can't trust me, trust that. Hearts can't lie.
Hearts can't lie. But that's only because they're so stupid.
I'm fighting for all the girls who never thought they could win.
Sometimes you have to play the role of a fool to fool the fool who thinks he's fooling you.
Men hate being told what to do. When a wife gives her husband a command, to him it feels like he's being scolded by his mommy. Even if it's something as innocuous as telling him to take out the trash, he'll feel emasculated if you ask in the wrong tone, or word it the wrong way. The best way to get a man to do anything is by motivating him to do it himself.
The beautiful thing about life is, you always have the power to say, "This is not how my story is going to end."
Be all in or get all out; there is no halfway.
If you throw me to the wolves, I'll return leading the pack.
The only thing more damaging to your soul than hanging on to a grudge is…nothing. Hate will devour you. Anger, no matter how righteous it feels, is a straight, short path to hell. Only forgiveness will set you free. Only forgiveness can heal your scars. Forgiveness not only for those who've wronged you but also for yourself.
Life is hard enough without making lovers of ou

r demons.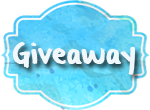 Want to win?
Want to win an ARC of the second book, WICKED SEXY? Sign up via the rafflecopter below!
a Rafflecopter giveaway
J.T. Geissinger is an award winning and best-selling author of dark, sexy romance.
She is the recipient of the Prism Award for Best First Book, the Golden Quill Award for Best Paranormal/Urban Fantasy, and was a finalist for the prestigious RITA© Award from the Romance Writers of America. Her work has also finaled in the Booksellers' Best, National Readers' Choice, and Daphne du Maurier Awards. She lives in California with her husband, on whom all her heroes are based.
Labels: Blog Tour, Book Review, InkSlinger PR, J.T. Geissinger