AMAZON | BARNES & NOBLE
It was meant to be the job opportunity of a life time.
It turned out to be so much more…
At the age of twenty five, Emma Lexington takes off to New York on a once in a life time twelve-month job exchange with the New York Warriors. Determined to make the most of the opportunity, she prepares herself for life in the big apple—fast paced, exciting and a whole lot of fun. What she hasn't prepare for though, is meeting him.
The charming Will Jensen is in the prime of his playing career. As the star quarterback for the Warriors, his carefree, football centric life is thrown into disarray when he meets Emma, the beautiful, easy going Australian girl who joins the Warriors staff.
Unwilling to throw her professional reputation away on a fling with the playboy quarterback, Emma turns down Will's advances, even though she can't deny the attraction she feels for him. Their pull toward one another grows, but it takes a near disaster for Emma to finally give Will a chance.
Getting together might have been hard, but figuring out how to stay together will prove even more challenging as Emma must decide between conflicting loyalties.
Lexington and 42nd is a fun, sexy romance, set in the exciting world of the NFL in the fabulous city of New York.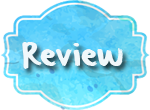 Okay. I think I have been reading a lot of sports romance lately and I'm kind of getting sick of it. Yeah I like my sports romance but it should come in moderate dosage. So understand me if I rate this lower than I should.
Yes I liked the plot which was what actually caught me to give it a try. I like the characters. But I guess, my mistake was, I read it immediately after reading a genre similar to this one.
I liked Will Jensen a lot. Despite what the media portrays him to be, he sure has a good heart. He's sincere. He makes sure he gets what he wants to have. He's one those what-you-see-is-what-you-get kind of guy. The problem is, he's just a guy. And he can't read minds. Which might be one of the reasons why Emma has somewhat "misinterpreted" what they had together.
Emma, on the other hand, is one of those women, who makes her career her top priority. But I can't blame her for thinking like that since the survival of the club she supports back home may be in danger of being closed if she didn't do what she was sent to do in the first place. What I didn't like is her going hot and cold on Will. The logic is simple right? If you want the guy, then give him your time but if you don't, whatever your reasons might be, just ignore him. He will soon figure it out. It's annoying really. One minute, she's being so touchy with Will, then the next second, she goes melodramatic and blames will on her response. Duh?!
Overall, this may not be my best read but it gave me a good time. It just so happened that I read it at the wrong moment. If you're into sports romance, you might give this a try.

Kim Carmody lives in Australia with her husband, in a sunny little part of Melbourne that she never wants to leave. Except for frequent trips to New York, she is happy to leave at least once a year for those.

She holds a Masters in Commerce Marketing and while she spent her younger years training to become a professional dancer, she somehow ended up working in the sports industry, where she met her now husband. Never a participant or spectator of sport growing up (she was too busy flitting around in a tutu), she has grown to appreciate, if not love many sports and eventually found herself writing about them too.

As an avid book lover from the moment she was introduced to The Babysitters Club as a seven year-old, Kim never expected to be able to call herself an author, but is beyond excited that she now can.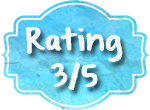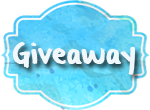 a Rafflecopter giveaway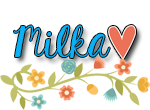 Labels: Blog Tour, Book Review, Giveaway, InkSlinger PR, Kim Carmody