New York Times bestselling author Violet Duke kicks off her sizzling-hot new Fourth Down series with a friends-to-lovers romance between a no-strings-attached sports analyst and the hottest damn tomboy he's ever met.
It's no secret that sports analyst Jackson Gray doesn't do relationships. What is a secret, however, is the reason why. Jackson's life is . . . complicated. And it doesn't help that his current hands-off "friendship" is with the cute-as-hell new sideline reporter he's assigned to train. Turns out, not only is the woman damn sweet, she also knows as much about football as he does. Like it or not though, Jackson has to remind himself that sex is the only thing he has to offer . . . until now.
Leila Hart's fast-growing friendship with Jackson is something she'd never risk, no matter how unbelievably seductive the reward. Becoming an NFL sportscaster has always been the goal, and thanks to Jackson's fierce support and mentoring, it all finally seems within reach. Problem is, a girl can only take so much of that sexy-as-sin voice whispering dirty, filthy football stats in her ear before she loses all self-control. A workplace romance with Jackson is a disaster waiting to happen, especially for someone with big dreams . . . and secrets of her own.
Long before its release, I've been anticipating reading this book and I was floating in a cloud nine when I was informed that my blog was chosen to post a review for the blog tour. Ahhh. The perks of being a blogger.
The book didn't disappoint. I loved the theme of the story. It was a sports romance but it focused on another point of view, totally different from what I was used to. This time, it's from the sports analyst' POV. I never realized how much work and focus is needed for this kind of work. I was amazed by how much effort is required to memorize those overloading statistics of each player from different teams. I might have not totally understood how it works, but it had enlightened me on another side of football that is completely foreign to me.
What I really loved about this book is how the romance between the two lead characters developed. It wasn't instant. It evolved. There was an attraction that both of them can't deny, but they didn't just act on it. They got to know each other, learned to trust and built a foundation of friendship long before they jumped on the romance train. That's how I picture relationships.
One of the most accurate measures of a person could be gathered by how they treated others.
Reginald Jackson Grayhurst II a.k.a. Jackson Gray
– The Senior Analyst of DBC Sports Network and is also a multi-billionaire who's in disguise. He's one of those silent and brooding types of male specimen, but is witty and direct to the point when talked to. He would go out of his way to help his colleagues. Give them gifts to brighten up their day. He makes it a point to know their family members and would offer his support when one is in need. Seriously, this guy is so dreamy. You couldn't ask for more. I love how romantic he was and how much effort he put in loving Leila. He'd pretty much give her the world if that would make her happy.
Leila Hart
– an upcoming side reporter for DBC, who ran away from a privilege life as a daughter of a politician. Tired of her family pushing her onto a life she doesn't want, she decided to pursue her dream becoming a reporter. She might be fool other people by pretending she knew just quite a few technicalities in football, but not her trainer, Jackson Gray. If there was a female equivalent of Jackson, it would be her. She'd give him a run for his money. I liked her because she's not the type who doesn't live for compliments. She loves doing her job and is so game to up her ante knowing that the field she chose is dominated by men. I also love her intelligence and how low key she is. I loved how in spite of all the difficult circumstances she had to go through with Jackson; she still accepted him and showed him how important he is more than anything else.
Then trust me to know when my life is getting in the way of my dreams, and when my dreams are getting in the way of my life. We're nowhere near that yet. But believe me when I tell you, if ever there were to come a time when I'd need to choose between living my life and living the dream? I'm with your dad. I choose life. All the time. What good is a great dream, without an equally great life? Too many people look at their lives in terms of their dreams as the goal. I don't. I look at my dreams in terms of a happy, fulfilled, well-lived life as the goal.
Overall, I wanted to give it a five but I'll settle for a four simply because there was a part in the book where I was totally clueless as to what they were talking about. Don't get me wrong. I loved the story, but I had a difficulty relating to all the statistics and how they were computing for this and that. LOL. I loved it though, and I'm looking forward to more of Violet Duke's books in the future.

NEW YORK TIMES & USA TODAY bestselling author Violet Duke is a former professor of English Education ecstatic to now be on the other side of the page writing wickedly fun contemporary romances filled with strong, unique heroines and memorably romantic heroes. With just under a million books sold to date, since becoming an author in 2013, Violet has appeared on the USA Today bestseller list thirteen times and the NYT bestseller list three times, with the additional honor of charting in the Top 10 across the major e-retailers both in the U.S. and internationally. Her fans, who she just adores to pieces, affectionately call her books sweet & sexy 'laugh & cry' love stories.

When she's not feeding her book-a-day reading addiction, Violet enjoys tackling reno projects with her power tools, trying pretty much anything without reading the directions first, and cooking impossible-to-be-duplicated 'special edition' dishes that laugh in the face of recipes. A born and raised island girl, she spends her days in Hawai'i chasing after her two cute kids (daughter Violet & son Duke) and similarly adorable husband (their ringleader).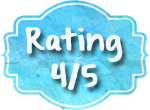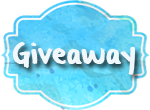 a Rafflecopter giveaway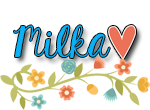 Labels: Blog Tour, Book Review, Giveaway, Violet Duke