AMAZON | BARNES & NOBLE | KOBO
Music meets Movies in this sweet college romance from the bestselling author of Cinder & Ella.
NYU freshman Nate Anderson is a triplet who is desperate to escape his wild and crazy brothers. After they screw things up for him one too many times, Nate flees his housing situation and takes the first available room for rent as far from his brothers as he can get.
Enter his new roommate Jordan--a quirky LA girl who believes that everything in life has already been done in the movies. In this heartfelt tale of love, friendship and family, Nate learns how to deal with his new adult life using Hollywood films as a guide.
"I don't think fate controls us. I think it just makes sure certain things happen. What we do with the opportunities it gives us is up to us."
Ahhh. How do I start? I'm talking about a Kelly Oram book after all. As usual, she left me speechless. I just love love this book. It was all things cliché, but what the heck?! It put a smile on my face and blown life to the butterflies on my stomach. Urrgh. How I love this author! I've read most of her books and each has its own uniqueness. I don't know how she does it but she has this ability to make simple stories extraordinary. All her stories pierced through my heart every single time. I also love how she creates her characters. She isn't like some authors who would create another character only with a different name but same persona. And I appreciate that because as a reader, I'm also looking for a variety and not read the same over and over again.
So let's meet the characters. The male lead is a part of the Andersen triplet. They are fraternal.
Christian Anderson a.k.a. Chris. He's got a streak of the devil in him. He's the bad boy of the trio. Tall, dark, and daring all the way. Dark-haired, dark-eyed, tattooed, and dressed in a black leather jacket, he's the epitome of a rock star. That he is a drummer is a bit cliché, but he loves living the stereotype.
Tyler Anderson a.k.a. Ty is Chris' opposite – the angel to his devil – but only on the surface. As the baby of the group by twelve minutes, he also inherited the baby face and the youngest child syndrome. He's the most prone to throwing temper tantrums. He's still got that rock-star persona like Chris, but he wears it differently. He's a total boy band diva type. Tall with honey-blond hair and the same soulful brown eyes that they all have, he plays the role of the pretty boy to perfection. He's on the bass guitar and hams it up to steal the spotlight from whenever he can.
Nate Anderson is as good looking as either of them, in his own way. He's sort of a mix of the two. He has a shaggy light brown hair and light brown eyes. He's got a little of Chris' intrigue, and Tyler's charming smile. And second of all, he has a much friendlier, easygoing vibe that draws people to him first. He's the chill to his brothers' high energy, the singer/songwriter to their rock star, the indie film to their summer blockbusters. He's different, but not a geek. He's an aspiring singer who is on a full-ride scholarship to NYU's School of Music, Steinhardt, which by the way, has one of the top music programs in their country.
Pearl. The person behind all the happy moments in this book. She's like the fairy godmother. She's a Chinese lady who has a knack on predicting things that are about to happen and has been known to show up when big changes are going to take place. She may or may not have anything to do with it. But we wouldn't put it past her would we?
Colin is also an essential part of the book and is Jordan's partner in crime before Nate came. I like his quirkiness and his humor. I found it funny when he tries to hit on Nate.
Jordan Kramer, on the other hand, is studying in Tisch, NYU's school of arts. Movies were her life the way music was Nate's. She's lonely and didn't have a lot of self-esteem, no matter how tough she pretended to be. She'd come to New York on a desperate quest to fill the emptiness in her life the same way Nate had. The difference between them was that he knew what he wanted, and he knew how to get it. Jordan didn't really know what was missing in her life, and she didn't have a clue how to fix it. She'd been raised with more money than anyone should ever have and had been taught that materialistic things were what brought happiness. Her need for acceptance and love couple with her generosity, selflessness, big heart, and easygoing personality was a lethal combination. It was heartbreak waiting to happen.
I liked how Jordan and Nate progressed from being friends to lovers. From the first moment they met, it was evident that they were meant to be together. Their souls just connected and they just clicked. Nate could be himself around her and so can Jordan. He doesn't have to pretend. He doesn't have to feel bad about himself for following his dream knowing that the industry he wants to work with is really tough. Nate might have loved Sophie, but he felt the magic with Jordan. He might be a little slow on that department and he was able to prove it in the end in the most cliché way possible.
I love the rapport among the characters. Ty and Chris might be the biggest bullies and would always make Nate's life miserable but they love him. They just show it by ganging up on him. I love how Jordan embraced Nate's family and how she considered them as her own. I love how she accepted his brothers and how she was able to ride in with their jokes. In a way, Nate's family was a blessing to her. She was so used to living alone, and I loved how they treated her as family. I loved how Oram emphasized the importance of family. That even though on most parts, you'd feel anger or annoyance towards your siblings, in the end, you'll realize that the good outweighs the bad. Their family after all. They'll always be there for you no matter what.
Of course, every story won't be complete without the presence of the villain. So for this book, I'd say it was Sophie who provided all the necessary drama.
At the end of the book, I've realized the she just might be a closet psycho. At first, I thought she was just misunderstood by Nate's brothers, but as the story progressed, she started to show her real color. I should empathize with her knowing that she's so in love with him, she already planned their future ahead but what she wanted isn't just right. She should have felt and known that Nate wasn't in it for the long run. Yes, he loved her, but he is just a college student and let's face the fact that it isn't really normal if guys this age would want to settle down this early. And what she did at the end is not acceptable. It's foul and would have destroyed not only Nathan's dreams but also Jordan's.
I also love the film references and I might just have to watch each of them. I like how Oram used Movies as the titles of each chapter and how she found just have the right movie to describe each chapter.
Overall, it was actually a great read! It left me teary-eyed. It left my heart floating and wanting to have my own cliché love story. It isn't as heavy as Cinder and Ella, but it was exactly what I needed to read. It was a story meant for the younger crowd, but I liked it. In addition, the author doesn't to add some graphical intimate scenes just to attract readers. If you're into some college romance, rockstar leads, cliché love stories, then you have to pick up this one. Keep it up Kelly!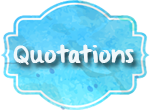 Sometimes you need bittersweet in order to appreciate all those sugary endings you love so much.
Fate has a way of working things out. When it hands you a gift, don't question it; just take it.
Love always does act as a perfect muse.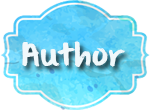 Kelly Oram wrote her first novel at age fifteen--a fan fiction about her favorite music group, The Backstreet Boys, for which her family and friends still tease her. She's obsessed with reading, talks way too much, and likes to eat frosting by the spoonful. She lives outside of Phoenix, Arizona with her husband, four children, and her cat, Mr. Darcy.
Don't miss the latest news from Kelly Oram! Sign up for her newsletter to receive e-mail notifications for all of her new releases, events, sales, & giveaways. This is a monthly newsletter often with exclusive giveaways and freebies from some of her favorite authors.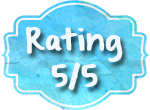 Click below to see my reviews of her other books: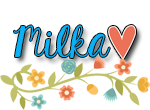 Labels: Blog Tour, Book Review, Kelly Oram