AMAZON | iBOOKS | KOBO | GOOGLE PLAY | B&N
Bennett Morse devotes his time to chasing two things: an NHL career and women. He's the easygoing member of his three-man line on the Fenway Flyers, content to play the game he loves and soak up the female attention it brings – as long as it's from a different woman each time. He learned the hard way that choosing only one leads to heartache.
Newly single attorney Charlotte Holloway finds just what she needs in Bennett – a sweet, sexy man to ease the burn of her recent breakup. One night is all she wants from the left winger who seems to have all the right moves. Soon circumstance draws her back to Bennett, and the sparks between them become a fiery blaze. But with the stakes high, will they risk it all and put their hearts on the line?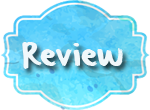 Okay. So another sports romance. Pretty much the same plot. Nothing new, but sometimes I badly need a dosage of this kinds of books.
The blurb was misleading and I actually didn't expect it to turn out like that. The book started with Charlotte and Bennett meeting in a bar and ended hooking up together. What happened next was supposed to be the twist.
Man, I liked Bennett a lot. He isn't the player they portrayed him to be. He can be serious with someone else too but he's just too afraid to go deep. Unlike other sports romances which shows athletes to be rich and financially stable, Bennett isn't one of them. Yes, he's playing professionally but not in a major league. I specifically liked how the author showed the vulnerable side of athletes. I admire how he can give up his dream of playing in the big league because he knows his future family will need him the most and he wanted to give them stability. His determination just amazes me, even working after hours of training and practice for the sports he loved.
Charlotte, on the other hand, made my head ache. She's just so stubborn and doesn't want to give the upper hand. Yes she has her reasons. Yes, she grew up with having the presence of good influences in her life. Yada yada. But her being insensitive to Bennett's feelings, made me want to slap her in the head so can finally realized how lucky she was to have Bennett as her baby daddy.
Overall, it was good. I had fun reading it. Just perfect when you're looking for a light read.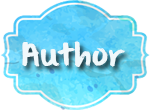 Brenda Rothert is an Illinois native who was a print journalist for nine years. She made the jump from fact to fiction in 2013 and never looked back. From new adult to steamy contemporary romance, Brenda creates fresh characters in every story she tells. She's a lover of Diet Coke, chocolate, lazy weekends and happily ever afters.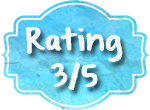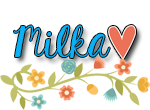 Labels: Book Review, Brenda Rothert, InkSlinger PR