Source:
Goodreads
AMAZON | BARNES & NOBLE | KOBO
Violet Winters once had it all but lost it when her husband was murdered by a criminal madman. During a cold winter night Violet has to leave her warm bed to tell her neighbor to turn the music down. And that's when she meets sinister, scarred, scarily attractive security specialist, Joe Callahan.
She wants to deny it, but Violet can't beat back the hunger she feels for Joe so she gives in again and again. Feeling it himself, Joe feeds Vi's hunger, breaking his own rules to keep her in his bed.
Even though Violet had only one man in her life, she's sure Joe is giving her the signals and Vi decides she's ready to take a second chance at life and, maybe, love. But Violet doesn't know the dark secrets in Joe's past, secrets so soul-wrenching, they've drained him dry. With nothing left to give, Joe's determined to live his life alone and he breaks Violet's heart.
Crushed by Joe's betrayal, Violet comes to terms with the fact that, no matter what signals he gave, Joe was not theirs to win. But Violet's husband's murderer is obsessed with her and heartbreak again haunts the door of the Winters home. When it does Joe is forced to face the knowledge that he can't fight Violet's pull, she's under his skin and filled him full to bursting.
Joe needs to win her back and put his life on the line to keep Violet safe. But, having had it all once, can Violet endure losing Joe?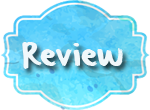 Ohhhhkay. That was a veeeeery long read and I'm sure many can relate to me. You have to be armed with a lot of patience to make it through Ashley's books. I'm so happy I get to finish it so I can move on to other books on my list. Reading this consumed a lot of my time and it's time to move on. Wew.
So going back to the book. It was good. There were a lot of characters and the author liked to include the whole community in her book but I managed to dig through each of the page of the book. Don't get me wrong, the story was great but as a reader, it so tiring to read a story that could have been contained in a 400-page book but was instead prolonged to include more characters and more description about each character (even those who were already a part of the first book). I have read thicker books than this (like 11/22/63 by Stephen King which was really long) and I loved it, but this one got me to the point where I was so annoyed that I thought of quitting or just jumped to the end. Thank God I didn't.
I may not have totally loved it, but it has its moments. I love Joe. His brusque façade and his scarred face would suggest he's a person you wouldn't want to cross but underneath all that he's a closet softie. Marred by his experience when he was young, he chose to do his things alone. Get his fix on women then move on to the next. Until the Winters family moved next door and little by little, the wall he'd built crumbled and he had no choice but to let them in.
Violet, on the other hand, is someone who can be quite annoying at times. Yes she's been through a lot, but using that as a reason for not choosing between the Mike and Joe seems unfair. She would claim to hate Joe but she would willingly give in when Joe invades her personal space. There was so much eye-rolling on my part while reading her scenes in this book.
Also, there is a recurring pattern in this book that seemed to frustrate the hell outta me. Just like this one below:
"This is my business, buddy, people pay me a lotta cake to keep them safe."
"It might be your business, Joe, but this is not your business."
"I've had my d*ck in you. That makes it my business."
"That's ridiculous."
"No, it sure as f*ck isn't."
"I don't want your help."
"Too bad."
"Joe - "
"Too bad."
"Dammit, Joe - "
There were lotsa dialogues in this book that look like this. This kind of consumed a lot of space in this book, mind you.
If there were stress relievers in this book, it would be Kate and Keira. Ahh, this kid. She's just an ordinary fourteen year old kid who have lost a lot and had hold on Joe the moment she saw his good intentions. I like her unending energy. Kate, on the other hand, showed how mature she was beyond her age. I love their interactions and how they look out for their mother. It's amusing how they build up Joe and make their mom notice him.
What I love about this book was the way the author emphasized on family. It didn't focus alone on the romance part but it included the entire people surrounding the main characters and I gotta say, that impressed me a lot. I love how Joe was portrayed – an alpha male who takes care of the people he loves. I love how he accepted Violet and her girls. It was sweet how he spoils the girls to no end. I love how gentle he is towards them. There's nothing more swoon worthy than a big man going all softy towards his family.
"Every bit of it. Every day, every week, every year, every f*ckin' second, buddy. This. All of it. Worth the wait."
Overall, it wasn't that bad. As I've said, it had its shining moments. I admit at some point, it even made me shed a few tears. Though I would have preferred a shortened version. I'm looking forward to Benny and Frankie's story, although I think it may take some time before I go through it. I have to mentally prepare myself for a long read. :)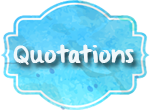 "When you talk about Mike, you look like a woman who's talkin' about a guy she likes. You talk about Cal, you look like a woman who's talkin' about the man she needs to breathe."
"If you found something good, you didn't have to give up anything. If it was god, you got everything you needed without giving up shit."
"Count your blessings even through your loss."
"What's beyond love?"

"What?"

"What's beyond love?"

"Don't understand the question, Vi."

"Whatever it is, that's what I feel for you."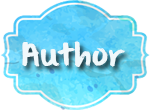 Kristen Ashley was born in Gary, Indiana, USA. She nearly killed her mother and herself making it into the world, seeing as she had the umbilical cord wrapped around her neck (already attempting to accessorise and she hadn't taken her first breath!).
Kristen grew up in Brownsburg, Indiana but has lived in Denver, Colorado and the West Country of England. Thus she has been blessed to have friends and family around the globe. Her posse is loopy (to say the least) but loopy is good when you want to write.
Kristen was raised in a house with a large and multi-generational family. They lived on a very small farm in a small town in the heartland and existed amongst the strains of Glenn Miller, The Everly Brothers, REO Speedwagon and Whitesnake (and the wardrobes that matched).
Needless to say, growing up in a house full of music, clothes and love was a good way to grow up.
And as she keeps growing up, it keeps getting better.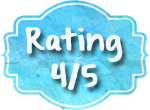 Labels: Book Review, Kristen Ashley