Series:
Assassins #2
Published by:
Loveswept
Publication Date:
April 23rd 201 3
Fallon Parker's dream has always been to turn her family's wine company into a runaway success and eventually start a cellar of her own. Since graduating from college, she has worked relentlessly to make that dream a reality, especially after taking a chance on love—and losing. By the time Fallon becomes an official sponsor of the Nashville Assassins, she feels like all her hard work is finally paying off. And then the man who broke her heart skates back into her life.
On the ice, Lucas Brooks is the NHL's leading scorer—at least when he's not in the box. Off the ice, he's a mess, with all his anger and misery bottled up inside. He threw away the most important person in his life and has regretted it ever since. But when Lucas returns to Nashville in a trade, he's determined to convince Fallon that he's a changed man. The attraction is still there. The tension is electrifying. But the odds are stacked against them—especially after Lucas finds out that Fallon has been keeping a devastating secret.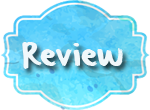 I was looking for a fun novel to read and I encountered Toni Aleo's books again and because it's been a long time since I've read the first books in her series, I decided to read this one again.

It was a bit long for my taste, but it was good. I had fun reading it. The novel involves hockey, so in a way, I learned a little about the game.

The characters have very contrasting personalities which made the story more interesting.

I admit that I'm a little bit bias about the hockey players, since I really loved Shea Adler and Philip Anderson. Lucas Brooks though comes closely in third.

Lucas Brooks is a man who came from a close-knit family and wasn't able to cope up over the death of his father. Instead of seeking help, he chose to drown his sorrow by drinking alcohol. He was so good at hiding his condition that no one noticed him turning into an alcoholic.

Fallon Parker came from a well-off family and wanted to prove herself to her family, but just as she was on her way to achieving her goals, she met Lucas Brooks and fell head over heels in love with him.

Seven years later, many have changed. Lucas Brooks is traded to Assassins. He's now a recovering alcoholic and is trying to turn a new leaf. Fallon is now working in the PR Department of their family company while juggling her role as a mother to a five year old boy. She has high dreams of sophisticating the hockey league by making the players and the fans drink wine.

Lucas hasn't completely gotten over Fallon because he knows she's the one. Fallon, on the other hand, still cannot get over how Lucas has cheated on her with her best friend.

As their paths cross, they'll realize how much they've missed each other. The chemistry is still there. The old feelings will come back. While Fallon is dead set on ignoring Lucas, he is dead set on getting back his family, especially now that he found out that he has a son.

The characters are very likable. I liked Fallon's feistiness but I do not like how dramatic she gets sometimes; how she just blurts out hurtful words when she's angry. Lucas is a total package - hot, swoony, thoughtful, caring, and an awesome father. I love how he survived being a dyslexic and how he's trying to learn to read. One of my favorite parts is when he was talking to Aiden about his condition.
"Dad, you don't wear glasses."
"Um, well."
"You told Ms. Lemar you do, and I have never seen you with them. I even checked your bathroom for contacts, you don't have those either. You never read to me, and you always ask me to read stuff. Dad, can you read?"
"Nope bud, I can't."
"Why not? Did Grandma not teach you?"
"She tried, but I have a disorder called dyslexia. It takes me a minute to read things because all the words jumble up and switch around."
"Can I help you? Or can Mommy? She taught me to read, she is the best."
"She is, but it's hard, and I have to work really hard to learn."
"You shouldn't give up Dad. Even if it's hard, you can do it. You can do anything - that's what you always say to me."
"I love you, Aiden."
"I love you too, Dad."
Aiden, their child, is a bundle of joy. He's a very active kid who loves to talk. I love how matured he is and how easy he can grasp and sense how the person he's talking to feels. It would really be difficult not to like this kid.

So, altogether, I could say that I really enjoyed this book. It's fun to read and it's nothing heavy. If you're looking for a breather, Aleo's books would suit you just fine.
My name is Toni Aleo!
I am a wife, mother, and hopeless romantic.
I have been told I have anger issues, but I think it's cause of my intense love for hockey!
I am the biggest Shea Weber fan ever, and can be found during hockey season with my nose pressed against the Bridgestone Arena's glass, watching my Nashville Predators play!
When my nose isn't pressed against the glass, I enjoy going to my husband and son's hockey games, my daughters dance competition, hanging with my best friends, taking pictures, and reading the latest romance novel.
I love things that sparkle, I love the color pink, and did I mention I love hockey?
I am currently working on Empty Net, and I hope to have it out by November!
I hope to hear from you on here, my Facebook, or my twitter! Thank you so much!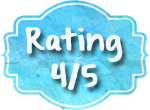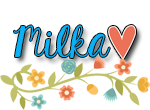 Labels: Book Review, Toni Aleo