AMAZON
The first time I met Brody Easton was in the men's locker room.
It was my first interview as a professional sportscaster.
The famed quarterback decided to bare all.
And by all, I don't mean he told me any of his secrets.
No. The arrogant ass decided to drop his towel, just as I asked the first question. On camera.
The Super Bowl MVP quickly adopted a new hobby—screwing with me.
When I pushed back, he shifted from wanting to screw with me, to wanting to screw me.
But I don't date players.
And it's not because I'm one of the few women working in the world of professional football.
I'd date an athlete.
It's the other kind of player I don't date.
You know the type. Good looking, strong, cocky, always looking to get laid.
Brody Easton was the ultimate player.
Every woman wanted to be the one to change him.
But the truth was, all he needed was a girl worth changing for.
Turned out, I was that girl.
Simple right?
Let's face it. It never is.
There's a story between once upon a time and happily ever after…
And this one is ours.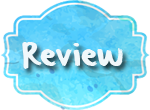 "I love you, Delilah Easton."
"How come you're whispering now?" I teased. "Don't you want the whole world to hear how much you love me?"
He kissed my lips. "Didn't you hear? I just told them."
I read this to take a breather from my Harry Potter read-a-thon and boy, I was glad. It was just the right kind of story to boost my mood.
It is a romantic comedy and it involves a football player and a sports journalist, that's why it caught my interest. The story isn't anything new, but what sets it apart from the usual feel-good sports books is that it didn't focus on the game itself rather, it showed the routine of a sports journalist. It's a very different perspective and it made me admire the women who are into this field because not many can withstand this kind of job. There are still discrimination and they work more than the men just to prove themselves. They even experience harassment from players and work colleagues.
The Baller is the story of Brody Easton and Delilah Maddox. Brody is a football player who is widely known as cocky, arrogant, and a womanizing man. Women throw themselves at him. He's so sure of himself and isn't used to being ignored. Delilah Maddox is a daughter of a former football player. So growing up, it was impossible for her not to love the game. She pursued her passion and became a sports journalist. Being in a profession dominated by men, she has to have a thick face and the balls to deal with the high level of testosterone radiated by the athletes.

The moment Brody set his eyes on the new journalist; he knew he has to have her. Delilah, on the other hand, knew the moment he dropped that towel, she knew he was trouble.
"What about you? What would you do with a day of no practice or games?"
"I'd be in bed too."
"What would you be watching?" "You face while I sink inside of you."
The fact that she doesn't have any problem saying no to him boggles him to no end. So he made it his mission to distract her and get her attention every time they interacted. He will do everything to make agree to out on a date with him. He might look a little desperate but even a live interview in exchange for a time together will make do.
As they get to know each other, Delilah soon realizes that there is more to Brody than what meets the eye. Their past experiences shaped them to what they are today. He's loyal to a fault. He can sweet when he wants to. He also loves deeply. Delilah is a breath of fresh air for Brody. She doesn't take his shit. She doesn't put him on a pedestal. And like him, she's loyal and loving.
I had thought peace was a place where there was no turbulence or fear. Where there were no highs and lows and where happiness was found in the calm at the center. But at that moment, I finally realized peace wasn't about avoiding things. It was about making the choice to live life with all its chaos around you, and in the midst of it all, having calm in your heart. Brody Easton, the man who'd entered my life like a storm, had turned out to be my calm. How was that for irony?
I liked how the author sequenced the story. The banters between the characters are amusing and funny. There was just enough drama to add twist to the story. The characters didn't just wake up one day and realized they were in love with each other. Theirs wasn't rushed. There was progression. They got know each other first and I liked that.
"If you could have your pick of any Disney princess, which one would it be?"
Brody smiled. "Nice. Let me think about that one."
He was quiet for a moment, then surprised me. He was taking my question seriously. "Definitely not Sleeping Beauty. She lies around sleeping all day, waiting for some shmuck wearing tights to come kiss her."
"That's not exactly how I would have summed her up. But, okay…continue." He rubbed his chin. "Snow White's voice would annoy the shit out of me. Plus, I'm six-two, and she's into short guys." He paused "I'm not sure I know any other princesses. Wait. No. That chick from Aladdin is hot. Or the Little Mermaid. But can a mermaid spread her legs? And is she even a princess."
The author added soul to the characters which made it easier to connect with them. Even the minor characters were given their own story. They all made a mark in the story. Willow, a heroin addict, has made a choice to be sober and face her problems. She has lots to regret but she is coming to terms with it. Marlene, a grandmother and a mother, who was betrayed twice by the women she love, chose not to stop loving them. Even when her Alzheimer's Disease is slowly wearing her down, she'll always remember the good parts of her life. Grouper, despite being an old and irritable man, can also show compassion. Indie, who has the foulest mouth, doesn't take shit from anyone. She says it because she means it.
This book will undoubtedly belong to my best reads this year under New Adult Romance. I'm surely going to browse back to all the other books Vi Keeland has written.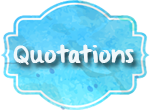 Sometimes we believe things not because we know they are true, but because the lies are easier to accept.
The thing with regret is, you can only regret the past.
Even the most loyal person has a breaking point.
They say blood is thicker than water, but that doesn't mean shit. Everyone needs water to live.
When life knocks you down, stop and look around for one thing that's good, because there is always something. Then cling to that good.
Life is filled with a series of tethers. Imaginary threads that connect us to people from the moment we're cut from our mother's cord.
We don't leave everything up to fate; we fight for the shit we want.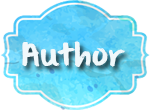 Vi Keeland is a native New Yorker with three children that occupy most of her free time, which she complains about often, but wouldn't change for the world. She is a bookworm and has been known to read her kindle at stop lights, while styling her hair, cleaning, walking, during sporting events, and frequently while pretending to work. She is a boring attorney by day, and an exciting New York Times & USA Today Best Selling smut author by night!