AMAZON
| B&N
In the past, I've always been given everything I've wanted, but nothing that I truly needed. I've experienced a lot of things in my twenty-five years, everything except the one thing I want. It's the one thing that can't be bought. It can't even be taken, it has to be given. And nobody has ever given it to me, not really anyway.
Not until him.
Music is the center of both our lives, but as he found his place in it, I lost my way. He soared, while I spiraled down a destructive path.
I lost myself in more ways than I can count.
The ironic thing is that I didn't realize how lost I was until he found me.
And now that he has, I have to wonder if he'll stay around long enough to catch me.
I've been looking forward to reading this one since I've loved Claire's pervious two novels, especially the Paper Hearts.
However, reading this book saddened me because I expected too much from it.
It's like the author has so much to include in the book and ended up losing which angle focus into.
I don't mean to offend. Yeah, the elements of a good story were there. The synopsis caught my attention. But somehow, there was something off about it. I had a problem connecting to the characters and somehow reading their lines annoyed me to no end.
Brooklyn Harmon. A daughter of a record label owner. A woman who has been battling her past drug addiction and depression. She wants to make it on her own so she decided to create a business with her own microphone line. She comes from a perfectionist family. Her father doesn't appreciate her efforts. Her mother always makes her feel worthless and had been one of the reasons why she thinks too little of herself.
Nick Wilde. A music producer who goes by the name "Shadow". He's considered a musical genius. He had lived under the shadows of his father that's why he goes by a pseudonym.
Shea Roberts. A famous singer who's spiraling down a path towards drug abuse. He's a very loyal friend but an unstable boyfriend.
I could have loved these characters but somehow they lacked the appeal.
For a woman who has been on the receiving end of betrayal, Brooklyn surely trusted Nick Wilde too well even with her knowing that he could possibly be in a relationship with someone else.
Nick, on the other hand, lacked the charm that I usually find in the male lead characters.
Shea, I think, is the most underrated character in this book although he has a rough personality considering him being drowned in his vices and all. I'm not saying that what he did to Brooklyn is right but I hope he gets his own story in the future.
If only the author knew how to twist the plot, this could have been a hit. I do understand though that this was Claire's first book. I know she's a good writer because I've loved Paper Hearts and I still love her no matter what. The story has its moments, but it wasn't good enough for me. This is just my opinion. I've read a lot of good reviews about this one in Goodreads, so you might just as well try and read it yourself.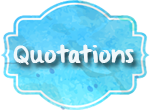 You never know when your ladder is going to wobble or break. So no matter how high up you are, you need to be mindful of the ones holding the legs on the ground. They have the power to pull you down or help you if you fall. And more importantly, you never know when you'll be the one at the bottom of that ladder, because that happens - tables can turn quickly in life.
Listen, men are fucking stupid. That's why they think women are complicated. Women want three things. Three simple things: Keep your dick in your pants. Be honest with us. Worship us. That's it. That's all. You motherfuckers can't do all three without getting your brain mixed up. She cannot call him because she is the woman and he should be groveling at her feet and kissing them while he's down there. Fuck him. Fuck all men. I'm taking an oath right now and writing all men off.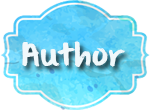 Claire is a New York Times & USA Today Best Selling author, mother of two, wife of one, owner of three dogs, and breast cancer survivor.

She enjoys writing anything from children's stories to erotic suspense, but her most notable work is a contemporary romance. When she's not writing, she's reading and dreaming about places she wants to visit.