To the Green-eyed Lovebird:
We met fifteen years ago, almost to the day, when I moved my stuff into the NYU dorm room next to yours at Senior House.
You called us fast friends. I like to think it was more.
We lived on nothing but the excitement of finding ourselves through music (you were obsessed with Jeff Buckley), photography (I couldn't stop taking pictures of you), hanging out in Washington Square Park, and all the weird things we did to make money. I learned more about myself that year than any other.
Yet, somehow, it all fell apart. We lost touch the summer after graduation when I went to South America to work for National Geographic. When I came back, you were gone. A part of me still wonders if I pushed you too hard after the wedding…
I didn't see you again until a month ago. It was a Wednesday. You were rocking back on your heels, balancing on that thick yellow line that runs along the subway platform, waiting for the F train. I didn't know it was you until it was too late, and then you were gone. Again. You said my name; I saw it on your lips. I tried to will the train to stop, just so I could say hello.
After seeing you, all of the youthful feelings and memories came flooding back to me, and now I've spent the better part of a month wondering what your life is like. I might be totally out of my mind, but would you like to get a drink with me and catch up on the last decade and a half?
M
Truly, Renee Carlino doesn't disappoint. The book was so good i still have the feels, days after reading it. Urgh. I just loved it. It was perfect. The characters were great. The author has a knack for creating illustrious and impressive plots. It's just wow!
Before We Were Strangers tells the story of Matthias William Shore and Graceland Marie Starr. He is an aspiring National Geographic photographer seeking acceptance from his father who wanted him to be a lawyer. She is a struggling musician – an outstanding cellist – who is trying to make ends meet. What happens when two very passionate people meet and fall in love? Of course, you'd expect for explosive fireworks!
Theirs was a story that began with friendship and later on flourished into something more. Their love story just happened and it was a romance that deserves to be told and shared to all the hopeless romantics.
I guess one of the factors that contributed to their disassociation was the lack of affirmation on both sides about how they truly feel. Yes they loved each other, but they were young lovers who are still uncertain about their future. One was confident in how he feels toward the other while the other one was full of insecurities she didn't voice out when they talked about their relationship. It was frustrating on my part as a reader. No matter how much I'd want to be the voice of reason I'm perfectly sure they'd never listen.
Time passes, life goes on, places change, people change.
The decisions they made affected their future big time. They went their separate ways. 15 years later, life has made them lost their sparkle and interest in what they do. They each tried to have relationships, one succeeded, the other one failed. What if fifteen years later, they are still lost and can't let go of the feelings they had before. Will they do something about it and find what was once lost or will their future always be trapped in the past?
You can't re-create the first time you promise to love someone or the first time you feel loved by another. You cannot relive the sensation of fear, admiration, self-consciousness, passion, and desire all mixed into one because it never happens twice. You chase it like the first high for the rest of your life. It doesn't mean you cannot love another or move on; it just means that the one spontaneous moment, the split second that you took the leap, when your heart was racing and your mind was muddled with that ifs? – that moment – will never happen the same way again. It will never feel as intense as the first time.
Let me tell you that that Craiglist post was a hit! I found it sweet actually. That was a swoon-worthy gesture Matthias.
Will their reconciliation give them their happy ever after or will it reopen wounds that had left them scarred before? I love how the twists were put towards the end of the book. I actually figured out some of the twists since it's pretty much stated during their last month in the university.
The present is our own. The right-this-second, the here-and-now, this moment before the next, is ours for the taking. It's the only free gift the universe has to offer. The past doesn't belong to us anymore, and the future is just a fantasy, never guaranteed. But the present is ours to own. The only way we can realize that fantasy is if we embrace the now.
Matthias and Grace will relearn each other. They'll share about the missed memories they'd had with other people. They'd learn of the bittersweet happenings that solidified their breakup before. The real question now is, are they strong enough to push through with their relationship after knowing the biggest revelation of all? Will they be able to forget and forgive each other and start their own happy ending? You'd have to read it to find out.
This book is undoubtedly one of my best reads this year. Their story is just so beautiful – something the hopeless romantics can relate into. Renee Carlino is one of my favourite authors to watch out for. I'd definitely recommend it to you dearest readers!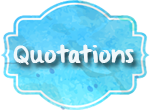 You have to learn to fly before you can soar.
We memorialize our past. Everything seems better in a memory.
Time is the currency of life.
You realize how little control you have over your own destiny. From the time you're born, you have no control; you can't choose your parents, and unless you're suicidal, you can't choose your death. The only thing you can do is choose the person you love, be kind to others, and make your brutally short stint on Earth as pleasant as possible.
That's the problem with adults. There's no taking your time because you think even at the relatively young age of thirty six, that your days are numbered. You think you know everyone inside and out, heart and soul, after talking to them for five minutes.
Renée Carlino is a screenwriter and bestselling author of romantic women's novels. She lives in Southern California with her husband, two sons, and their sweet dog June. When she's not at the beach with her boys or working on her next project, she likes to spend her time reading, going to concerts, and eating dark chocolate.
Labels: Book Review, Renee Carlino