An epic love. An epic hate. An epic story that would last a lifetime.
Today, 8:15 p.m.
I hurt. I hurt so deeply, I felt the pain searing in my bones and jabbing like a hot poker into my heart. I knew nothing would make it better as the memories pulled from the crevices of my mind, detailing the bad and the ugly, filling my thoughts with regret as I slipped into the darkness. . .
When I was eight, my mother was dying of cancer, my father lost his job, and the bank kicked us out of our house. I was forced to move to the strange town of Arlis, Texas where my father and I slept in our car in the hospital parking lot. Desperate and hopeless, we lived on fumes of our former life.
Then one night, everything changed forever. A knock on the car window brought a family into my life that I only wanted to shut out. I hated charity and I hated the Masons. Well, except one. He made it impossible to hate him.
Jess Mason had the biggest blue eyes and ornery smile of any boy I had ever seen. He was a ray of sunshine in my dark world. A boy full of adventure, dragging me across the meadow of Sprayberry Ranch; a beautiful Texas paradise full of horses and tree houses that got us into more trouble than anyone ever imagined.
Jess was my everything as a kid until we grew up and the rules changed. Instead of living happily ever after with a boy full of love. . . I destroyed it.
- Alex Tanner
The Mason List is a very enthralling tale of love between childhood friends who turned lovers that would last a lifetime. It's one of those stories that will leave you wanting more by the end of the book. It will make your heart skip. It will make your heart break. It will make you hope. It will make you believe in forever. It will make you cry and empathize with the characters. It will make you want to read it again. The Mason List is just plain awesome! What a marvellous job done by the author. I'm just so glad I took a chance and read it.
The Mason List is a coming-of-age story that follows the life of Alex Tanner from the age of six to twenty-six. The story is told in alternating past and present scenarios. Alex was once a girl who loved to dress-up and play princess while sitting perched up on her favourite tree in their small garden. She has a happy family who loves her. Until her mother slowly succumbed to Ovarian Cancer. Her fairy tale world came to an end. They lost their house and her father's job. They were even expelled from the motel because they cannot afford to pay the rent and experienced to sleep in their vehicle for weeks outside the hospital where her mom was admitted. That was until the Masons came into their lives.
It was like her world was turned upside down. They gave them a place to stay, even managed to give her father a job. She suddenly has all the things she craved about. But as the Masons' continue to pile them with their gifts, so were Alex's hatred and resentment to them and her father. She felt like a charity case that doesn't have any choice but to accept them and be happy. She hated everything because it reminded her of her debt of gratitude that continues to add up in her own list. She may hate Mr. And Mrs. Mason but she can't come to hate their son, Jessup Mason.
Jess Mason had the biggest blue eyes and ornery smile of any boy she had ever seen. He was a ray of sunshine in her dark world. A boy full of adventure, dragging her across the meadow of Sprayberry Ranch; a beautiful Texas paradise full of horses and tree houses that got them into more trouble than anyone ever imagined.
They were each other's confidant. They were a package. They got into a lot of troubles together and most of the time it was just Jess who does all the consequences.
I wanted to find a way to keep him forever, but the idea of forever just felt impossible.
Alex will do everything to keep him in her life. And as much as she wants to return Jess' feelings for him, she can't do it. All her life she has taken from the Masons. It would be unfair to take even their most precious son. So they stayed best friends through the years.
I guess the problem was Alex was full of guilt and resentment that she found it difficult to separate what she feels towards Jess. I understand her point but she should have just let him go instead of letting him hope that they can have something more.
We've got somethin' that people look for their whole lives. We just found it when we were eight. Because of that, I can wait a little bit longer.
just love Jessup Mason. He's the epitome of the ideal gentleman. And although he may seem stupid for waiting and waiting for Alex to make up her mind, I think the time wasted was worth it. I love him for not giving up on Alex and for always being there for her even though there were times that she doesn't deserve it.
Sometimes we don't have concrete facts and answers. Sometimes all we have is faith and hope and you just have to trust it.
Jess is truly one of a kind. It made me hopeful that there are still men like him in this world.
Overall, it was a very good read. I love everything about this book, but it was the last few chapters that stayed with me. The twists were excellent. I stayed up late just to finish it because once you pick this book and read it; you won't be contented until you're done with it. The ending was bittersweet but I loved it. It made me really cry because the scene was so touching. A must recommended book for all the hopeless romantics out there, especially to those who loved childhood romance. I know this review haven't done justice to the book, so please, please, just read it!
No woman runs her company by accident. It all comes from purpose made decisions.
The simplest place in the world sometimes have the most complex meaning.
It's strange you know. How easy it is to ignore someone's feelings until they are spoken out loud. How easy it is to pretend they are not real.
The road to getting over the past would not be easy, but it was one worth travelling for this boy.
SD Hendrickson received a Bachelor's of Science in Journalism from Oklahoma State University. Currently, her days are spent teaching computer software to oil and gas companies as well as writing technical instructional manuals. The Mason List is her first novel and it was started during National Novel Writing Month.
S.D. Hendrickson lives in Tulsa with her husband and their two schnauzers. She loves chocolate, romance books, Oklahoma State Cowboys, music, Lost, chocolate, beaches, coffee, cooking, beautiful sunsets, Friends, chocolate, sad puppy stories, dreaming of Australia, guacamole, quotes, Netflixs bing watching, Dawson's Creek, chocolate, hot tubs, exotic animal rescues, going on vacation, Friday Night Lights, writing, and of course, chocolate.>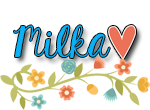 Labels: Book Review, S.D. Hendrickson