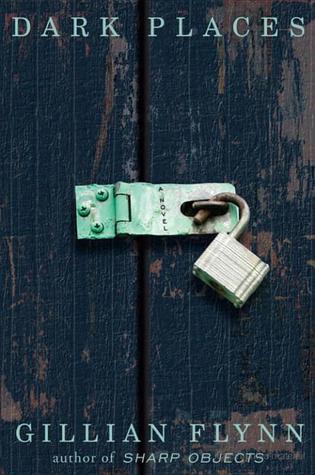 Author: Gillian Flynn
Publication Date: May 5th 2009
Publisher: Shaye Areheart Books
Setting: Kinnakee, Kansas, 1985 (United States)
Kansas City, Missouri (United States)
Literary Awards:
Black Quill Award for Dark Genre Novel of the Year (2010),
Libby Day was just seven years old when her evidence put her fifteen-year-old brother behind bars.
Since then, she has been drifting. But when she is contacted by a group who are convinced of Ben's innocence, Libby starts to ask questions she never dared to before. Was the voice she heard her brother's? Ben was a misfit in their small town, but was he capable of murder? Are there secrets to uncover at the family farm or is Libby deluding herself because she wants her brother back?
She begins to realise that everyone in her family had something to hide that day... especially Ben. Now, twenty-four years later, the truth is going to be even harder to find.
Who did massacre the Day family?
Warning: There might be some spoilers in my review so you may read at your own risk.
Another gripping suspense courtesy of Gillian Flynn! As usual, she got to let her readers use their brains again. Like Gone Girl, Dark Place will keep you second-guessing until the last few chapters of the book.
It is totally different from Gone Girl but it evoked the same emotions I've felt while reading the latter. It's one of those books that'll start off as slow paced and will want you to tear through the last page just to know how it ended and who was the real culprit.
Dark Places was told in third person and contains alternating chapters of the presents and the snippets of what happened in that ill-fated night. It is focused on the Kinnakee Kansas Farmhouse Massacre and its lone survivor, Libby Day, 31, who was 7 years old at the time of the event, along with the other characters that are in one way or another involved with the crime.
LIBBY DAY – She has been a lost cause ever since that tragedy destroyed her family. She doesn't know how to function on her own. She had relied on the donations given by people who were touched by her story and now that her fund is almost depleted, she has to find a way to sustain her daily needs.
Then came the Kill Club. This Club is a bunch of people who are obsessed into mysteries and true-crime blog. One of the crimes they were engrossed about is the Massacre that killed Libby Day's family. They were willing to fund Libby just to prove that it wasn't Ben who committed the murder.
Here are the facts about the case:
Somewhere around 2 a.m. on January 3, 1985, a person or persons killed three members of the Day family in their farmhouse in Kinnakee, Kansas. The deceased include Michelle Day, age ten; Debby Day, age nine; and the family matriarch, Patty Day, age thirty-two. Michelle Day was strangled; Debby Day died of axe wounds, Patty Day of two shotgun wounds, axe wounds, and deep cuts from a Bowie hunting knife.
Youngest child Libby Day, age seven, was in the house at the time, and escaped the killer or killers through a window in her mother's room.
Oldest child Benjamin Day, fifteen, claims he was out sleeping in a neighbor's barn that night after an argument with his mother. He has never produced another alibi, and his demeanor with the police was extremely unhelpful. He was subsequently arrested and convicted, based largely on rumors within the community that he'd become involved in Satan worship—the walls of the house were covered in symbols and words associated with Devil worship. In his mother's blood.
His surviving sister, Libby, testified that she saw him commit the murders. Despite Libby's confused testimony and young age, Ben Day was convicted. This despite a startling lack of physical evidence.
The Big Question is, did Ben commit the murder? As Libby's memory of that night becomes clearer, her quests lead her to the other possible suspects who may have been the real culprit that night.
I love how Flynn wrote the alternating scenes in this book because it allowed me to absorb the necessary details that may pinpoint the real offender in the case. It may have started slow, but the pacing started to accelerate as the novel progressed. The alternating setting dates was a little frustrating though because just as the good part is happening; another scene will appear making me agitated of what's to come next. Thinking it through, I came with several possible suspects.
Ben Day – Well, it certainly is possible. After all the events from that day, I would really think he can commit to that kind of crime. He was believed to be a Satan worshipper. He's a weird kid. On that same day, there were reports that he molested a group of kids.
Runner Day – He's in dire need of money because he owes a lot of money. He's not in good terms with his wife.
Trey Teepano – a big Indian guy who's also Satan worshipper. He's also stoner and according to rumors, he kills cows as sacrifice to Satan. He has a reputation in their town. So if you don't want trouble, steer away from him.
That unknown guy whom Patty met one evening to discuss some possible solutions to her problems in the farmhouse.
Diondra Wertzner – Ben's girlfriend. She's a rich kid and is pregnant with Ben's child. She's afraid her dad might kill him once he finds out about her pregnancy so she's pestering him to run away with her.
As it turned out, the culprit was in the list of suspects I listed above but the one I was really rooting for wasn't the real one. I enjoyed figuring it out though. There was a lot more to the event that happened that night and I wouldn't want to spoil everything for you, so you have to read it to find out. As they always say, truth will always come out no matter how hard you try to conceal it.
Dark Places was a good read but it can't compare to Gone Girl. It's also a stimulating read and I hope you find time to read it.
Gillian Flynn is an American author and television critic for Entertainment Weekly. She has so far written three novels, Sharp Objects, for which she won the 2007 Ian Fleming Steel Dagger for the best thriller; Dark Places; and her best-selling third novel Gone Girl.
Her book has received wide praise, including from authors such as Stephen King. The dark plot revolves around a serial killer in a Missouri town, and the reporter who has returned from Chicago to cover the event. Themes include dysfunctional families,violence and self-harm.
In 2007 the novel was shortlisted for the Mystery Writers of America Edgar for Best First Novel by an American Writer, Crime Writers' Association Duncan Lawrie, CWA New Blood and Ian Fleming Steel Daggers, winning in the last two categories.
Flynn, who lives in Chicago, grew up in Kansas City, Missouri. She graduated at the University of Kansas, and qualified for a Master's degree from Northwestern University.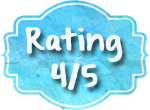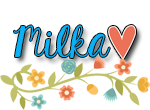 Labels: Book Review, Gillian Flynn