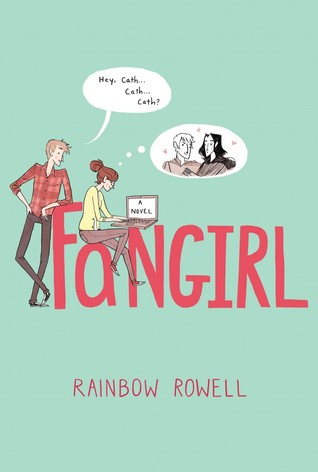 From the author of the
New York Times
bestseller
Eleanor & Park.
A coming-of-age tale of fan fiction, family and first love.
Cath is a Simon Snow fan.
Okay, the whole world is a Simon Snow fan...
But for Cath, being a fan is her life—and she's really good at it. She and her twin sister, Wren, ensconced themselves in the Simon Snow series when they were just kids; it's what got them through their mother leaving.
Reading. Rereading. Hanging out in Simon Snow forums, writing Simon Snow fan fiction, dressing up like the characters for every movie premiere.
Cath's sister has mostly grown away from fandom, but Cath can't let go. She doesn't want to.
Now that they're going to college, Wren has told Cath she doesn't want to be roommates. Cath is on her own, completely outside of her comfort zone. She's got a surly roommate with a charming, always-around boyfriend, a fiction-writing professor who thinks fan fiction is the end of the civilized world, a handsome classmate who only wants to talk about words... And she can't stop worrying about her dad, who's loving and fragile and has never really been alone.
For Cath, the question is: Can she do this?
Can she make it without Wren holding her hand? Is she ready to start living her own life? Writing her own stories?
And does she even want to move on if it means leaving Simon Snow behind?
"Touching and utterly real." — Publisher's Weekly
Fangirl is the cutest and most adorable book I've read this year. I love it to bits. Rainbow Rowell surely knows how to engage readers to read her book. Everything in this book delighted me tremendously. It was light, romantic and cute. The characters were all loveable in their own way. The pacing was entrancing. It definitely caused me lots of laughter and I admit to giggling at some parts. The conversations were fun to read and I can actually hear them talking in my head. I have my favourites actually and I'll share them later in this post.
Cather Avery. Introvert and Fan Fiction writer half of a twin, Cath was faced with new ordeals she has to deal with alone when her twin sister decided that it would be best for them to go do their own thing and meet new friends. She's a fan girl who's obsessed of all things related to Simon Snow. She's a hit fan fiction writer online who hides behind the user magicath. Cather is a book nerd. I can totally connect with Cath because we have so much in common. We're both home buddies. We would both prefer to stay home on a Saturday night reading a book than be out partying. I wish she was real. We'd be instant friends for sure. And I can absolutely connect with her conflicts with being with Levi. I always think the same way when someone expresses interest in me. She's constantly worrying about everything and is always afraid to deal with new things. I guess she has an anxiety disorder or something.
There was a scene where in the professor ask them why they write fiction. I found her answer so depressing and I would have comforted it if I was in the book. She feels so lost sometimes. With Wren, not being there to console her, she has no one.
Why do we write fiction?
To be somewhere else
To get free of ourselves
To stop being anything or anywhere at all
To disappear
It seems like Cath needs to find her identity. She doesn't seem to know herself. She was so used to Wren making the decisions for both of them. She's a wallflower and part of the reason why she doesn't want to be separated from Wren was that she was so used to Wren doing the socializing for her.
I cannot also help but like her dad. I love how the twins look out for him, even constantly checking on him just to make sure he doesn't get lost in his own world.
Conversation between Cath and her Dad...
"I still wish you'd get a dog."
"I'd never remember to feed it."
"Maybe we could train it to feed you."
Then there's Levi. He's just so dreamy. Too perfect. He's the kind of guy who smiles to everyone he meets and loves to talk to people. His character counters Cath's. I think that's exactly why they worked out. Cath could be difficult and she needs someone like Levi as an encouragement to get her out of her comfort zone. As opposed to Cath's love of reading, Levi isn't much of a book reader. He has a difficulty understanding things he read. He even resorts to recording his professors' lectures than jutting it down.
Conversations between Levi and Cath...
"What do you know about Simon Snow?"
"Everybody knows about Simon Snow."
"You've read the book?"
"I've seen the movies."
"So you haven't read books."
"I'm not really a book person."
"That might be the most idiotic thing you've ever said to me."
It is so hard to unlike someone like Levi. He may not be a book nerd but he sure as hell is an awesome, patient and supportive. He's oozing with "kilig" factor.
"What do we have in common?"
"We like each other. What more is there?"
"If you smile at everyone, how am I supposed to feel when you smile at me?"

"How do you feel when I smile at you?"

"Like an idiot. And like I never want it to stop."
"Sweetheart, get the door. I've got this."
"Did you just call me 'sweetheart'?"
"It just came out. It felt good."
"Sweetheart?" "Would you prefer 'honey?' That reminds me of my mom... What about 'baby'? No. 'Loveboat'? 'Kitten'? 'Rubber duck'? You know what? I'm sticking with 'sweetheart.'"
And of course, there's the Simon Snow Series addiction. With how Rainbow Rowell wrote those scenes, I can't even count how many times I wanted to Google it. The plot of the book does have a potential. It's too detailed. The plot seems similar to Harry Potter.
Overall, this book was a total hit. I absolutely love it. No further explanations. This book's a gem.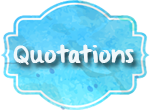 That moment when you realize that a guy's looking at you differently – that you're taking up more space in his field of vision. That moment when you know he can't see past you anymore.
To really be a nerd, you had to prefer fictional worlds to the real one.
Sometimes writing is running downhill, your fingers jerking behind you on the keyboard the way your legs do when they can't quite keep up with gravity.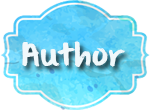 Rainbow Rowell writes books. Sometimes she writes about adults (ATTACHMENTS and LANDLINE). Sometimes she writes about teenagers (ELEANOR & PARK and FANGIRL). But she always writes about people who talk a lot. And people who feel like they're screwing up. And people who fall in love.
When she's not writing, Rainbow is reading comic books, planning Disney World trips and arguing about things that don't really matter in the big scheme of things.
She lives in Nebraska with her husband and two sons.
Labels: Book Review, Rainbow Rowell