It's been almost a year since eighteen-year-old Ella Rodriguez was in a car accident that left her crippled, scarred, and without a mother. After a very difficult recovery, she's been uprooted across the country and forced into the custody of a father that abandoned her when she was a young child. If Ella wants to escape her father's home and her awful new stepfamily, she must convince her doctors that she's capable, both physically and emotionally, of living on her own. The problem is, she's not ready yet. The only way she can think of to start healing is by reconnecting with the one person left in the world who's ever meant anything to her—her anonymous Internet best friend, Cinder.
Hollywood sensation Brian Oliver has a reputation for being trouble. There's major buzz around his performance in his upcoming film The Druid Prince, but his management team says he won't make the transition from teen heartthrob to serious A-list actor unless he can prove he's left his wild days behind and become a mature adult. In order to douse the flames on Brian's bad-boy reputation, his management stages a fake engagement for him to his co-star Kaylee. Brian isn't thrilled with the arrangement—or his fake fiancée—but decides he'll suffer through it if it means he'll get an Oscar nomination. Then a surprise email from an old Internet friend changes everything.
Kelly Oram has done her magic once again! I absolutely loved this book! Awesome characters. Nice setting. The plot was something people can relate into. The message of the story was loud and clear. It wasn't just an ordinary teenage romance. There's more than romance behind it. Let me tell a background for the two main characters.
The problem with fairy tales is that most of them begin with tragedy. I understand the reasoning behind it. No one likes a pampered heroine. A great character needs trials to overcome—experiences to give them depth, to make them vulnerable, relatable, and likable. Good characters need hardships to make them strong. The idea makes sense, but it still sucks if you're the heroine.
Ellamara Valentina Rodriguez a.k.a. EllaTheRealHero – I'm sort of pretty—long, wavy black hair and smooth golden-brown skin, thanks to the Chilean heritage on my mother's side. But I have my dad's big, bright-blue eyes. I'm sort of smart—mostly A's without ever having to study much. And I'm sort of popular—not exactly the prom queen, but never without my friends or a date on Saturday night, either. Ella is a blogging enthusiast who manages the blog Ellamara's Words of Wisdom. She reviews about books and movies.
Bryan Oliver a.k.a. Cinder458 is Ella's best friend in the whole wide world, but the catch is, they met each other online. As per Ella's assessment of him through their online chats, he's funny, rich, hot, confident, and a book lover. He's driving a Ferrari 458. He's a famous actor and was tapped to portray the main character in The Cinder Chronicles's first book, The Druid Prince. He's playing Cinder's part.
How did these two book lovers met? Cinder458 stumbled across Ella's blog when she wrote an article about the Ellamara (a character in The Cinder Chronicles) being the most underappreciated character in the book. And of course, Cinder being a guy, argued that Princess Rattana was better suited for Prince Cinder. Their easy banter continued until they developed a bond most online friends don't have.
But when an unexpected tragedy rendered Ella a handicap, everything change. Her mom surprised her with a weekend ski trip to Vermont to celebrate her birthday. A week that was supposed to be fun, unknowingly got Ella her first real does of character-building tragedy. Now her mom was dead. She just woke up from a three-week medically induced come only to find out that her mom was dead, and that seventy percent of her body was covered with second and third degree burns. She's on her way to Los Angeles to live with her dad and his perfect family. How would someone cope up with a situation as difficult as this?
Honestly, if I was put in Emma's shoes, I wouldn't have had the guts to face the obstacles head on. She practically became a pariah to everyone. Her life was turned upside down. She was suddenly put on a 24-hour watch because she's suicidal. Her father finally decided to man up and act like a father. She's transported to his father's house in LA to reunite with his picture-perfect family. She has two instant step sisters who are determined in making her life a living hell. Even her step mother is disgusted with her appearance. Her father is resolute on her attending a private school because he believes all his daughters should attend a private school. She's left without friends. She felt like the world is acting up against her. Everyone at school cannot avoid looking at her crippled and limping form.
Emma may have felt like a weakling, but the moment she decided to enter in that private school, she had already proven how brave she was. She was bullied non-stop and what's so disappointing is that, the authorities turn blind whenever they see it because they thought it was just a silly teenage thing. They just acted up when she was just seriously hurt. She endured everything and manage to survive another day. As she was slowly healing, her old self was gradually coming back. She found his old connection with Cinder. She got engrossed in blogging again. She started to make new friends. And little by little, she thought more of herself. She may not be able to gain back her beautiful body again, but at least she'll know who her real friends are. She found a common ground with one of her stepsisters, Juliette. She had real friends who accepted her for who she really is.
Bryan or Cinder, on the other hand, finally found a backbone to voice out his opinion. His situation mirrors the situation of some of the teenage stars we see on TV every day. He knew his worth and he wasn't afraid to call on the attitude of those who act like they knew what was best for him. I was really glad when he found his backbone to stand up and fight for what he think is right.
Aside from the two main characters, I kind of taken a liking towards Vivian Euling. I love her guts and her two daddies. She accepted Ella for who she is. She doesn't care about her appearance. She's good for rebuilding Ella's confidence. Plus she tolerates her insanity.
Juliette wasn't bad after all. I loved how she stick by Ella's side. How she protected her against the bullies even though the leader was her twin sister.
Rob Loxley is a charmer. I kind of feel sorry for him. If there was no Cinder in the picture, he and Ella could have been a great couple. He's so sport and supportive of Ella's decision. Even coming with her to meet Cinder.
Anastasia, on the other hand, is a different story. She's a selfish b*tch. I wished I was inside the book so that I can really give her a dose of her own medicine.
This book might be targeting the teenage group but I actually loved and enjoyed reading it. I love Kelly Oram because she is in tune as to what today's kids are facing. She writes in a funny and engaging way and in addition, incorporates her advocacies that seems to target the teenage kids. She creates memorable characters that will be etched in the hearts of the readers. Kelly pointed out several issues that I will specifically highlight.
Media are vultures and netizens are worse. Media feasts on the simplest actions from the actors and actresses they spy on. This book actually made me feel sorry for the actors who cannot seem to live an ordinary life anymore. Media people should know their limitations. Moreover, netizens should know when to knock it off. Some are just so mean just because they know they're behind their computers. It's really not cool anymore.
Bullying. This is a really serious issue. We cannot deny the fact that in every class, there's a bully. People should be encourage to fight and not give in to these people. Bullying is a grave act because this can lead to a victim's depression and self-deterioration.
Our idea of beautiful. This had been an issue for almost everyone. This had lead people to indulge themselves in undergoing surgery. Beauty shouldn't be defined on how we look on the outside. It's what's inside that really counts. It's important to know ourselves and not be bullied into self-depreciation just because of your physical appearance. However ugly you may think of yourself, there is someone out there who will accept you for who you are.
Stand up and fight for what you want.


Kelly Oram wrote her first novel at age fifteen—a fan fiction about her favorite music group, The Backstreet Boys, for which her family and friends still tease her. She's obsessed with reading, talks way too much, and likes to eat frosting by the spoonful. She lives outside of Phoenix, Arizona with her husband, four children, and her cat named Mr. Darcy.
a Rafflecopter giveaway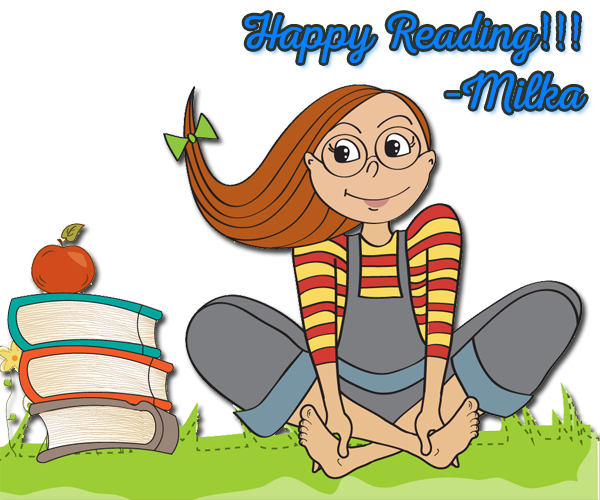 Labels: ARC, Blog Tour, Book Review, Giveaway, Kelly Oram