Inside the halls of Osiris, the men and women who make the contract killing agency tick polish their weapons and hone their skills. But how did they start working for Nero and Lex in the first place, and when did they find out they were destined to kill people for a living? Before Frankie Fairholm let you into her crazy, dysfunctional world of murder for hire, the lives of these men and women were already in danger. Their training was put to the test alongside their morals. A troubled Catholic school girl with a penchant for murder, a naive con-woman in over her head, a driven socialite with a bad day that keeps getting worse, an assassin second-guessing his sworn oath... being a contract killer doesn't mean you aren't human, it just means your humanity is hard to find, and probably a bit tarnished.
Wasted Series Website | BOOK ONE (Elegantly Wasted) |BOOK TWO (Uncontrollably Wasted)
(Taken from The Fallen Leaf)
"All young people need guidance," I said. "I find it strange that you are so young and sure of your life path. You do not seem to be a typical killer."
"Guess I'm not," Spark said. "I live moment to moment. I don't see the harm in it. I like to have fun."
"You lack discipline," I remarked.
He grinned over at me and scratched his head. "I guess so…but discipline ain't everything."
"It is if you want to survive in your profession," I said.
The more serious I tried to be, the wider his grin got.
"Doesn't it get tiring being so serious all the time? Isn't it stressful? Don't you want to experience life?"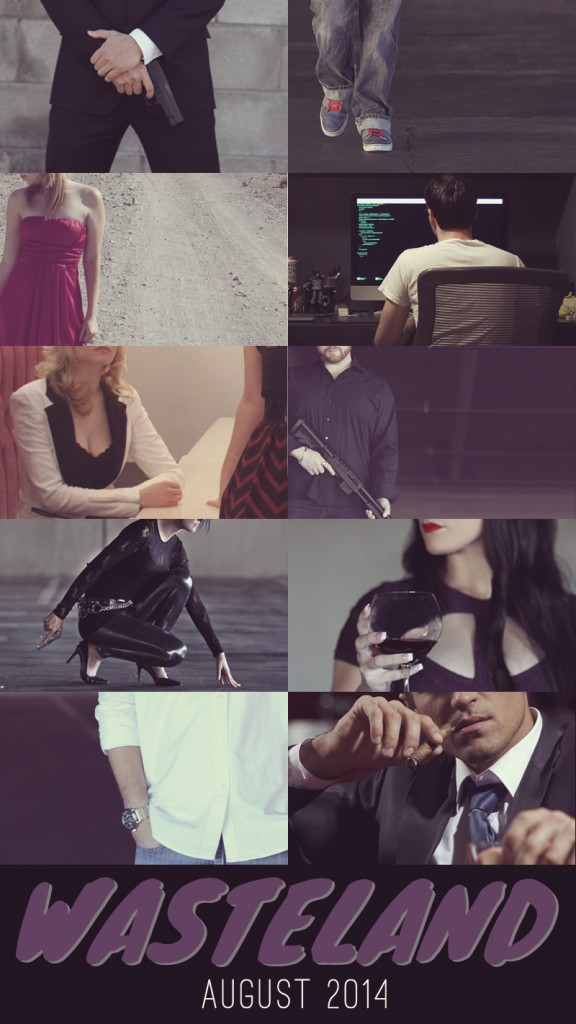 I frowned at the question. "What do you mean?" I thought he would want to learn from a seasoned assassin. Instead, he questioned me.
"Well, I'm guessing that your customs don't allow you to fight for anything that saves you… like love. Too many emotions cloud judgment, blah blah blah," he said. "You guys just have to be warriors through and through. Fight for honor even though honor is never gonna save you. You don't get to stop and appreciate the world and people around you."
"And you think I should be doing this?" I asked.
"Everyone should."
"Interesting philosophy," I nodded. "You take lives, but you want to embrace life. You think love is a strength that will save you."
"Oh, I know it will," he said. "Eventually. Maybe not anytime soon."
"Have you ever been in love?"
"Nope," he looked over at me. "But you have, haven't you, Yeh?"
I felt my body get cold. The feeling was a surprise that I hadn't felt in quite some time—it was fear. This young man had me figured out, and we had only known each other for an hour at most. A kid—it made little sense to me. I had not even admitted this feeling to myself yet, let alone some boy with a cocky smile.
But he knew.

One signed copy of Wasteland, Wasted Series bookmarks and a pack of character cards.
***Any contestant that uses dummy or contest only accounts to enter will be disqualified.***