This is the beginning of a story... the story of two people who were meant to be together. Why? Because unknown to them, they shared terrifying pasts and the cruel circumstances of their births doomed both of them to a life of hell.
Two strangers ... one night ... one accidental meeting that changed their lives forever.
Gabriella Martinelli, Manhattan psychiatrist had only one goal in life—to help abuse victims avoid the horrors she'd experienced herself. She worked late, volunteered, and donated her services to anyone who needed them. Life was good ... until her nightmare resurfaced. He found her, and began stalking her, and she knew he wouldn't stop until he destroyed every ragged piece of her.
Kolson Hart, Manhattan's most eligible bachelor, was ruled by his dark past. He liked control, from the boardroom to the bedroom and didn't care to be involved with someone whose life was just as screwed up as his was. But one look at Gabriella short-circuited everything. Want ... desire ... need ... will sometimes drive a man to do things he swore he never would.
He freed her from a life of fear ... When he couldn't even save himself.
Freeing Her is a very angsty novel about two people who have spent their lives going through the motion and wanting to forget the difficult pasts they were dealt with. It's a story about two formidable characters who made a name for themselves despite everything that they have been through.
Gabriella Martinelli is a psychiatrist. She has a reason why she was on that field. At a very young age, she already learned that there's only one you can trust, yourself. She had been a victim of abuse from his psychotic cousin. She was molested physically and was manipulated emotionally. Her cousin was a charming dude who had everyone eating at his fingers every time he uses his façade. Even her family were charmed by him, so no matter what she did to convince them that she was the one battered, everyone still believed him. So when she finally went to college, she saw it as an escape for a freedom she obviously craves. She finally has time to do whatever she wants and to finally make it on her own. She went to Princeton, then to Columbia Med School. She did her residency at NYU School of Medicine. She devoted her time to work with the sexually abuse victims and drug addicts, and to Narcotics Anonymous and other organizations that helped people with addictive disorders, and she even volunteered at a women's shelter.
Just when she thought she had left everything behind her, a past came barreling forward with just a simple call. All the emotions – fear mainly - she had concealed behind were revisited. How will she move forward if in every step she takes, she takes two steps backward? How will she ever escape from his shadow? Add that to her student loan problems? It would take a lot of alcohol to drown her predicaments.
The moment Gabby entered the bar, Kolson Hart already took an interest on her. With a woman as gorgeous as her, a man would take interest. And when she drinks herself to stupor. Hmmm. That spells T-R-O-U-B-L-E. With his nefarious past, that would make two of them. Kolson Hart is in some ways similar to Gabby's upbringing. Wanting to get out of his father's shadow, he began to work as a taxi driver. He's basically the embodiment of "rags to riches". From being a taxi driver, his work picked up until he has earned enough money to start his own company. At a very young age, he is now the proud owner and CEO of HTS Enterprises, a.k.a. Hart Transportation Services. It even branched out to charter airlines and helicopter services.
Gabby is certainly a giver. She loves to help people in need, even if it means not earning enough money. This was why she's struggling to pay her student loans. What I like about her is that, she's very passionate about her job. Despite everything, her compassion was still intact. She was able to help people who are truly in need. On the other hand, as a psychiatrist herself, she should have known the right thing to do when Danny started terrorizing her again. Yes, I understand where she's coming from but, as difficult as it is to let go of the past, she should have acted upon it when she had landed a stable job. Her parents deserved to be castigated for what they did to her. No child should suffer from such a horrible situation.
Kolson Hart on the rescue. I admit, it's sort of creepy when someone you barely knew, suddenly knows so much about you. He has his ways. And although it's borderline stalking, I liked because he did it out of concern. She was lucky enough to had met him that night. His character reminds me of Christian Grey. Yeah yeah. He's sort of possessive, full of passion and of course, bossy. He goes alpha male mode on her every time she doesn't approve of his actions.
"God, Gabriella. No one has ever made me as happy as you have. Some days I want to walk out of my office and come straight to yours, grab your hand, and do all sorts of crazy shit. Act like we're twelve. Do things we should've been doing when we were teenagers but never did because we were living fucked-up lives. I want to do so many things with you. But then I stop myself because I'm afraid I'll scare you off. Or that you'll think I'm a freak. Or that I'm moving too fast. I've never wanted anything like this before or anything this badly."
"I love you, Gabriella. Did you know that? Absolutely, unequivocally, with everything in my heart. I didn't think I was capable of loving anyone. But you, you've short-circuited me, taken me apart, bit by bit, placed yourself inside me and rewired me, made me whole again. You've reconstructed me, kea, and you don't even know it. There are times when I can't imagine how I ever breathed without you. You are the most perfect human being God ever created and to think He sent you to me. I marvel at that constantly. And then I start to freak thinking you'll be snatched away from me, or somehow you're a fantasy I've conjured in my fucked-up mind. Because you don't want anything from me. You only want to give. And you only want the happy. And that's why I adore you."
Kolson and Gabby were tailored for each other. They both found solace in each other. Meeting Kolson freed Gabby from all her miseries. He believed in her. He made her stronger. He made her believe in happilu-ever-after again. Kolson wanted to give her everything. If he can only absorb all her worries, he would do it. He would even kill just to protect her. He wants to spend every waking moment of his life with her. He knows Gabby loves her, but would she still love her when she learn about his past? Would he possibly be as free as she was once he let go of all his skeletons in his cupboard?
As much as I loved the story, I only gave it a four. I'm more of the HEA kind of girl. Freeing Her is just the first book in the series. I hope the next book will be the last one. I'm looking forward to reading the next installment in this series. I'd love to see how Kolson will hurdle the deal he'd done with the devil.
One day, on her way home from work as a sales manager, A. M. Hargrove, realized her life was on fast forward and if she didn't do something soon, it would quickly be too late to write that work of fiction she had been dreaming of her whole life. So, she rolled down the passenger window of her fabulous (not) company car and tossed out her leather briefcase. Luckily, the pedestrian in the direct line of fire was a dodge ball pro and had über quick reflexes enabling him to avoid getting bashed in the head. Feeling a tad guilty about the near miss, A. M. made a speedy turn down a deserted side street before tossing her crummy, outdated piece-of-you-know-what lap top out the window. She breathed a liberating sigh of relief, picked up her cell phone, called her boss and quit her job. Grinning, she made another call to her hubs and told him of her new adventure (after making sure his heart was beating properly again).
So began A. M. Hargrove's career as a YA/NA and Adult Romance writer. Her books include Kissing Fire, Edge of Disaster, Shattered Edge, the series the Guardians of Vesturon (Survival, Resurrection, Determinant, Beginnings and reEmergent), Dark Waltz, Tragically Flawed, Tragic Desires, and Exquisite Betrayal.
Other than being in love with being in love, she loves chocolate, ice cream and coffee and is positive they should be added as part of the USDA food groups.
(If you're wondering, it didn't happen EXACTLY that way, but….)
You can also find her on Goodreads as Emerson St. Clair. Her novella series, Dirty Nights, is available and those are a little dark, a little erotic and a lot sexy!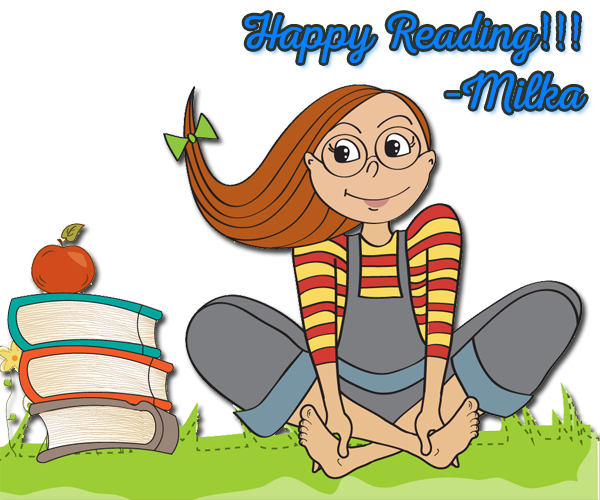 Labels: A.M. Hargrove, Blog Tour, Book Review, Giveaway, InkSlinger PR