Laying it all on the line for love…
Mia Cresswell is tired of being good.
Achieving geek status at college doesn't equate with fun. So when she heads home to her dad's tennis academy in Santa Monica on spring break, she's determined to be bad. And hot Aussie tennis star Kye Sheldon is just the guy to help her do it.
However, Kye's troubled past continues to dog him and attending the Cresswell Tennis Academy is his last chance at the big time. He can't afford to screw up…by screwing the boss's daughter.
But Mia and Kye's relationship is much more than a vacation fling.
Will it be game, set, match, when the truth is revealed? <
Or will Mia and Kye have a real shot at love all?

Mia Creswell has always been a goody-two-shoes. Always following the rule book. Always adhering to actions that her father would approve. But she is so over the reputation. She wants to shed her good girl persona. She wants to break free. But the question is how?
So while she was on a summer break, she asked the help of her best friend, Dani. On her first night in her hometown, they decided to attend a party. The problem is, she's not fond of attending parties either. So when Dani tasked her to find some meat for the night, a lone figure caught her interest. He's none other than Kyle. The newest addition to her dad's roster of tennis players in his academy.
Kyle Sheldon has had it rough since childhood, until recently. This academy was his last chance to redeem himself. He was the badass tennis player who will definitely has a future if he just worked hard on it. But what others don't know, is that it was his crutch. Tennis was the only way he can release his tension. It was his way to release his anger so that he won't turn towards hurting other people. He'd learned his lesson.
Then he saw her. He wanted to pursue her. Then reality came crashing down, when he realized she was the Academy Owner's daughter. He wanted to stop but he's had it bad for her. Now, the question is, how are they going to continue their relationship when he feels guilt creeping up on him every time he realizes he's shagging the owner's daughter behind his back?
And here is where my annoyance comes in. I'm kind of ticked off over Mia because no matter how Kyle keeps on saying that he wanted their relationship to be out in the open, she stills keeps him as her dirty little secret. Yeah, I know she's into him. But, Kyle carrying on a relationship with her is a big deal! He has so much to lose and he can't afford to be kicked out now because he has to prove his worth to his dad, who always bailed him out when he was in trouble. No matter how Mia wanted to break free of herself, she can't do that if she lets her fear overpower her love for Kyle.
When Dani, did something unforgiveable that may destroy their friendship and may have ruined her relationship with Kyle, she decided to flee the town and went back to her school.
This move actually opened Kyle's eyes. He realized what he really wants. He wants Mia. He wants to experience the college life. He doesn't want to play tennis anymore. He had unburdened his grief to Mia so now, he doesn't have any anger left in him to release. He just wanted to prove to his dad that he's worthy even if he had brought so much trouble before. Surprisingly, his dad was delighted that he was the one he called first. He was actually cool about it and even helped him in his pursuit to win Mia back.
Crossing the Line is such a sweet story of teenagers finding love when they least expect it. it's about following your heart and attaining what you really love. It's also a story that tells us how truly unconditional our parents love us and that sometimes they do what they have to do because they think it is what's best for us.



USA TODAY bestselling author Nicola Marsh writes flirty fiction with flair for adults and spooky, supernatural fiction for young adults.
She has published 49 books with Harlequin, Entangled Publishing and indie, and sold over 5 million copies worldwide.
Her first mainstream contemporary romance, BUSTED IN BOLLYWOOD (Entangled Publishing) released to rave reviews, including a nomination for RWA's RBY, Romantic Book of the Year 2012.
Her first indie-pubbed contemporary romance CRAZY LOVE released September 2012, is a Barnes & Noble bestseller, and was nominated for a 2012 ARRA award.
Her young adult debut, BANISH, a supernatural thriller featuring Wicca, spirits and murder, released August 2013 with Harlequin Teen.
Her young adult fantasy series with Month9Books launched November 2013 with SCION OF THE SUN. This book won the National Readers' Choice Award for Best YA novel 2014.
Her debut new adult novel BEFORE released December 2013.
She's also a Waldenbooks, Bookscan and Barnes & Noble bestseller, a 2013 RBY and National Readers' Choice Award winner, is a multiple finalist for awards including the Romantic Times Reviewers' Choice Award, HOLT Medallion, Booksellers' Best, Golden Quill, Laurel Wreath, More than Magic and has won several CataRomance Reviewers' Choice Awards.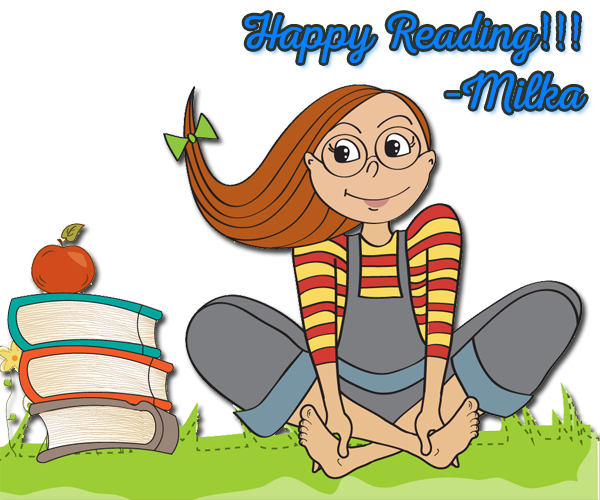 Labels: ARC, Book Review, Nicola Marsh, Review Opportunity