Perfect for readers of Susan Mallery and Rachel Gibson, Between the Sheets is Molly O'Keefe's final book in the Boys of Bishop trilogy, featuring a sizzling romance between a sexy motorcycle bad boy and the girl next door who can't resist him.
After years of running, Wyatt Svenson has now parked himself in Bishop, Arkansas, trying to do the right thing and parent a son he didn't even know he had until recently. Over six feet tall and packed with muscles and power, Ty likes to get his hands dirty, fixing his motorcycle at night and keeping his mind away from the mistakes he's made. Then his pretty neighbor shows up on his driveway, doesn't bother to introduce herself, and complains about the noise. First impression? She should loosen up. Funny that she turns out to be his son's elementary school art teacher—and the only one willing to help his troubled boy. Ty needs her. In more ways than one.
Though Shelby Monroe is safe in her structured life, she is drawn to Ty's bad-boy edge and rugged sexuality. What if she just lets it all go: her worries about her mother, her fear of heartbreak, and her tight self control? What if she grabs Ty and takes a ride on the wild side? "What if" becomes reality—intense, exhilarating . . . and addictive. But Ty wants more than a secret affair. He wants it all with Shelby. But will she take a chance and open her heart? Ty is determined to convince Shelby to take the biggest risk of her life: on him.

The last book in this series was about Brody and I caught a glimpse of Shelby Monroe. So this book continues where it left its readers off. I don't really know anything about except that she was a friend of Sean's group. She's also a well-respected teacher in their community who recently got involved in a nasty scandal when an anchor host announced on TV the explicit details of his one night stand with her.
Between the Sheets will reveal to us the unfeigned Miss Shelby Monroe. The one who always puts on a good show especially when she's masking her emotions. She was always the prim and proper one that all the people in the community looks up to her as the model for the women in their town. But deep inside, she's really not. She wants to break free from that image. She wants to be known as the wild and free. Being involved in the scandal certainly didn't help, because people didn't believe all the appalling things said about her.
Shelby had a daunting past. Her father was a "well-respected" pastor to the church congregation, but behind the façade, he is a narcissistic man who turns to his daughter and wife for release when things go wrong. For him, Shelby can't do anything right. He noted all her actions and always puts a damper on everything that she does – her clothes, her appearance, and her actions. He's also a vicious beast. Always throwing a punch to them when things doesn't go the way he wanted. So Shelby did what she had to survive. She fenced her heart. She became indifferent. She turned into a cold, unfeeling bitch because that is the only way she can prevail him. However, his father turned all his sadistic emotions to her mother. Through the years, that was how her father worked.
Evie Monroe. She's Shelby's mother. And now that the beast is 6 feet under the ground, she should be happy. She's diagnosed with Alzheimer's. Such a strong woman once, who is now reduced to being a scatter-brained. The effects of the illness will leave anyone flabbergasted.
All those times Shelby could have adhered to her father's commands, she could have saved her mother. She might not be where she is right now if it weren't for her dad. What she would give for someone to unburden her even for just a while.
Then came Wyatt "Ty" Svenson. A single father to a 12-year-old troubled kid, who came to town a few months ago. He's perfect for Shelby. He's got a hot bod, blonde hair who's always tied into a ponytail, and a classified bike enthusiast. From the very first moment they laid eyes on each other, a burning chemistry was already sizzling. With all the adjustments he did so he can take care of Casey, he also needed someone to lean on to. Shelby also found comfort and release towards him. He became her dirty little secret. Will Shelby be strong enough to give them a chance?
Casey. My heart melts for this kid. He had seen so many things a child his age should not, but he remains strong. When her mom was arrested, he walked miles just to see his dad, someone he hasn't met until that time. He's a troubled kid who seem to have an indestructible character, but rooted deep inside is his fear – fear that his mom might come after him again. Although his relationship with Ty started out bumpy, they developed a bond along the way. In fact, he felt happy, for the first time. And this is a foreign feeling for him. I can't help but be sorry for him, for all the things that he went through. But this kid is a proof that whatever adversity may come, you can choose to endure it and stand up a winner or you can submit and let your experience dictate how you should live your life.
Between the Sheets is a story of acceptance, forgiveness and second chance. It tells us that sometimes, to emerge a winner, we have to stand up for ourselves. We shouldn't let anyone stamp on us. We have to fight for what we deserve. You have to believe and love yourself. It tells us that it's okay to rely on someone else. No man is an island as they say.


Molly O'Keefe is the RITA Award winning author of over 25 books and novellas. She lives in Toronto, Canada with her husband, two kids and the largest heap of dirty laundry in North America.

a Rafflecopter giveaway
Purchase links for the other books in the series
NEVER BEEN KISSED BUY LINKS (BOOK #2)
WILD CHILD BUY LINKS (BOOK #1)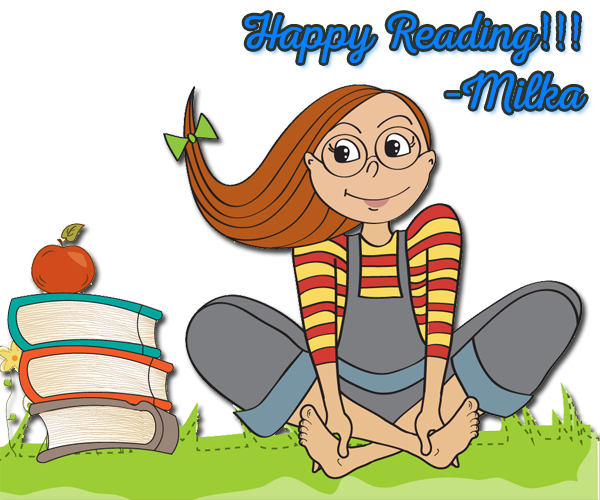 Labels: Blog Tour, Book Review, Give Away, Molly O'Keefe