Jessica Stone has her life in perfect order until her perfectly boring boyfriend Brett puts things in perspective. So when she receives a call to action from her heartbroken best friend Cassie, she ditches her plans for Winter Break in gloomy Olympic Falls and sets off to Mexico for some fun in the sun.
Determined to use her oceanview to prep for her MCATS, she doesn't plan to run into anyone from Olympic State, least of all the cute communications prof she's been crushing on for a year. When he unexpectedly saves the day, the two are thrown together in a distinctly extracurricular activity.
Roman Markson doesn't expect to run into anyone he knows from Olympic Falls while visiting his family in Puerto Vallarta, especially not a former student. Although Jess Stone has a way of catching men's attention, a relationship with her is strictly off-limits. However, the rules feel less strict in Mexico, so they agree to a plan: one week in paradise and nothing more.
But avoiding each other back on campus is harder than they anticipated, especially when they can't stay away from one another. Neither is sure what they have to learn—and lose—before life teaches them a lesson they'll never forget.

This is obviously a continuation to the series of Good Girls Don't, but the story focuses on Jessica Stone and Roman Markson. I enjoyed the first book which features Jills, with an early symptoms of Parkinson's disease and Liam, who found a connection between each other despite the circumstances. And unlike the first book, Jess' and Roman's story is more fun and it has lesser drama.
Jessica Stone is a premed student who doesn't do a thing except focus on her studies and hoping she could ace her MCAT. She has a very naughty obsession over the brainy and the undeniably hot Communications Professor, Roman Markson. When it comes to that Professor, she's willing to take up all his subjects even if it consumes all her time as long as she gets to see him. Jess had been living a pretentious life. She loves to stay in her comfort zone. Not really caring about what's best for her, as long as it's safe. And when her boyfriend, Brett, proposes to her, she suddenly had her life flashback before her. She realized how much she's missing. That she's been with Brett because she was used of having him with her. But she can't risk spending a lifetime with him, knowing that she actually deserves more.
Roman Markson – the Communications professor, who's 4 years Jessica's senior. He was really a brilliant teacher, and just like any younger professor, he can easily be tempted and attracted by his students, especially the brilliant and opinionated Jessica Stone. He can't help but think about her frequently. Of the students he has had, she was the most remarkable.
Cassie </3 = Trevor's credit card + a grand vacation in Puerta Vallarta, Mexico
When Cassie caught her boyfriend enjoying a private workout in his apartment with god-knows-who, she decided to maxed out the emergency credit card Trevor had given her. So she booked a flight to Puerta Villarta, Mexico for their break, complete with accommodation to a very expensive hotel. And because Jessica was running from an ex who doesn't take no for an answer, she decided to go with her.
When they were checking in in the airport, they were surprised to see the hottie prof also boarding the same plane as theirs. Jess' heartbeat may have spiked up a little bit. Isn't that amazing? LOL! A week to fulfill her hunger for Roman even if it's just her eyes that's gonna be full by the end of the vacation.
Jess would be surprised on what's going on in Roman's head. Perhaps, they were thinking the same thing? So after a lot of Moscato, and thanks to Cassie's drunken shenanigans, Roman came on rescue. With the help of the liquid courage, Jess agreed with a week of pleasure with Roman, and what happens in Mexico, stays in Mexico.
Well, not until, feelings got involved. Will they really give in to their heart's desires knowing the possible consequences they might face when they go back to Olympic Falls? Will Roman be brave enough to show just how much he loves Jessica knowing that his job or Jess' medical career might be at stake? How much are they willing to risk?
In totality, it was a feel good book. Lots of passionate scenes, thanks to Roman. This book tells us that we don't have to complicate things. Sometimes the answers to our problems are just around the corner, lingering until we figure it out. We don't have to run away from it. We have to be confident and we shouldn't let the problems get in the way of what and who we love. As long as you're facing it together, it's more than enough.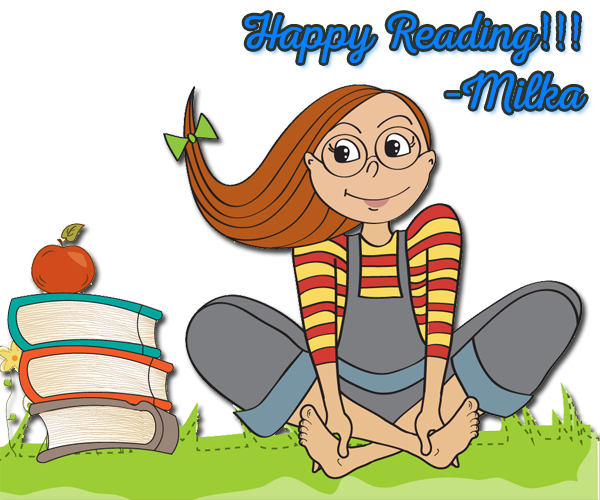 Labels: Blog Tour, Book Review, Gennifer Albin