When Bree Prescott arrives in the sleepy, lakeside town of Pelion, Maine, she hopes against hope that this is the place where she will finally find the peace she so desperately seeks. On her first day there, her life collides with Archer Hale, an isolated man who holds a secret agony of his own. A man no one else sees.
Archer's Voice is the story of a woman chained to the memory of one horrifying night and the man whose love is the key to her freedom. It is the story of a silent man who lives with an excruciating wound and the woman who helps him find his voice. It is the story of suffering, fate, and the transformative power of love.

With all the New Adult novels that get published daily, it's hard to find a story that I can appreciate since the stories are becoming generic. And sometimes, just reading the synopsis will make you predict how the story will turn out in the end. Just when I'm about to try other genres, I stumbled into Archer's Voice once again. A book I have neglected for so long. (That was a big mistake by the way!) It is by far, one of the best New Adult Romance out in the market today.
I have no words to describe how great this book is but these pictures might suffice.
THE PLOT. In some ways, it has a similarity with the other books I've read but it offered something different too. It had the usual characters who have bad past and complicated family issues but what set this apart from the other books is that this book has a heart. The emotions felt by the characters were so real that it also affected me deeply.
THE CHARACTERS.
Archer Hale. He gave life to this book. He was the voice behind the story. Every part of this book would have just been an ordinary setting if not for him. It had been a while since I read a book with a disabled character and I admired the author for bravely writing his character. I had been surrounded by New Adult Romance Novel all those perfect alpha-males that it was such a breath of fresh air to finally read one who may have flaws but managed to catch my breath away. I loved all his imperfections. He was so real – with all his vulnerabilities, insecurities, and worries, he managed to stay fine and survived the cruelties of the world.
Bree Prescott. A woman running from a past she knows she can't hide from and upon coming into a town she never even knew existed, she started to think she might just have found her right footing again. Upon learning the history of the town, she unearthed a past that will surely shake the truth – the truth people knew and believed. She discovered a gem in Archer. She was his sharpener – his game changer.
FATE. DESTINY. SERENDIPITY.
Just when two people carry a lot of weight on their shoulders were about to give up, they found each other. A chance encounter that will change their world forever. Fate has a way of making things work for the better. We may not feel it but it always finds a way. Bree connected to Archer. It was like she felt an invisible force pushing them together. She managed to communicate with him – something that no one has ever tried before.
THE LANGUAGE OF LOVE.
Bree used her sign language skills to talk to Archer. In a way, it helped her to deal with her lost. She may not get over what happened in the past, but at least she finally learned to accept it. As she learned things about Archer, little by little she started to fall for him.
TRUE LOVE
It amazes me how true love can change a person's perception in life – how it makes him/her want to better himself/herself for his/her partner. It may be difficult for Archer to try something outside of his comfort zone, he still did everything, knowing that it will make Bree happier.
I love how Archer's condition didn't affect Bree's love for him. They inspired each other to live happily. To not let their worries cloud their judgment. Bree didn't let Archer's disability become a reason not to give him a chance. She accepted his imperfections. She loved him for being real and that is what true love is. Accepting not only the good but also the bad in someone you love and that whatever happens, they'd still stand by each other's side. Archer was so lucky to have met someone like Bree.
THE ENDING.
Those last few chapters almost did me. LOL!
I so LOOOOVE this book!! A five-star rating is not enough. It is really amazing and I want to emphasize, this book will forever remain in my heart. So if I were you, grab your copies now and I swear, you won't regret it! One of my best reads this year!

"Sometimes an understanding silence was better than a bunch of meaningless words."
"I'm afraid to love you. I'm afraid that you'll leave and that I'll go back to being alone again. Only it will be a hundred times worse because I'll know what I'm missing. I can't…" He sucked in a shaky breath. "I want to be able to love you more than I fear losing you, and I don't know how. Teach me, Bree. Please teach me. Don't let me destroy this."
"I lost my heart to you. And, Bree, in case you're wondering, I don't ever want it back."
"I stand by my logic though. I think love is a concept, and each person has an individual word for what sums it up for them. My word for love is Bree."
"Maybe there was no right or wrong, no black or white, only a thousand shades of grey when it came to pain and what we each held ourselves responsible for."
"...not all great acts of courage are obvious to those looking in from the outside."
"Try to believe that maybe more light shines out of those who have the most cracks."
"I'm here for you. I'm here because of you. I'm here because you saw me, not just with your eyes, but with your heart. I'm here because you wanted to know what I had to say and because you were right...everyone does need friends."
"Bad things don't happen to people because they deserve for them to happen. It just doesn't work that way. It's just… life. And no matter who we are, we have to take the hand we're dealt, crappy though it may be, and try our very best to move forward anyway, to love anyway, to have hope anyway… to have faith that there's a purpose to the journey we're on."
"Loving another person always means opening yourself up for hurt."
"Bad things don't happen to people because they deserve for them to happen. It just doesn't work that way. It's just... life"
"..the loudest words are the ones we live."
"I realized that people's reactions had more to do with them, more to do with who they were, than anything about me."
"You brought the silence, The most beautiful sound I'd ever heard, Because it was where you were. And now you've taken it away. And all the noises, all the sounds in the world, Aren't loud enough to pierce my broken heart. I look up at the stars, endless and forever, and whisper, Come back to me, Come back to me, Come back to me."


Mia Sheridan is a New York Times, USA Today, and Wall Street Journal Bestselling author. Her passion is weaving true love stories about people destined to be together. Mia lives in Cincinnati, Ohio with her husband. They have four children here on earth and one in heaven.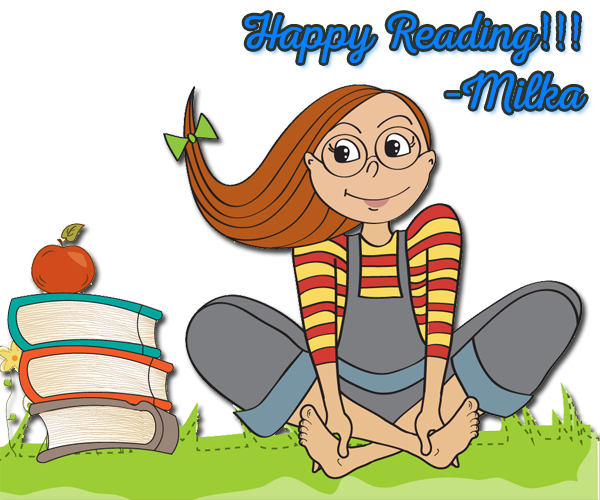 Labels: Book Review, Mia Sheridan