Perfect for readers of Susan Elizabeth Phillips and Rachel Gibson, Molly O'Keefe's second novel in her exciting new series—The Boys of Bishop—features an irresistible romance and unforgettable characters in a page-turning story that delivers equal parts emotion and humor . . . with a little edge to boot.
As the daughter of a wealthy politician, Ashley Montgomery has had enough of her parents' expectations for her future and is going her own way, volunteering to work at a refugee camp in Africa. But her act of charity turns dangerous when she takes a boat trip and is abducted by Somali pirates. Enter Brody Baxter, who was a bodyguard for the Montgomery family ten years ago and doesn't think twice about coming to Ashley's rescue. Handsome and tough, Brody has always done what needed to be done. So he swoops in, saves Ashley, and brings her to a place where she can rest and recuperate without the glare of the press and her demanding family: Brody's small hometown of Bishop, Arkansas. But Ashley soon realizes that she's not the only one in need of healing.
Holed up with Ashley in a tiny apartment over his brother's bar in Bishop, Brody is tempted and torn in ways he never anticipated. Beautiful Ashley, vibrant despite her ordeal, fearless enough to love him beyond his wall of self-punishment, is now determined to save him. But with a little faith and a lot of love, they just may find happiness in each others' arms.

The book started out with Harrison Montgomery, asking the assistance of Brody, in dealing with the pirates who kidnappped Ashley, his sister. And upon seeing each other again, all the feelings Brody and Ashley had hidden in their subconscious will resurface again. Will Brody be man enough to fight for his feelings or will he still be the same Brody who thinks he doesn't deserve the love from other people, because what he had was enough?
To everyone watchinf from outside, Ashley Montgomery has it. Fame, fortune, prestigious family pedigree. Everything is within reach. Maybe, but it's not really as it is. Ashley has always wanted to prove herself - always working herself out, helping the poor, volunteering to the third world countries. But no matter what she does, her work doesn't amount to anything in her mother's standards. She has always been a disappointment. And now that she was kidnapped and her family was paid a handsome ransom, she knew that her mother would add it to her list of mistakes. Now that she's finally learning that she doesn't have to prove herself to her mother, it's time she grew a backbone and standup for herself and not be bullied around by her mother, making her doubt her self-esteem.
Brody is of a Filipino and African decent. He was orphaned and was adopted by a white family. He grew up believing that he cannot ask for more because he already has what he needs. He shouldn't be too greedy. And somehow, his twisted mind believed it and until he grew up and somehow understood that it's okay to want something. I'm sympathetic towards him because he has a lot on his plate, growing up. He was forced to rely on his own. He was so lost that it was almost impossible to bring him back to what he was once. He was regarded as the cold, unsmiling bodyguard who doesn't have a care in the world. But deep inside, he was still a little boy desperate for attention from his dad. He was still a clueless soul who was deprived of emotions. He is so vulnerable and hides behind the feeling of indifference. All his emotions were bottled up inside and he doens't have a clue as to what to do with it. And what hurts is that he believed he doesn't deserve the love.
Ashley and Brody go way back. He was once one of their bodyguards but because of Ashley, he decided to just pack up and leave. After all those years, Ashley still has feelings for him and sadly, it's stronger that what she felt before.
As Brody learns to let go of his feelings, he realized that it feels good to express what he truly feels. That he can do more for his life. That he can finally love Ashley.
Never Been Kissed was a bittersweet romance and love- not only between Brody and Ashley but between Brody and his family. It's a story of love. That even if you push it too many times, if it's meant to be, it will still happen. This story prove that no man is an island. No matter how strong and independent we are, we still need our fellow humans. We will still crave for human interaction. And Ashley has to be admired for not giving up on Brody.

Sometimes friendship was like that - immediate and sticky.
I'll find you. I will always find you. I am yours, Ashley. My family, my home, my body, my heart - all of it, everything I am, is yours.

Molly O'Keefe is the RITA Award winning author of over 25 books and novellas. She lives in Toronto, Canada with her husband, two kids and the largest heap of dirty laundry in North America.

WILD CHILD, the first installment in the Boys of Bishop series, is available now.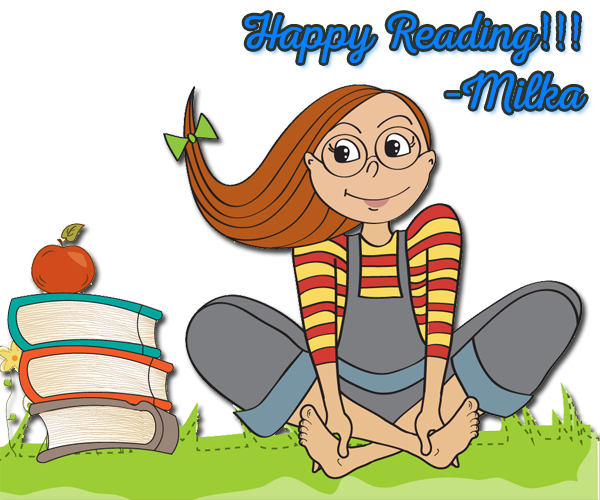 Labels: Blog Tour, Book Review, Give Away, InkSlinger PR, Molly O'Keefe