Title: Burning Desire(Condemned Angels MC #1)
Author: Heather Leigh
Genre: Biker/MC Romance

Jeremy Moretti and Chase DeLuca have grown up together and into different MCs. Their lives were promised and destined to the Condemned Angels and Hell's Rebels. As they grew, so did Chase's feelings for Jeremy's younger sister, Roxanne.

Stemming from separate clubs, they have all the stakes against them. Michael Moretti, President of the Condemned Angels has forewarned Chase to stay away from his daughter.There is too much at risk and clubs stick to their own. No mixing whatsoever.

The years apart have done them good, however, Roxanne has finished school and is back home, and back in Chase's life. However, she isn't alone. Roxanne is dating the Treasurer of her father's club.

Things start to go wrong as their secret feelings grow stronger for one another. Will Chase fight for what has always been his, or will the MC stand in his way?

You and that boy are to stay away from each other, do you hear me? If he's with Jeremy, you walk away. I don't ever want to have this discussion with you again. He's no good for you and this club. Do you understand me?
Chase De Luca and Jeremy Moretti had been best friends since they kids. Although Chase or Hunter as they call him is a member of the Hell's Rebels and Jeremy is from the Condemned Angels, their friendship still worked out. But when Roxanne "Roxy", Jeremy's younger sister, started to growing up, things got a little messed up. And although Chase would love to have a little taste of the forbidden fruit, he can't just indulge himself, knowing the rules when it comes to Motorcycle Clubs. His conversation with her father always come to his mind. So against his will, he distanced himself from her to avoid more the danger of burning the bridge between the two MCs. But then when Roxy started dating the future leader of Condemned Angels, he saw red and decided to just get the forbidden fruit for himself no matter what the consequences are.
This book has HOTNESS and MALE MACHISMO written all over it. Who would deny themselves a hot piece of ass who rides a hot motorcycle right?
Though I cannot say that I really liked this book. For the lack of a better explanation, I'll just say that I did not really connect with the characters or with the theme of this book. The characters are too much hot headed and too violent for my taste.
On the other hand, I think I liked how Chase fought for his feelings for Roxy. Even though there are so many people who are against their relationship, he still continued to pursue her and even got the approval of her father. I liked how he played the hero to protect her.
Although I cannot say the same for Roxy. I don't know why but I really don't like her character. She seems so spoiled and so bratty but she can't stand up for herself. I don't like how she can turn hot then cold towards Chase. She's so moody, and while for other character, that might be amusing, in her case it wasn't. It really annoyed me.
Then there's the equally hot-tempered Jeremy. Hmm. Even though he's one of the most feared men in their group, he's not really that comfortable telling his feelings for a certain woman he has been harboring feelings for God knows how long now. And instead of getting under her good grace, he keeps on pestering her.
The story just got interesting towards the last few chapters of the book when that bastard, Jake, revealed his true colors. I cannot say I sympathize with him because what he did was really foul. But then I really don't think violence will be solved with another violence.
I would have given this a four if only the author has decided to end Hunter and Roxy's story in this book. Urgh. I hate cliffhangers. I was actually blindsided by this one because I thought it was a stand-alone novel.
Buy The Book

Deciding to write books was something I had contemplated for a while. A co-worker of mine had gotten me started me on the 50 Shades Trilogy. I had quickly became absorbed! Reading contemporary romance had become a part of me. Little did I know that my daughter was a product of the "50 Shades Baby Boom"! I remember going to my doctor's appointment to find out that we were off to labor and delivery- and I didn't download any new books to my kindle! Talk about bummed out! However, I made up for that when I was home for my maternity leave. I believe we read 40+ books while I was home. I am a full time new mom, and wife. Yes, I do work full time, I am currently doing multiple things, bouncing back after baby, weight watchers, exercising, training for a 5k, reading and writing. So far, I have really enjoyed writing as a hobby. My work book club, "HE" had consumed us (and by us, I mean 2). We were critics of the stories and characters. I then thought to myself, "hmm, I bet I could write stories just like this, and have them turn out like I'd want them to." Well, joking turned into thinking. Thinking turned into brainstorming. Brainstorming lead to opening a word document and letting my mind explore. Growing up I had written short stories with friends, and as extra credit for school. This is probably where it all started... I had turned in one of my short stories without re-reading, or editing it completely. I had my paper returned to me saying the "content was inappropriate." Apparently contemporary romance was frowned upon in English class! Oops! So maybe I was destined to become a writer. I thought to myself that I want to live in this world and make a difference and have a part of me in history after I leave. This is me staying forever young. Here I will post my journey, it's a learning experience for me, so please bear with me. If you have any questions, comments, concerns, recommendations- I welcome them all. Enjoy :)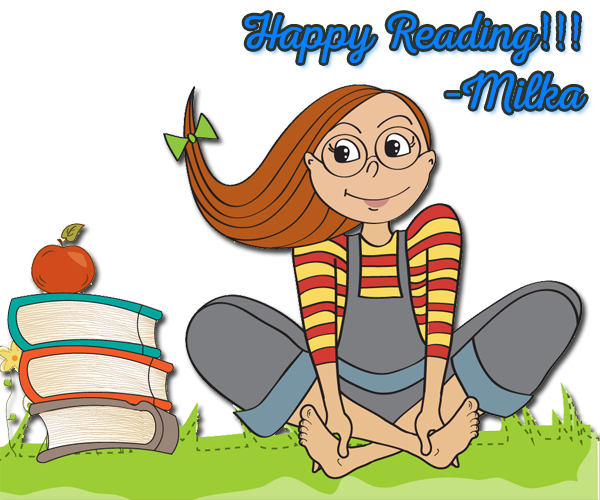 Labels: ARC, Blog Tour, Book Review, Heather Leigh