Title: The Selection
Author:
Kiera Cass
Series:
The Selection #1
Publication Date:
April 24th 2012
Publisher:
HarperTeen
ISBN: 0062059939
ISBN13: 9780062059932

For thirty-five girls, the Selection is the chance of a lifetime. The opportunity to escape the life laid out for them since birth. To be swept up in a world of glittering gowns and priceless jewels. To live in a palace and compete for the heart of gorgeous Prince Maxon.
But for America Singer, being Selected is a nightmare. It means turning her back on her secret love with Aspen, who is a caste below her. Leaving her home to enter a fierce competition for a crown she doesn't want. Living in a palace that is constantly threatened by violent rebel attacks.
Then America meets Prince Maxon. Gradually, she starts to question all the plans she's made for herself—and realizes that the life she's always dreamed of may not compare to a future she never imagined.

This book is by far one of the most enticing books I've read so far. It kept me on my chair all day long. I was not even aware that the story is coming close to its ending until I saw the percentage left on my phone.
I have read some reviews about "The Selection" before, and I remember someone wishing for this series to be adapted into a movie. I can't help but agree. All those gushing I've read about Prince Maxton or Aspen is definitely agreeable. LOL!
I know this is categorized under Dystopian but believe me when I say, this was by far the least stressful Dystopian Novel in the market. I haven't felt the sorrow or the grief I've previously felt while reading Divergent, or Delirium, or Hunger Games. This one just made me swoon, felt giddy, sigh all the time, and happy as well.
The plot was really unique. I have a soft spot for fairytales and reading The Selection felt like rereading Cinderella. This is like an elegant version of The Bachelor. Part of me thinks that this book represents an environment that really exists in real life, and maybe even mocking the monarchy type of government. Well, for starters, the setting was in America but this was after all the chaos that occurred. So imagine a less glamorous America called Illea. It has caste system and they use numbers to identify their social status in the society. For you to get the general idea, I included some professions within the system and this was from Kiera Cass' website.
Ones: Royalty, clergy

Twos: All celebrities such as MTV-type musicians, professional athletes, actors, models; politicians as well as all officers in any policing, military, firefighting, or guarding position which are assigned by draft.

Threes: Educators of any kind, philosophers, inventors, writers, scientists of any kind, doctors, veterinarians, dentists, architects, librarians, all engineers, therapists or psychologist, film directors, music producers, lawyers.

Fours: Farm owners, jewelers, real estate agents, insurance brokers, head chefs, project managers for construction, property/business owners for things like restaurants, shops, and hotels.

Fives: Classically trained musicians and singers, all artists, live theatre actors, dancers, circus performers of any kind.

Sixes: Secretaries, wait staff, housekeepers, seamstresses, store clerks, cooks, drivers.

Sevens: Gardeners, construction workers, farm hands, gutter or pool cleaners, almost all outdoor workers.

Eights: Mentally or physically unwell (particularly if there is no one to care for them), addicts, runaways, homeless.
The recent census has confirmed that a single woman between the ages of sixteen and twenty currently resides in your home. We would like to make you aware of an upcoming opportunity to honor the great nation of Illéa.

Our beloved prince, Maxon Schreave, is coming of age this month. As he ventures into this new part of his life, he hopes to move forward with a partner, to marry a true Daughter of Illéa. If your eligible daughter, sister, or charge is interested in possibly becoming the bride of Prince Maxon and the adored princess of Illéa, please fill out the enclosed form and return it to your local Province Services Office. One woman from each province will be drawn at random to meet the prince.

Participants will be housed at the lovely Illéa Palace in Angeles for the duration of their stay. The families of each participant will be generously compensated for their service to the royal family.
The title. So obviously, it's titled The Selection. If you haven't figured it out yet, The Selection is the process where in the Crowned Prince will chose his wife among the 35 ladies that are to be selected by the Palace. Each household who have daughters aged 16-20 are sent a letter informing that they were to send an application to the Palace. This is not mandatory and only those who want to join will send their applications together with their pictures. The 35 ladies will be announced via live telecast. All the ladies will be transferred to the Palace where they will interact with the Prince, join TV guesting and be up for scrutiny by all the people because The Selection is televised all throughout the country. The bonus is that, their status will be move to Three no matter what the result of the contest will be, and furthermore, their families will receive a compensation. They will be slowly trimmed down until such time that only six are left (The Elite), and then they will be trimmed down again until The One is chosen.
The Casts
America Singer
–she has "brilliant red hair, like honey and roses and the sun all together" and blue eyes "like the morning sky." She's obviously one of the contenders for the title of The One and is so opposed to joining the contest if not for the deal she'd had with her boyfriend(?) and her mother. So against her will, she filled up the application form and gave her best smile(because she found out that her boyfriend is about to propose to her) when her picture was taken. She is a Five and works as a singer. She also plays different musical instruments, but her favorite is playing her violin. She's naturally beautiful but what makes her stand out is her staying true to herself, and not having a care in the world if people likes her or not. Her mouth doesn't have brake and speaks her mind. She's one tactless gal and is really funny too. She's as stubborn as her mom, and she always defends people who are mistreated. She's a caring person too, and doesn't care which caste system someone belongs to.
"It was over, and I knew that. But you don't love someone for almost two years and then turn it off overnight..."
Her relationship between Aspen and Prince Maxon is ultimately different. She have known Aspen since childhood. Singer family was sort of a patron of the Leger family since they sometimes do work for them. They had been secretly dating each other for two years because of the law. Aspen's a Six by the way, and in their world, people looked down on anyone who marries below his/her caste status. So yeah, he was the one who broke America's heart. In a way, I was thankful that he broke up with her. He's got so much responsibility and it would be a problem if ever he ends up with her, and well, that's aside from his life-sized ego.
Her relationship with Prince Maxon was built from friendship. It has a deep-rooted foundation. And because she's the last girl to follow the rules, she admitted the fact that she was more interested in the food served than with Prince Maxon, which amused the latter. I guess that's one of her attitudes that made him become attracted to her. She doesn't care about his status, so in a way, she was the most real among the participants.
Prince Maxon Calix Schreave is the crowned prince and is in the process of choosing his wife. Maxon has short honey-blond hair and chocolate brown eyes. Because of being a One, America thought he's a stuck up and a shallow guy, who doesn't have a care about his people but only with his appearance. However, upon meeting him, she discovered that he was actually very kind and a gentleman. The two eventually became friends, but little by little, he fell for her.
I really think, America is in denial over her feelings for Prince Maxon. She's just overclouded by her infatuation towards Aspen. Take for example, her statement to Gavril Fadaye when asked about the Prince.
"Maxon Schreave is the epitome of all things good. He is going to be a phenomenal king. He lets girls who are supposed to be wearing dresses wear jeans and doesn't get mad when someone who doesn't know him clearly mislabels him... Whoever he marries will be a lucky girl. And whatever happens to me, I will be honored to be his subject."
And though she wanted to be the one to help the Prince figure out whom to choose, I know that she's also slowly falling for the prince.
"...I hope you find someone you can't live without. I really do. And I hope you never have to know what it's like to have to try and live without them."
But then, I think it would be unfair to the Prince to just wait for America, knowing that what she feels toward him is still undecided. So yeah, hard as it may seem, I think, him giving a chance to deepen his feelings toward the other girls is just fair.
One of the lessons this book teaches, is that if you really love someone, hold on and never let go. Don't let your pride or your ego eat the best of you. Aspen should have known that the moment he let America go, he risked his chance for a lifetime with her. So I especially loved the scene when he accused her of choosing Maxon over him.
"No, I'm not choosing him or you. I'm choosing me."
My girl power instinct got excited of course. Us women, should think of ourselves first. As much as we love the warmth, love, and care, given to us by the men, we have to love ourselves first because we cannot completely love men if we cannot even give importance to ourselves.


I think all the girls and Prince Maxon should watch out for Celeste. She's like the evil stepsister in Cinderella. I swear, you'd really hate this venomous bitch too. She can easily manipulate the people around her. But she does have a flair for the drama, so can definitely act. She hides behind those charming smiles that would mesmerize you if you don't know her at all.




And of course there's Marlee, whom I think has a secret that might put her into danger. Is she a spy? Does she know a secret that can endanger the Palace? She is America's bestfriend among the participants. Hmm. I'd have to read the next book to learn about it.




And to end this rambling, I really want to extend a request which I think almost all the other fanatics who've read this book. Please, please, please, adopt this into a movie series or something! I'd love to see all those dresses, the glamorousness, and those royalties on screen! I'm so excited to read the next book!

"True love is usually the most inconvenient kind."
"I hope you find someone you can't live without.I really do. And I hope you never have to know what it's like to have to try and live without them."
"No, I'm not choosing him or you. I'm choosing me."
"If you don't want me to be in love with you, you're going to have to stop looking so lovely. First thing tomorrow I'm having your maids sew some potato sacks together for you."
"You get confused by crying women, I get confused by walks with princes."
Maxon lowered his lips to mine and gave me the faintest whisper of a kiss. Something about the tentativeness of it made me feel beautiful. Without a word, I could understand how excited he was to have this moment, but then afraid at the same time. And deeper than any of that, I sensed that he adored me. So this is what it felt like to be a lady."
"It's always the fear of looking stupid that stops you from being awesome."
"What do you think my chances might be of finding a soul mate in the group of you? I'll be lucky if I can just find someone who'll be able to stand me for the rest of our lives. What if I've already sent her home because I was relying on some sort of spark I didn't feel? What if she's waiting to leave me at the first sign of adversity? What if I don't find anyone at all? What do I do then, America?"
"I'm not so stupid as to believe that you've completely forgotten about your former boyfriend. I know you think there are others here more suited for me and this life, and I wouldn't want you to rush into trying to be happy with any of this. I just... I just want to know if it's possible..."
"But you should know the love can wear away under the stress of being married. Someone you think you love now, you might start to hate when he couldn't take care of your children, it'd be even worse. Love doesn't always survive under those circumstances."
"You deserved to be loved. And I hope you get to marry for love and not a number."
"If your life is as upside down as you say it is, then she has to be here somewhere. In my experience, true love is usually the most inconvenient kind." "It was over, and I knew that. But you don't love someone for almost two years and then turn it off overnight..."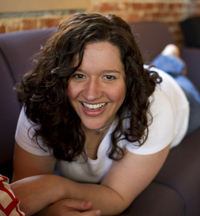 100 Things She Loves:
Being married. Cake. The smell of Autumn. Motherhood. Books. Elephants. Back rubs. On demand movies. Actually going out to movies. Faith. Cinnamon rolls. My family. Butterflies. When my kitchen is clean. Crayons. Pink. Tote bags. Dancing. Organizing via color coordination. That my wedding dress was tea length, not floor. Baking. My house. Writing utensils. Paper. India. The sound of water. Making videos. Buttons. The word Episcopalian. Making people laugh. Layering clothes. British accents. Pinterest. Animation. Fireworks. The smell of the Ocean. My wedding rings. Aprons. Reasons to get dressed up. Sex. Pop music. Stars. Taking walks. Daydreaming. Stickers. School Spirit. My friends. Living in a small town. Japan. Singing. Painting my toenails. Pranks/ practical jokes. Painting. Stretch canvas. Costumes. Dipping my fingers in melted wax. Style. Soda. Spending an hour typing at a coffee shop. Musicals. Back to school season. Mopeds. Good hair days. Naps. Not walking up but looking at a beautiful staircase. Driving alone. My ankles. Playlists. Spending entire days in pajamas. Holidays. Telling stories. Spontaneity. Theme parks. Bookshelves. The word copacetic. Boxes. Empty journals. Surprises. Doing things in groups. Doing things alone. Getting real mail. Decorating. Small forks. A good hug. Gift cards. New Years Goals. Going out to dinner. When someone else remembers some great story about me/us that I've forgotten. Toy stores. Fireplaces. Breakfast foods. Journaling. Crying for a good reason. Doorbells. Pointless adventures. Voting. My birthday. Reasons to make wishes. Recycling.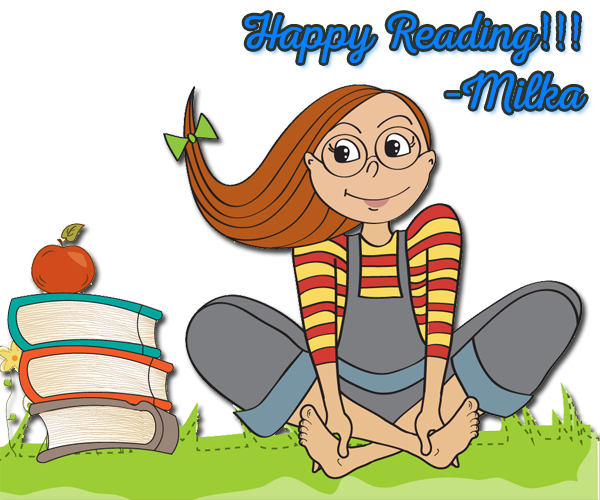 Labels: Book Review, Kiera Cass