Title: If I Stay
Author: Gayle Forman
Series: If I Stay #1
Publication Date:
January 1st 2009
Publisher: Speak
Format: Trade Paperback, 262 pages
ISBN: 014241543X
ISBN13: 9780142415436
Literary Awards:
An ALA/YALSA Quick Pick for Reluctant Young Adult Readers (2010),South Carolina Book Award Nominee for Young Adult Book Award (2011), Pennsylvania Young Readers' Choice Award Nominee (2011),ALA Teens' Top Ten (2010), Milwaukee County Teen Book Award Nominee (2010)
Florida Teens Read Nominee (2010), Delaware Blue Hen Award (2011), Abraham Lincoln Award Nominee (2012), NAIBA Book of the Year for Children's Literature (2009), Goodreads Choice Nominee for Young Adult Fiction (2009)

Just listen, Adam says with a voice that sounds like shrapnel.
I open my eyes wide now.
I sit up as much as I can.
And I listen.
Stay, he says.
Choices. Seventeen-year-old Mia is faced with some tough ones: Stay true to her first love—music—even if it means losing her boyfriend and leaving her family and friends behind?
Then one February morning Mia goes for a drive with her family, and in an instant, everything changes. Suddenly, all the choices are gone, except one. And it's the only one that matters.
If I Stay
is a heartachingly beautiful book about the power of love, the true meaning of family, and the choices we all make.

Since this book was adapted into a movie and is going to be shown this year, I have decided to have a throwback read. So yes, I have decided to read If I Stay, so I'm typing this review because it would be a shame if I don't share it with you guys.
If I Stay will always have a special place in my heart and will always belong on my favorite books.
Well, what is this?
What am I coming to?
And beyond that, what am I gonna do?
Now there's blankness
Where once your eyes held the light
But that was so long ago
That was last night

Well, what was that?
What's that sound I hear?
It's just my lifetime
It's whistling past my ear
And when I look back
Everything seems smaller than life
The way it's been for so long
Since last night

Now I'm leaving
Any moment I'll be gone
I think you'll notice
I think you'll wonder what went wrong
I'm not choosing
But I'm running out of fight
And this was decided so long ago
It was last night
Thought it may not have appeared until about ¾ of this book, the lyrics of the song matched the mood of the story. Without meaning to, it exactly pictured Mia's dilemma. She was at crossroads. She doesn't know which to pick. She doesn't know where to go. She doesn't know if she still has the power to fight. Would she just run away and be with her family? Or would she chose the road to live and be with Adam and her other remaining friends and family?
Life might take you down different roads. But you get to decide which one to take.
That is such a dilemma I don't want to be put on. I would rather be robbed off the opportunity to choose and let them decide than putting that much weight on my shoulder, if that kind of tragedy happened to me.
It is evident that Mia is the star in this book, opposite her boyfriend, Adam. She is a Cellist who has the talent that will rival the acclaimed cellists in America and she is on her way to becoming a Juilliard student. She has the coolest family and the most gorgeous boyfriend, who plays the guitar in a band that will likely hit the stardom anytime soon. It is obvious that they were bound by their love of music even before they met.
Their tastes were completely opposites but they managed to complement each other. Her world is so perfect until a tragedy took away her family and will also possibly take her life should she choose to give it up.
Due to severe head injury she got from the accident, Mia was in a Glasgow Coma and no one has any idea if she might wake up or just plainly give up. Although in this book, it was in Mia's point of view. She's in the in-between state and is in the process of deciding which way to go.
We are like Humpty Dumpty and all these king's horses and all these king's men cannot put us back together again.
I really feel her devastation as she says the line above. If it was me, it would be really hard to accept the fact that I don't have the familiar faces to see if I decide to wake up.
In books and movies, the stories always end when the two people finally have their romantic kiss. The happily-ever-after part is just assumed.
Flashbacks are a major part of this book. It will have snippets of her moments with her loved ones, her dad, mom, Teddy, and Adam. And from each of this moments, comes the reflection on the lessons imparted by these important people in her life. But most of all, it will take back the readers in her most memorable moments with Adam. It will show us that there is no guaranteed happily-ever-after for every couple that risks entering into a relationship. There's no insta-love because falling in love is a process. It tells us that to find peace and harmony in a relationship, there must be communication. It takes time for the relationship to grow and dig its roots into the hearts of the couple involve. It takes time for it to be tenured. There will always be problems along the way but if you truly value whatever you've built together, you'll always be each other's choice.
All relationships are tough. Just like with music, sometimes you have harmony and other times you have cacophony.
My favorite scene in this book happened in the last few chapters of this book. I think I knew that Mia was really planning to give up the fight. Her grandpa and Kim, her bestfriend freed her from being guilty over leaving them. But then, Adam was not really ready to give her up. His speech, was one of the most heartbreaking lines, I've read so far. It goes like this.
"Stay. There's no word for what happened to you. There's no good side of it. But there is something to live for. And I'm not talking about me. It's just…I don't know. Maybe, I'm talking shit. I know I'm in shock. I know I haven't digested what happened to your parents, to Teddy….

"All I can think about is how fucked up it would be for your life to end here, now. I mean, I know that your life is fucked up no matter what now, forever. And I'm not dumb enough to think that I can undo that, that anyone can. But I can't wrap my mind around the notion of you not getting old, having kids, going to Juillard, getting to play that cello in front of a huge audience, so that they can get the child the way I do every time I see you pick up your bow, every time I see you smile at me. "

"If you stay, I'll do whatever you want. I'll quit the band, go with you to New York. But if you need me to go away, I'll do that, too. I was talking to Liz and she said maybe coming back to your old life would just be too painful, that maybe it'd be easier for you to erase us. And that would suck, but I'd do it. I can lose you like that if I don't lose you today. I'll let you go. If you stay."
And I know that deep inside, she was also not ready to give him up. What would be her decision? Will she stay? Or will she just give up? It's up for to find out on the next installment, Where She Went.
Remembering Adam would be like losing him all over again, and I'm not sure if I can bear that on top of everything else.
If I Stay gives emphasis on the theme: sacrifice and choice. Is making a choice you do not want, considered a sacrifice? How far will you go to prove your love for a person? Are you willing to sacrifice on a choice just to let your partner become happy? Or are you willing to let him sacrifice something, even if it will change the personality of your partner, just for the sake of your happiness?

"Sometimes you make choices in life and sometimes choices make you."
"I realize now that dying is easy. Living is hard."
"And that's just it, isn't it? That's how we manage to survive the loss. Because love, it never dies, it never goes away, it never fades, so long as you hang on to it."
"Don't be scared...Women can handle the worst kind of pain. You'll find out one day."
"But I'd understand if you chose love, Adam love, over music love. Either way you win. And either way you lose. What can I tell you? Love's a bitch."
"People believe what they want to believe."
"You can have your wishes, your plans, but at the end of the day, it's out of your control."
"All relationships are tough. Just like with music, sometimes you have harmony and other times you have cacophony."
"Life might take you down different roads. But you get to decide which one to take."


My name is Gayle Forman and I love to write young-adult novels. Because I do. So thank you for reading them. Because without you, it'd just be me. And the voices in my head.

Gayle Forman is an award-winning author and journalist whose articles have appeared in such publications as Jane, Seventeen, Glamour, Elle, and The New York Times Magazine, to name just a few. She lives in New York City with her husband and daughter.


Watch out for If I Stay the Movie. Watch the trailer here.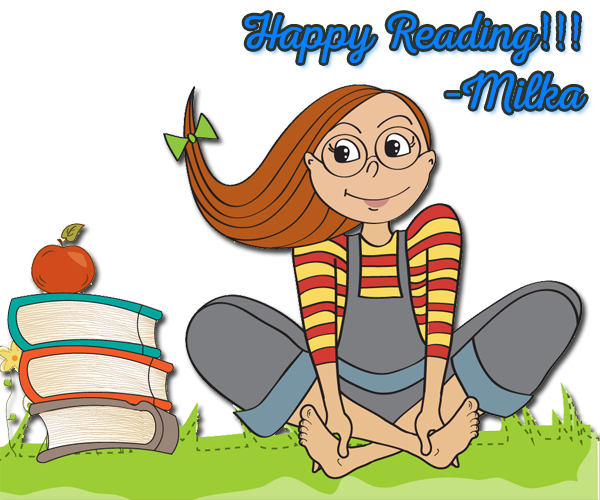 Labels: Book Review, Gayle Forman