Title: Attachments
Author: Rainbow Rowell
ISBN-13: 9780452297548
Publisher: Penguin Group (USA)
Publication Date: 3/27/2012
Rating:

Purchase Links: Amazon | Barnes & Noble
"Hi, I'm the guy who reads your e-mail, and also, I love you . . . "
From the award-winning author of Eleanor & Park and Fangirl comes a hilarious and heartfelt novel about love in the workplace.
Beth Fremont and Jennifer Scribner-Snyder know that somebody is monitoring their work e-mail. (Everybody in the newsroom knows. It's company policy.) But they can't quite bring themselves to take it seriously. They go on sending each other endless and endlessly hilarious e-mails, discussing every aspect of their personal lives.
Meanwhile, Lincoln O'Neill can't believe this is his job now- reading other people's e-mail. When he applied to be "internet security officer," he pictured himself building firewalls and crushing hackers- not writing up a report every time a sports reporter forwards a dirty joke.
When Lincoln comes across Beth's and Jennifer's messages, he knows he should turn them in. But he can't help being entertained-and captivated-by their stories.
By the time Lincoln realizes he's falling for Beth, it's way too late to introduce himself.
What would he say . . .?
There's been a rave lately regarding Rainbow Rowell's books and of course, as a bookworm, I decided to take a peak on one of her books. I tried Attachments, and the moment I read the first paragraph, I was already a goner. LOL!

I liked this book because:
1. The email correspondence between Beth and Jennifer really amuses me. They are both funny and I can actually relate with them because that's just the way I talk and chat with my friends too. I love how they seem to have unlimited topics to discuss over the email. Their topics are really interesting. They talk about anything under the sun, but most of all, I love how they give pieces of advice towards each other when they're about to get depressed over their own problems. I like how they share their stories towards one another and how these stories seem to inspire them when they're feeling down.
2. Of course, there's Lincoln. The mighty and swoony Lincoln. *Sigh* He's the swooniest book boyfriend I've met this year. I wish I could go inside the book and just grab and marry him right away. Oh Lord, the things that come out of his mouth. Urgh. Pure heaven. He just knows the right things to say at every situation. He's a romantic closet. He loves deeply. He loves learning and best of all, he's a geek. Just read some of his dialogues so you may understand the things I can't explain.
"It's like buying shirts, Lincoln. When you go shopping for shirts, you don't buy the first shirt you try on. Even if you like it. You keep looking, you keep trying things on. You make sure you find the shirt that fits you best." "But Mom, what if the first shirt is the best shirt? And what if it's gone by the time I'm done shopping? What if I never find a shirt like that again?"
***
"Then, what would it be like?" "It would be less," he said. "Less?" He looked over at her, just for a second, sitting sideways in her bucket seat, and squeezed the steering wheel. "It would have to be. I already love you so much. I already feel like something in my chest is going to pop when I see you. I couldn't love anyone more than I do you, it would kill me. And I couldn't love anyone less because it would always feel like less. Even if I loved some other girl, that's all I would ever think about, the difference between loving her and loving you."
***
"I'd know you in the dark," he said. "From a thousand miles away. There's nothing you could become that I haven't already fallen in love with."
3. And of course, there's Mitch. Jennifer's husband. He's such a sweetie and he's really the best husband for Jen. Between Jen and Beth, I can most definitely see myself in Jennifer. I'm not exactly a person who speaks her mind and I cannot see myself falling so head-over-heels in love with someone so I hope I can find my own Mitch, because he's definitely whom I need. I'd love to meet someone who loves me more than I love him.
"I mean, I was definitely head over heels. But, if anything, he was more caught up than I was, which is probably why we're still together. I needed Mitch to wear his heart on his sleeve. I was so insecure, I needed him to bang down my door and fill my room with flowers."
4. I love their love story. Yes, others may find it weird or creepy but still, I find it cute. I think there's nothing wrong with their story because Beth has always found Lincoln cute. Though, Lincoln reading their messages is kind of a problem since Lincoln knows more about Beth than Beth knows about him. And I guess, long before he knew that they were talking about him, he was already in love with her.
5. I love the ending by the way. I can feel the love emanating from the couple. I hope I can find mine soon.
Attachments is love love love! Yes, it'll make you feel giddy and you'd want to fall in love all over again. It'll make you remember all those times you felt those things. It's so funny and romantic and it'll make you wish you have your own Lincoln by your side while reading the book. Yeah, yeah. I see so many hearts. LOL! Just read it guys. You'll know what I mean.
Love. Purpose. Those are the things that you can't plan for. Those are the things that just happen. And what if they don't happen? Do you spend your whole life pining for them? Waiting to be happy?
"Those who can't do, teach, and those who can't teach, criticize."
"These things end," she said. "They always end. Nobody marries their first love. First love is just that. First. It's implied that something else will follow."
Every woman wants a man who'll fall in love with her soul as well as her body.
"It's still romantic," Christine said, "falling in love with someone for who she is and what she says and what she believes in.
"Not all those who wander are lost."
Rainbow Rowell writes books. Sometimes she writes about adults (ATTACHMENTS and LANDLINE). Sometimes she writes about teenagers (ELEANOR & PARK and FANGIRL). But she always writes about people who talk a lot. And people who feel like they're screwing up. And people who fall in love.

When she's not writing, Rainbow is reading comic books, planning Disney World trips and arguing about things that don't really matter in the big scheme of things.
She lives in Nebraska with her husband and two sons.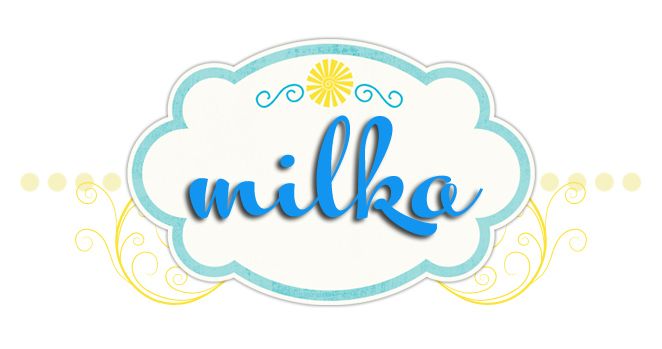 Labels: Book Review, Rainbow Rowell