Title: Present Perfect
Author: Alison G. Bailey
Series: Perfect #1
Publication date: August 1st 2013
Genres: New Adult, Romance

Amanda Kelly spent her entire life trying to control every aspect of it, while striving for perfection. Her obsession with being perfect, along with her feelings of worthlessness, consumed her. The one thing she thought was perfect in her life was the bond she shared with her best friend, Noah.
Everything was going according to her life plan until she woke up one day and realized she had fallen in love with him. The one thing she couldn't control was the affect he had on her. Noah had the power to give her one hundred lifetimes of happiness, which also gave him the power to completely devastate her. He was the one thing in her life that was perfect, but she couldn't allow herself to have him.
Her life begins to unravel. Events take over and force her to let go of her dreams and desires. She needs to realize that a person cannot control the events in their life, only their reaction to them...but will it be too late for her to save her relationship with her best friend?
There's a lot of rave about this book but then it's quite disappointing when I read a book with high expectations that it fails to affect me in the end. But then, when I read this one, I was annoyed with myself for not reading this the moment I had it in my Kindle. Man, it was absolutely good!
My parents have never told me I wasn't perfect. They just never told me I was.
This is in Amanda Kelly's POV. Amanda grew up behind the shadow of her older sister. Before she was even born, Emily had everyone wrapped around her finger. Emily was not only beautiful, she's also a basketball player and she also has excellent academic skills. It would have been easier to hate her if she's a bad sister. Amanda, on the other hand, was always the second best. At home, she wouldn't get a compliment without Emily being noticed first. Her parents may not have told in her face that she wasn't perfect, but they also never said that she was either.
For me though, she's just perfect the way she was. She may not excel but she surely gives a good fight in anything that she does. She's funny and she doesn't give a damn about people who always compare her to her sister. She has her own personality and she's unique in her own way. Honestly, I appreciate people who may not be that intellectually gifted but always gave their best efforts in everything. It just goes to show that they worked hard to achieve what they want. If there was one thing she surely knows that Emily doesn't have, it's Noah Stewart – her best friend since birth.
Noah and Amanda were born on the same day and year. Since they were babies, they have this special bond that no one could get. They did all their firsts together – first teeth, smile, and words. They started crawling at the same time and took their first step together. Noah was the perfect best friend and I guess he's one of the best book boyfriends I've met this year.
Their weird relationship…
Things changed when they became teenagers. They started to feel these unusual feelings toward each other. Problem was that Amanda doesn't want to lose their friendship so she ignored the way her heart felt. Throughout the years, they've gone through number of relationships, both of them not really investing much feeling to their partners. It vexes me that Amanda was so afraid to acknowledge her feelings toward Noah but got angry every time she saw him with someone else. That's unfair and it really hurts Noah. What they have was special and for someone to consider not acting on it was just shameful. It's once in a blue moon that you find your equal and it's so sad when you just threw it all away.
But just as Amanda finally found her passion in writing, and is being noticed for her hard-earned high academic grades, the unpredictability of life hits her with a face full of gravel. She was diagnosed of osteosarcoma, which was a very aggressive form of bone cancer. Though she's lucky enough to have her knight in plastic armor to help her through her suffering.
The moment when she was about to undergo surgery so that her leg will be cut, was one of the most heartbreaking scenes in this book. It got me bawling a second. There's a passage in this book that just made me sad.
"I straightened my leg back out, rubbed it with some strawberry scented body lotion, dressed it up in my cute red patent leather heels, and took a few pictures of it with my phone. My leg was getting the royal treatment on its last night. After all, it had been with the present company almost twenty years and had served me well. Giving it a proper sendoff was the right thing to do."
Present Perfect is totally a must read. It's an account that wants to convey to the readers that we only have the present so we must make the most of it. As Dalton said, "You can't do anything about the past. The past doesn't exist anymore. All we have is the present. The present's perfect, because we're breathing, moving, laughing, crying, and are surprised when we finally meet someone we connect with. Stop living in the past and wasting your present." We have to stop thinking about the future and don't let your past affect your perception in life and instead live in the present. Dalton is God's gift to Amanda. He may have not lived for his future, but he surely inspired one person to continue living her life and not give it up.
Present Perfect is a bittersweet story meant to be read by the romantics and the cynics alike. It is a proof that as long as w live and fight for what we have, it's going to work out in the end. Not every love story end up heartbreakingly. You have to believe and push for it to work out.
P.S. I love the letters Amanda wrote. It was heartfelt and her Halle is a very very lucky girl. Those normal entries at the start of each chapter were brilliant.

We're led to believe that love is complicated. It's not the love that's complicated. It's all the crap we attach to it and put in front of it, that makes it difficult. If you're smart, you'll realize this before it's too late and simplify.
The unpredictability of life sucks. One minute you're riding high with the wind whipping through your hair and the next minute you're flat on your ass with a face full of gravel.
Perfection is an illusion nurtured by insecurities.
Everyone deserves a thank you and goodbye.
Find something/someone that you'll miss. Because if you miss them that means your life was enhanced and you cared.

Alison was born and raised in Charleston, SC. As a child she would create (write) additional scenes to TV shows and movies that she watched. She attended Winthrop University and graduated with a major in Theater. While at school she began writing one act plays which she later produced. Throughout the years she continued writing and producing several one act plays, but then life got in the way and she hung up her pen for a while. At the end of 2012 a very talented author friend convinced Alison to go back to writing and see what happens. So she did and fell back in love with it. Present Perfect will be Alison's first self-published book. A few personal facts, Alison loves anything sweet, especially frosting, and is addicted to Diet Pepsi. Alison's philosophy: Don't let your obstacles define you. At times life can get pretty overwhelming, but with a great support system and a lot of humor you can get through them. If you have humor in your life your spirit stays strong and you can tackle anything.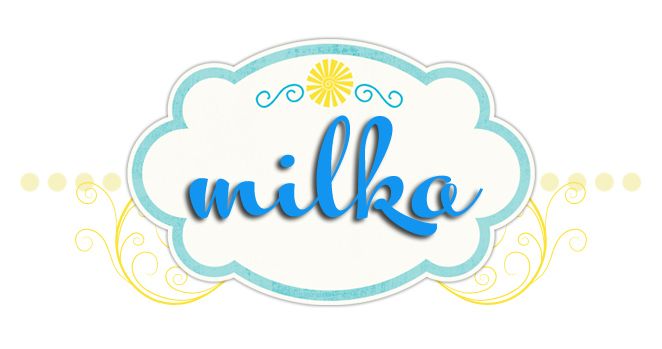 Labels: Alison G. Bailey, Book Review