Title: The Book Thief
Author: Markus Zusak
Publication Date: March 14th 2006
Genres: Fiction, Young adult literature, Novel, Historical fiction

It is 1939. Nazi Germany. The country is holding its breath. Death has never been busier, and will become busier still.
Liesel Meminger is a foster girl living outside of Munich, who scratches out a meager existence for herself by stealing when she encounters something she can't resist–books. With the help of her accordion-playing foster father, she learns to read and shares her stolen books with her neighbors during bombing raids as well as with the Jewish man hidden in her basement.
The Book Thief details the situation faced by various people in Germany specially the Jews, who took the hardest brutality from the Nazi Army during the time of Adolf Hitler. It was told in the point of view of the Death, who told detailed stories that had touched his heart during his time in Germany, when he was so busy collecting souls of the victims of war. Although there is one girl who captured his attention, she is none other than Liesel Meminger, also known as The Book Thief.
Death also narrates how Liesel developed her love for reading and how she became a book thief. It tells how her hobby inspired and helped people during the war. Book, as deemed in this book, help fed the soul of the helpless in times of need.
Liesel Meminger came from a very poor family and her mother has no choice but to give them up to a foster home so she'll be assured that they'll have a better future. Unfortunately, while riding the train on their way to Himmel Street, her younger brother got sick and died suddenly. That was the first time Death met her. She didn't know that it will be him that will collect his loved ones souls through the years. And Death doesn't know that she will be touching his heart like no ever had.
She was accommodated by Hans and Rosa Hubermann in exchange of a little money which will be paid by the government. She was afraid to enter their house. She doesn't want to eat and take a bath. But due to Han's perseverance, she began to trust and after sometime she felt like she's a part of the family. Their 2 children already live away from home so Han's attention is only focused on her.
Liesel was a big help towards her neighbors during the war. She took their minds somewhere else. She began to read chapters from her book in the basement when the bomb explodes. She also became Max's strength when he couldn't find the courage to hold on. She was Hans' inspiration during his stint as an LSE during the war. She was Rudy's best friend when always stood by his side to cheer him on when his feeling down.
There were several characters, aside from Liesel, whom affected me as much as Liesel did by the end of this book.
Hans Hubermann is my favorite next to Liesel. He loved to smoke. He was a painter by trade and played the piano accordion. He was able to appear as merely part of the background, even if he was standing at the front of a line. He was always just there but not noticeable. Though there was most definitely more value in him. He may seem a little bit silent, but he's a deep person and I love how patient he was with Liesel when she first arrived. He also thought her how to read and write. One of the best and most touching scenes in the book, involves him doing a good deed toward someone in need. I see my father in him. He doesn't think about the consequences of his actions as long as he can help. And that was a lot of sacrifice during his time since it usually involves back lashing or worst being sent to war if you so much as lay a helping hand to a Jew.
I love the connection between him and Liesel. They have these simple moments that made me teary-eyed. Just like this quote below. He shares something with her that he doesn't share with anyone else and that made Liesel a very lucky girl.
Sometimes I think my papa is an

accordion. When he looks at me and smiles

and breathes, I hear the notes.
One Hans' shining moments was when he helped the poor old Jew man who was a part of the parade. I can feel his compassion towards the helpless and it was so heartbreaking when he received those back lashes from the army. He wasn't perturbed.
Papa reached into his paint cart and pulled something out. He made his way through the people, onto the road.

The Jew stood before him, expecting another handful of derision, but he watched with everyone else as Hans Hubermann held his hand out and presented a piece of bread, like magic.

When it changed hands, the Jew slid down. He fell to his knees and held Papa's shins. He buried his face between them and thanked him.

Liesel watched.

With tears in her eyes, she saw the man slide forward, pushing Papa back to cry into his ankles.
I bawled when I came to that part when he was about to leave to serve in the army.
THE TRAIN STATION, 3 P.M.

No hours, no minutes till goodbye:

He holds her. To say something, to say anything,

he speaks over her shoulder. "Could you look after my

accordion, Liesel? I decided not to take it."

Now he finds something he truly means. "And if

there are more raids, keep reading in the shelter."

The girl feels the continued sign of her slightly

growing chest. It hurts as it touches the bottom of his ribs.

"Yes, Papa." A millimeter from her eyes, she

stares at the fabric of his suit. She speaks into

him. "Will you play us something when you come home?"
That was so sad. I felt for the little girl who doesn't want to let her papa go. And of course, that accordion that has played a very important role in their relationship as father and daughter.
Rudy Steiner was the regular boy best friend. He and Liesel were partners in crime. I think, deep inside, he was already falling for Liesel but because she always thought he wasn't serious, she thought of it as a joke. One thing I love about him is that he's a very thoughtful and loving person. He may be an obsessed Jesse Owen's fan, but he's more than that. There are two scenes that remind me of his selflessness. One was when, he saw the airplane crash near their place, and he gave the dying pilot his teddy bear. Another was when, he divided the stale bread and scattered it on the road where the Jews are supposed to pass by.
Max Vandenburg came to Himmel Street to ask for Hans' help. He was a Jew and was therefore being targeted by the Nazis. One of the highlights of this book is his friendship with Liesel. She was the reason why he survived his illness, and why he became more courageous to be on his own and not just rely on someone else. During his time in the basement, he was able to reflect on his actions and how it affected the people he loved. He was in awe of Liesel's dedication towards him and how she pulled him back to reality when he wanted to give up. He wrote two books that were dedicated to her, entitled The Standover Man and The Wordshaker.
Ilsa Hermann, on the other hand, was one of the reasons why Liesel became a wide reader. She was the mayor's wife. She has a big library and has a large collection of books which she once read together with her son, but when he died, a part of her also died. She saw something in Liesel, so she helped her. She encouraged her to read more. And though she knows that Liesel steals book from her library, she didn't mind. She will also be the reason why Liesel developed her skills in writing.
Overall, this book is a masterpiece and it deserves to belong on your book collection. Frankly, I tried to read this before, but I only finished a few chapters before ditching it. Now, I'm ashamed of what I did. Urgh. This was really good! It was a bit long, I might say. It took me two weeks to finish this one. I usually finish a book within 1-3 days. But then, the message of this book deserves to be digested and understood. It was kinda poetic and I can't help but admire how I can easily understand the story. It's not pretentious. The author just wants to deliver a message to the readers. It's probably the best book I've read this year. Darn. Those last few chapters brought me to tears.

One opportunity leads directly to another, just as risk leads to more risk, life to more life, and death to more death. In a way, it was destiny.
Even death has a heart.
Not leaving – an act of trust and love, often deciphered by children.
They say that war is death's best friend, but I must offer you a different point of view on that one. To me, war is like the new boss who expects the impossible. He stands over your shoulder repeating one thing, incessantly: "Get it done, get it done." So you work harder. You get the job done. The boss, however, does not thank you. He asks for more.
I am in all truthfulness attempting to be cheerful about this whole topic, though most people find themselves hindered in believing me, no matter my protestations. Please, trust me. I most definitely can be cheerful. I can be amiable. Agreeable. Affable. And that's only the A's. Just don't ask me to be nice. Nice has nothing to do with me. - Death
Sometimes I arrive too early. I rush, and some people cling longer to life than expected. - Death
I do not carry a sickle or scythe. I only wear a hooded black robe when it's cold. And I don't have those skull-like facial features you seem to enjoy pinning on me from a distance. You want to know what I truly look like? I'll help you out. Find yourself a mirror while I continue. - Death
When they come and ask you for one of your children," Barbara Steiner explained, to no one in particular, "you're supposed to say yes."

Australian author Markus Zusak grew up hearing stories about Nazi Germany, about the bombing of Munich and about Jews being marched through his mother's small, German town. He always knew it was a story he wanted to tell.
"We have these images of the straight-marching lines of boys and the 'Heil Hitlers' and this idea that everyone in Germany was in it together. But there still were rebellious children and people who didn't follow the rules and people who hid Jews and other people in their houses. So there's another side to Nazi Germany," said Zusak in an interview with The Sydney Morning Herald.
At the age of 30, Zusak has already asserted himself as one of today's most innovative and poetic novelists. With the publication of The Book Thief, he is now being dubbed a 'literary phenomenon' by Australian and U.S. critics. Zusak is the award-winning author of four previous books for young adults: The Underdog, Fighting Ruben Wolfe, Getting the Girl, and I Am the Messenger, recipient of a 2006 Printz Honor for excellence in young adult literature. He lives in Sydney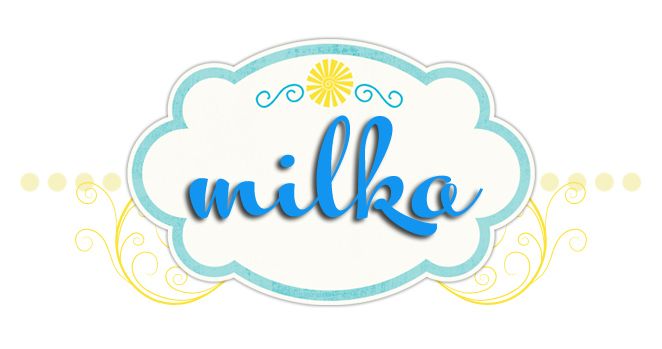 Labels: Book Review, Markus Zusak