Title: Letters to Nowhere
Author: Julie Cross
Publisher: Long Walk Press
Pub. Date: August 1, 2013
Pages: 288
From the International Bestselling Author of the Tempest Series...
Set in the tough world of Elite Gymnastics...
I've gotten used to the dead parents face. I've gotten used to living with my gymnastics coach. I've even adjusted to sharing a bathroom with his way-too-hot son. Dealing with boys is not something that's made it onto my list of experiences as of yet. But here I am, doing it. And something about Jordan--being around him, talking to him, thinking about him--makes me feel like I can finally breathe again. That's something I haven't been able to do lately. He knows what it feels like to be me right now. He knows what it's like to wonder--what now? I think about it constantly. I need answers. I need to know how to get through this. In the gym, if you're struggling, you train harder, you do drills and conditioning. How do I work hard at moving on? At being on my own? And what happens if I might be...maybe...probably falling for Jordan? I mean we live together now. That can't happen, can it? But kissing him...well, let's just say it's not an easy activity to forget.
I haven't anticipated this book to be this good. Surprisingly, the flow of the story was smooth and the mood of the characters was very contagious and I found it difficult to stop the overcoming multitude of emotions I felt especially towards Karen.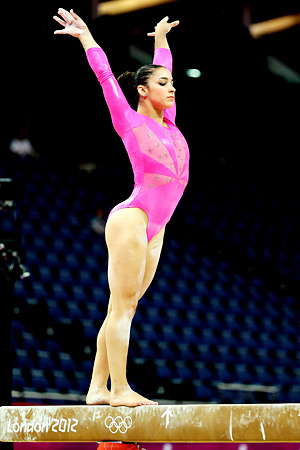 Other than the fact that I really liked the plot of the story, there are also other elements that made me appreciate this book even more. For instance, Karen's character is a gymnast and this is the first time I encountered one. I loved how the author described in detail all the moves and positions performed by a gymnast. I really understood a lot. I enjoyed imagining how the moves were executed. I realize the rigorous training one must undergo to be a successful professional gymnast.
Also, I like the letters Karen has written to several people which were never sent or given to them. It served as an outlet for all the emotions she has to let go to move on with her life. That's basically why it's entitled Letters to Nowhere.
The text messages between Karen and Jordan is another plus. I find it really cute and it made me giggle and giddy.
Of course the major plus is Jordan Bentley. You'll never have to try to like him because he'll charm your pants out the moment you talk to him. He was a big help to Karen since they have the same experience therefore he can relate to whatever Karen is undergoing. I like his humor very much.
The two are really cute together. I feel like a silly teenager because they cause me to giggle too much. Just like this conversation below:
"Wow, there's extra long and super extra long." Jordan held a giant package of pads in each hand. "I wonder what the difference is in inches should we open them up to compare?"
Oh. My. God.
"And how does one know if they need wings or not?" he asked. He seems to know just what to say at the right time.
Coach Bentley is also a very significant character since he helped Karen realized how important her dream was and how much she is to achieving that dream. He is a veracious trainer and at some point, made Karen doubt if he really believes in her talent or is he was letting her figure out that she isn't really that talented to continue her passion.
Letters to Nowhere left me taken aback by how great the story was. It was an emotionally heart-wrenching novel and a cut teenage love story at the same time. It made me cry at some point, then suddenly mad me giggle and laugh by how cute the interaction was between the two main characters, and lastly it left me confused as to how should I feel or how the book ended. I really felt the ending was an abrupt way of really ending the story. It lacked resolution. It felt like something was missing and I really think the author should write a second book to this one. I think with Karen competing and going Nationals, and Jordan being accepted to Stanford (which I think he will go to if Coach Bentley accepts the money offered by Karen) will provide a good plot for a follow up book. I hope she'll write one because I really want another piece of Jordan Bentley.
YA SPORTY GIRL BOOKS
As you've probably heard, Letters to Nowhere features an elite gymnast as a main character. My background in gymnastics allowed me to write this authentically, but the secondary driving force in choosing this plot was my love and by love, I mean LOVE for YA (and NA if I can find them) books featuring female athlete. And to be honest, I love any sports themed YA or NA with male athletes or a parent athlete that puts the teen main character into the sports world. Something about that athlete mindset, the constant goal-oriented thinking and that competitive spirit. There's no crying in baseball, right? And that's what I think happens with the sporty girl books. The problematic whiny female main character rarely evolves in these types of books. So today, I'm going to list some of my favorites in case any of you share my interest in Sporty Girl YA novels.
Catching Jordan by Miranda Kenneally (football)
Stealing Parker by Miranda Kenneally (softball/baseball)
Bittersweet by Sarah Ochler (figure skating)
Bunheads by Sophie Flack (professional ballet)
Wild Cards by Simone Elkeles (football *releases Oct, 2013)
Sloppy Firsts by Megan McCafferty (track)
Someone Dies, Someone Lives by Lurlene McDaniel (Track *this is one from my teen years so way back)
Please add more titles to the comment section for me and for anyone else who can't get enough of these type of books!
Julie Cross is the International Bestselling author of the Tempest series, a young adult science fiction trilogy which includes Tempest, Vortex, and the final installment, Timestorm (St. Martin's Press). She's also the author of Letters to Nowhere (8/13), a mature young adult romance set in the world of elite gymnastics, as well as several forthcoming young adult and new adult novels with publishers like Entangled, Sourcebooks, HarperCollins, and St. Martin's Press/Thomas Dunne Books.
Julie lives in Central Illinois with her husband and three children. She's a former gymnast, longtime gymnastics fan, coach, and former Gymnastics Program Director with the YMCA. She's a lover of books, devouring several novels a week, especially in the young adult and new adult genres. Outside of her reading and writing credibility's, Julie Cross is a committed--but not talented--long distance runner, creator of imaginary beach vacations, Midwest bipolar weather survivor, expired CPR certification card holder, as well as a ponytail and gym shoe addict. You can find her online via twitter, her personal website, email, facebook, Goodreads, or co-moderating the YAwriters section of reddit.
AUTOGRAPHED FINISHED COPIES of...
-All 3 of Simone Elkeles' HOW TO RUIN series
- TEETH by Hannah Moskowitz
- GONE GONE GONE by Hannah Moskowitz
- LET THE SKY FALL by Shannon Messenger
BITTERSWEET by Sara Zarr
ARCs of OCTOBER 2013 YA RELEASES
- UNBREAKABLE by Kami Garcia
- ANYWHERE BUT HERE by
- BANG by Lisa McMann
- REALITY BOY by A.S. King
- NEVER FADE by Alexandra Bracken
SIX MONTHS LATER by Natalie D. Richards
ARCs of NOV 2013 - FEB 2014 YA RELEASES
- ALIENATED by Melissa Landers (Feb 2014)
- ROOMIES by Sara Zarr & Tara Altebrando (Dec 2013)
- AFTER EDEN by Helen Douglas (Nov 2013)
OTHER BOOK PRIZES
- Personalized signed copies of TEMPEST + VORTEX (a foreign edition if available can be swapped for the U.S. edition)
- E-copy of LETTERS TO NOWHERE by Julie Cross (if print is available at time of shipping, a print copy will be sent, too)
WINNER'S CHOICE (ONE of Following BIG prizes)
OR
- $50 US Amazon Gift card
OR
- $50 US Barnes and Noble gift card
*As some prizes may not be redeemable by international participants, alternative suggestions are welcome but not guaranteed.
PURCHASE LINK
Labels: Book Review, Book Tour, Julie Cross, Rockstar Book Tours