Title: Someone I Used To Know
Author: Blakney Francis
Publication Date: April 2nd 2013
Publisher: Smashwords
ISBN13: 9781301742066
Rating:
Adley Adair's ex-boyfriend did more than just write an international bestseller about their failed relationship. He exposed all her dirty little secrets to the world, and locked all her demons into print, masquerading it as a love story.
Three years removed from the relationship that changed her life, Adley is just a college student who wants nothing more than to forget the whole thing ever happened, but when the studio making Cam's book into a movie makes her an offer she can't refuse, Adley finds herself back on a plane to California and the life she thought she'd left behind.
Now, she's not just dealing with the only man she's ever loved, but also the Australian movie star who refuses to let her hide from a past that she can't change.
This is one of of the most unexpected books I've read this year. Unexpected, because there was so much more to the book than what the blurb says. I was emotionally moved by Cam and Adley's struggles and their connection to each other. I love the characters and the development each has undertaken. Furthermore, the elements I look for in a story are present in this book - it'll make you laugh, cry and sympathize with the struggles they went through, fall in love with Hollywood all over again and be intrigued by what happens behind the scenes when movies and books are made. I decided to read this book again so I can share this book with you.
Part of the story is about a book written for someone special to the author and the story behind it started with this:
I guess this book was inspired by the movie Juno but with a different setting. It shows how our decisions can shape our future and how it can affect the lives of those we consider important in our lives.
MEET THE CHARACTERS
Adley Adair. She's a naive and innocent girl who have a huge crush on his big brother's room mate, Cam. She's also a ballerina. She made a decision that will forever change her life and will be a catalyst in her development as a person.
At the tender age of 18, she had gotten herself pregnant and made the biggest decision of her life. She ran away from home and went to Cam thinking that this was the best decision for all of them.She decided to give up the baby for adoption because she knows that if she doesn't make up her mind, Cam will do everything to help them and may even give up studying. But after 3 years, she still finds it difficult to cope up how she gave her baby away. She's lived in self-pity and pretty much lives alone. She's different from the girl she used to be. She even gave up ballet and is now a struggling sophomore college student who hasn't forgiven herself for what she has done.
PRESENT
Cam (a.k.a. C.A. Peterson) - He's the author who wrote "The Girl in the Yellow Dress" and is the ex-boyfriend of Adley. He's now a famous author who got a deal from a producer to have a movie adaptation of his book. He's still hang up on Adley and haven't moved on perhaps because there was no closure between them. During the filming of the movie, he requested Adley to fly to Los Angles to help him with the project.
INSIGHT: I guess,Cam inviting Adley is a good thing because it will allow both of them to face their issues and will somehow help them move on and heal in the process. This helped them to break the walls they have built to protect themselves and somehow paved way for them to finally forgive each other. I can say that both of them are still trying to grasp the emotion they feel towards each other and on the process, they'll realized that whatever the future may bring, a part of their heart will always belong to one another. Cam eventually learned to let go and Adley learned to forgive herself and accept her decision wholeheartedly.
Declan Davies- enter the hot, cocky Australian Hollywood actor who has a thing for Australian slangs. He's a famous Indie actor who decided to try mainstream by playing the role of Cam in the movie adaptation of the book. Unlike other characters who are having identity crisis, Declan certainly knows that Holloywood is the place to be. He's living his dream. Though sometimes he wonders what it would be like of he wasn't an actor.
INSIGHT: I admit that I was kind of pissed at him during the first chapters of this book but I eventually got his point of view as I read the book. Adley didn't read the book so she sees herself as the villain who has the audacity to get knocked up, ran away from home, ruin her boyfriend's life and give up her child for adoption. What she didn't know is that C.A. Peterson portrayed her as a selfless woman who gave up her parental rights to give a bright future to her child. So naturally, Declan was like "What the heck?!" I think I'm a little pissed at Adley too for how she dealt with her problems.
I love that the relationship between Adley and Declan weren't rushed. They got to be friends before they turned into lovers. I'm glad that Declan didn't give a shit about Adley's martyrdom and that he tells what he thinks in her face even if it might hurt.
I just felt sorry for Cam because he deserve as much happiness as Adley. He had been through a lot but he still keeps going on. He never surrendered. Maybe, if he told Adley how he felt or what he had done, they might still have been together. However, I knew that giving up the baby meant that they gave up part of their hearts when he was adopted. That baby was their connection and I guess it became too much to bear that's why they separated. I know that Cam still hoped that they can rekindle whatever they had and it broke my heart when just accepted that Adley loves Declan more than she loves him. There's a partof me that wanted Adley to choose Cam instead. Sigh. I hope he'll get his own happy ever after too.
Madeleine Little - Declan has a soft spot for this Hollywood star. Her emotional capability and empathy towards other people was extremely affected with the way she grew up. She shows little emotions and she isn't sensitive to the feelings of other people.
Alfred - He is actually a late bloomer character in this book. He isn't just the typical bodyguard because within the silent and bulky person is a person who was deeply affected by how his mother felt when she gave him up for adoption. He's actually a big helping making Adley forgive herself for what happened to her child.
Overall this book is a must-read because it was absolutely good and also deals with issues faced by teenagers today. Considering that this book is written by a debut author, it is surprisingly better than the other books written buy old-time writers. I'm gonna look forward to your next book Blakney Francis.

Existing isn't the same as living.
People only gaze out over a landscape like that with such concentration fro two reasons; either you're in love or you're posting for an anti-depressant ad.
Simple things can be beautiful too.
I think that pretending your hand isn't broken doesn't make it any less broken. How can you heal if you won't even accept that you're broken?
You see her for who she really is, past all the disillusions people get tangled up in when they think they are falling in love. You accept her flaws, and you love her just as much because of them as you do in spite of them.
There is a reason that sayings become cliche. People repeat them over and over again because they're true.
The point isn't that you're letting her go so she'll come back to you. That point is you love her more than your own selfish desires. You love her enough to let her have her own definition of what your love meant. People can love each other without it meaning that they're meant to be.
Anything worth having is something that's worth fighting for.
I want you because you love me before I was lovable.
Change takes time, especially in matters of the heart.

Blakney Francis was born in Tuscaloosa, Alabama where she did develop an unhealthy obsession with college football but never once had the urge to marry a cousin as the stereotypes of the South might suggest. She currently resides in Nashville, and though she's met her fair share of up-and-coming country musicians, she still spends more time with fictional characters than any cute cowboys.
Her debut novel was published April 2nd, 2013.
Website | Twitter | Facebook | Goodreads
Buy the book here: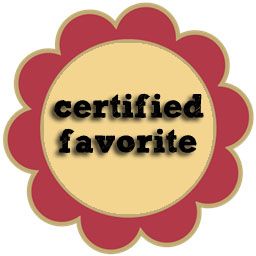 Labels: Blakney Francis, Book Review