Title: The Sky is Everywhere
Author: Jandy Nelson
ISBN: 0803734956
Publication Date: March 9, 2010
Rating:

Seventeen-year-old Lennie Walker, bookworm and band geek, plays second clarinet and spends her time tucked safely and happily in the shadow of her fiery older sister, Bailey. But when Bailey dies abruptly, Lennie is catapulted to center stage of her own life - and, despite her nonexistent history with boys, suddenly finds herself struggling to balance two. Toby was Bailey's boyfriend; his grief mirrors Lennie's own. Joe is the new boy in town, a transplant from Paris whose nearly magical grin is matched only by his musical talent. For Lennie, they're the sun and the moon; one boy takes her out of her sorrow, the other comforts her in it. But just like their celestial counterparts, they can't collide without the whole wide world exploding.
"My sister will die over and over again for the rest of my life. Grief is forever. It doesn't go away; it becomes part of you, step for step, breath for breath. I will never stop grieving Bailey because I will never stop loving her. That's just how it is. Grief and love are conjoined, you don't get one without the other. All I can do is love her and love the world, emulate her by living with daring and spirit and joy."
It's been a while since I've read this books so I'm not sure if I can write an in-depth review of this one. I'll try to detail those that I can remember.
I like the fact that the author did not only focus on the love life of Lennie and Joe. There is much more to this book than what the blurb says. The story deals about family, grief, acceptance, moving on, forgiving and finally seeing the future without bitterness.
Lennon Walker is a very talented clarinetist who doesn't believe in her capability. She was afraid to let go and put her soul into playing. She was a shadow of her popular and beautiful older sister, Bailey who suddenly died during her rehearsal in a play. Lennon's life changed after that. She suddenly doesn't have anyone to talk to anymore when she goes home or when she wants to share a secret. The only one who seemed to understand her was Toby, Bailey's boyfriend. Then suddenly Toby wasn't just Bailey's boyfriend anymore.
I really liked to hate Toby but then I haven't suffered as much as he had. Imagine your fiancee pregnant with your baby suddenly died? WTH right? Of course he will succumb to grief and depression and the only way he saw out was to turn to Lennie.
Then of course there was Joe Fontaine. Every time i think about him, it brings a smile on my face.
I love this guy. He brought back life in the Walker family. He makes it a point to invite himself in their house every morning. He makes himself at home and talks to her uncle and grandmother. And of course his two older brothers come as a package too. Just so you know, I'm giggling while writing this part. Haha! How I wish they were real people.

Joe Fontaine also has this very long eyelashes that girls will find difficult not to envy and love at the same time. And every time he blinks, it's as if he's batting his eyelashes at you.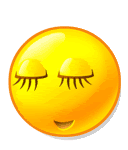 Lennie's family is a bit quirky especially her uncle. I really can't get her mother's disappearance.
What I found pretty interesting in this book is the addition of poetry and music. I really like the poetry thing. I can really feel what emotions Lennie is trying to convey. In every chapter actually, a poem is included. It turns out that the poems she randomly wrote in pieces of paper which she throws anywhere were picked up by Joe. He collected all of it and that was sweet. :) This was what connected them and what gave him an insight to her real feelings for him.
The bed in the middle of the forest was kind of romantic. That's where they reconciled and had their first you know. :D
The epilogue is just too cute not to mention in my review. It shows the letter Lennie wrote to Joe before they were together again.
If you're into chicklit books, you will like this book too.

Labels: Book Review, Jandy Nelson