Travis Parker has everything a man could want: a good job, loyal friends, even a waterfront home in small-town North Carolina. In full pursuit of the good life -- boating, swimming, and regular barbecues with his good-natured buddies -- he holds the vague conviction that a serious relationship with a woman would only cramp his style. That is, until Gabby Holland moves in next door. Despite his attempts to be neighborly, the appealing redhead seems to have a chip on her shoulder about him...and the presence of her longtime boyfriend doesn't help. Despite himself, Travis can't stop trying to ingratiate himself with his new neighbor, and his persistent efforts lead them both to the doorstep of a journey that neither could have foreseen. Spanning the eventful years of young love, marriage and family, The Choice ultimately confronts us with the most heart-wrenching question of all: how far would you go to keep the hope of love alive?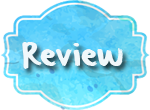 "Stories are as unique as the people who tell them, and the best stories are those in which the ending is a surprise."
So as I have expected, there is more to this book than romance. And as usual, he added a heartbreaking twist to Travis and Gabby's love story. Nonetheless, I still loved the book. The book started with Travis heading to a hospital. That was nearing the end of the story. Then it flashbacked to the time that Gabby and Travis didn't know each other. I had several made up thoughts why he was in the hospital: maybe they were having a rough marriage and Gabby asked for a divorce, or Travis was just visiting her while working at the hospital, or perhaps Travis was having an affair and Gabby found out. I admit, I felt like cheating and wanted to scan the last chapters but I stopped myself because I wanted to enjoy the book.
TRAVIS PARKER. I just love the male lead characters Sparks created and Travis is not an exception. He is a very ideal man. As a woman, dreaming or wishing to meet someone in the future to start a family with, Travis is the ultimate catch. He's nearly perfect(well for me, anyway because I think I need someone with his personality)! He loves adventure. He's very laid back but knows his limitations. He has a good education and a stable job. He loves kids and pets. He's pretty content with what he has. He's not that rich but because of his job, he can afford some luxuries. He loves outdoor activities and more often than not, he invites his friends with their families in his house. Knowing that his friends are from childhood, it's an evidence that he can assume responsibility and commit to a relationship.
GABBY HOLLAND. She came from a Southern town where they still believe that a woman is made to stay at home and take care of her family, certainly not to mention that it's much preferred if she seeks a husband right after graduating from high school. She grew up feeling different from her siblings. She doesn't share the beliefs of her mother. She wanted something for herself. So against her better judgement, she went to college and applied for medical school. But even if she like it or not, her mom's words always echoed in her brain, and somehow it also affected her. Even though she aced her tests she shifted to PA work. She still get the satisfaction of helping people and she can still manage to have a family if the time comes.
THE CHOICE. The first choice came when Gabby decided if she wanted to spend a lifetime with Travis or if Kevin. This book shows us that the choices we make sometimes designs the way our life will play in the future. And in truth, I guess I agree. It's not only destiny or faith that affects our lives (if we believe in it) but mostly it's the choices we make in our lives, whether we admit it or not. The second choice came when Travis has to make a very important decision that can affect his entire family. This book somehow managed to induced thought provoking questions into the minds of its readers. I admit that if I am the one in the possession of a living will, I doubt it if I will follow what's written on the will even if it would be a breach of contract. It was rather luck that made the attorney who drafted the will not to be present when it happened. Suffice it to say, I didn't know what his decision will be, considering it was Sparks who wrote it. But then, I know how strong the connection between Travis and Gabby, so I guess I was happy when he made the choice. And it was a right choice by the way.
This was an emotional read but not as heartbreaking as the others. I was reading this while I was in a computer laboratory (while my students are doing their activity of course ;D). I wanted to will my tears to fall down, but then how will I look like in front of my students. Haha! I was like this
but I feel like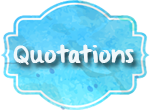 But things change. People change. Change was one of the inevitable laws of nature, exacting its toll on people's lives. Mistakes are made, regrets form, and all that was left were repercussions that made something as simple as rising from the bed seem almost laborious.
The trouble with married people was that they seemed to believe that everyone they knew should get married.
The was one of the great things about being single: A person could pretty much do what he wanted, whenever he wanted, and introspection was only an option.
People flirted all the time. It was human nature.
If you've been divorced once, you might be right in thinking your ex was the problem. If you've been divorced three times? Well, folks, the problem is most definitely you.
Some things were beyond understanding.
Life, it seemed, was full of regret.
It was inevitable for people to try to create a sense of normalcy in a place where nothing was normal. It helped one get through the day, to add predictability to a life that was inherently unpredictable.
Marriage, each of them realized intuitively, was about compromise and forgiveness. It was about balance, where one person complemented the other.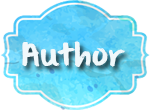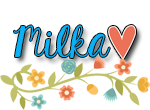 Labels: Book Review, Nicholas Sparks