Lou Clark knows lots of things. She knows how many footsteps there are between the bus stop and home. She knows she likes working in The Buttered Bun tea shop and she knows she might not love her boyfriend Patrick.

What Lou doesn't know is she's about to lose her job or that knowing what's coming is what keeps her sane.

Will Traynor knows his motorcycle accident took away his desire to live. He knows everything feels very small and rather joyless now and he knows exactly how he's going to put a stop to that.

What Will doesn't know is that Lou is about to burst into his world in a riot of colour. And neither of them knows they're going to change the other for all time.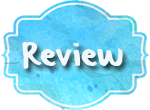 THE COVER. As book readers say, "Do not judge a book by its cover." Well, honestly, sometimes it's the book cover that attracts my attention. I'm just human, you know. I got excited when I see a good book cover. As you can see, the cover of Me Before You doesn't speak volumes about the book. It's kind of dull. But then, it wasn't the book cover that got me into this. It was in my recommended shelf in Goodreads. The blurb of the book was enough for me to give it a try plus it has positive reviews. I assure you this is a brilliant book and don't let the book cover discourage you from reading this.

WILL TRAYNOR. An adrenaline rush junkie. A motorbike enthusiast. A company CEO. A city whiz kid. Stunt diver. A woman magnate. A lover. A traveler. A sport enthusiast.


This was before the accident that almost took his life. He was just an innocent pedestrian when a motorist skidded towards him leaving him crippled and turning him into a quadriplegic.
Quadriplegia is paralysis caused by illness or injury to a human that results in the partial or total loss of use of all their limbs and torso; Paraplegia is similar but does not affect the arms. The loss is usually sensory and motor, which means both sensation and control are lost. Quadriplegia is caused by damage to the brain or the spinal cord at a high level C1 - C7 - in particular, spinal cord injuries secondary to an injury to the cervical spine. The injury, known as a lesion, causes victims to lose partial or total function of all four limbs, meaning the arms and the legs. Quadriplegia is defined in many ways; C1-C4 usually affects arm movement more so than a C5-C7 injury ; however all quadriplegics have or have had some kind of finger dysfunction. So, it is not uncommon to have a quadriplegic with fully functional arms, only having their fingers not working.
FAST FORWARD (TWO YEARS LATER). Everyone else was beginning to move on but not his family. Will's girlfriend, Alicia, is going to marry Rupert, his best friend. His father is trapped. He decided to live with Will and sacrifice his chance to live with the woman he loves. Will, on the other hand, will forever be trapped in his wheel chair and will always be dependent on someone else's help. He can't be the same person he was 2 years ago. Then he requests for the unthinkable - that his family take him to Dignitas.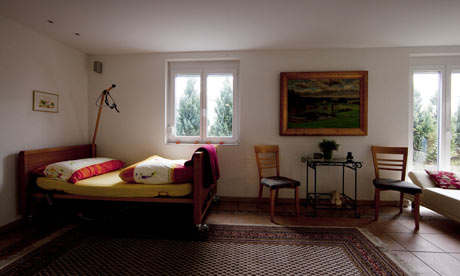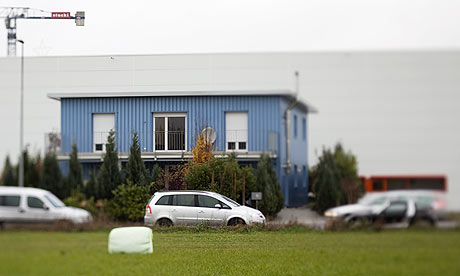 Dignitas is a Swiss assisted dying group that helps those with terminal illness and severe physical and mental illnesses to die assisted by qualified doctors and nurses. Additionally, they provide assisted suicide for people provided that they are of sound judgment and submit to an in-depth medical report prepared by a psychiatrist that establishes the patient's condition, as required by Swiss courts.
His family were in denial and they want him to think it over. So he agreed to give them 6 months more. With her mother's desperation to change his mind, she hired a carer and offered her a high compensation to make Will change his mind.
MEET LOUISA CLARK. The carer, a woman of character, unemployed, has a boyfriend who is far more enthusiastic about his change of career plans than her, a family who depends on her, and has a quirky fashion sense.
She and her boss didn't get along at first but when she began to treat him like a normal person (not like some invalid) and addresses his being an arse to his face, they slowly clicked together. This was just the beginning of the most wonderful six months of their lives. She changed Will's perception about life. She cheered him and made him laugh. She made him look forward to waking up each morning. She made him appreciate people's good intentions. Will, on the other hand, gave her freedom. He made her do things she thought she cannot do. She traveled, tried water skiing, sailing, and also scuba diving. He made her give a serious thought about going back to the university again. He brought her out of her comfort zone. She watched movies with subtitles with him, read books he recommended and even attended an orchestra concert. He made her let go of her fears and unleash her love for adventure. She started going to library, doing research on Internet and organizing ideas and travels she wants Will to do. I guess it was faith that brought them together. They brought out the best from each other.
THE PLOT. This is one of those stories which will make you think of your judgment. Am I doing the right thing? Will it be alright? Well, it's really difficult to give my own judgment in this kind of situation. If I were in Will's case, I won't be so sure if I have the will to live and wake up each morning knowing that I won't be able to do what I love to do anymore. Imagine all the things he was before the accident. I don't think he can accept being in a wheel chair and under medicine maintenance for the rest of his life. So here's the thing. He wants to go to Dignitas, which is in Switzerland, to commit suicide with the assistance of his parents. This involves morality issues. It's a very sensitive matter indeed. I was kinda horrified when Camilla agreed with Will's requests but then Jojo Moyes made several references about cases which were the same with this plot and which happened in real life. I know that it may be the hardest decision a mother may face in her life. I can definitely understand her. There are moments in this book that I just wished he'll just be dead so he won't feel the pain anymore. And there were moments when I wishfully think that some miracle might happen and he'll be able to walk again. The point is I'm not the one facing Will's problem. I won't be able to feel the pain and loneliness he feels. So I guess, I won't judge his mother for allowing him to do it because it's his own life. He's the only one who knows what's best for him. He had his own battles that only him can fight and I'll respect his decision if that's what makes him happy.
THE END. Lou and Will fell for each other but Will doesn't want Lou to sacrifice her happiness for him. So for the last hurray before Dignitas, they went to travel with Nathan. They enjoyed the peacefulness of their surrounding and did what any normal couples do. But at the end of their vacation, Will requested for the inevitable - for Lou to accompany him to Dignitas. That was probably one of the worst case scenario a couple could end up into. I cried a bucket of tears. It's just so heartbreaking. The most touching part was when she lied with him on the bed inside the Dignitas and they were just staring at each other as if trying to memorize everything before he departs. That was so sad.
I lay down facing him. I saw the clock above the door and had a sudden sense of time running out. I took his arm, threading my won arms and legs around him so that we were tightly entwined. I took his hand - the good one - and wrapped my fingers in his, kissing the knuckles as I felt his squeeze mine. His body was so familiar to me now. I knew it in a way I had never known Patrick's - its strength and vulnerabilities, its scars and scents. I placed my face so close to his that his features, became indistinct, and I began to lose myself in him. I stoked his hair, his skin, his brow, with my fingertips, tears sliding unchecked down my cheeks, my nose against his, and all the time he watched me silently, studying me intently as if he were storing each molecule of me away. He was already retreating, withdrawing to somewhere I couldn't reach him. I realized I was afraid of living without him. How is it you have the right to destroy my life, I wanted to demand of him, but I'm not allowed a say in yours?
A NEW BEGINNING. To her surprise, Will included Louisa in his last will and testament, giving her a bank account that can buy her a pleasant house to live in and can support her 4 year education full time. But before she get the full amount, he sent her to Rue des Francs Bourgeois in France. The place where he wanted to go with her. After which, Lou read the letter he gave her. It's kind of sad how their story ended but I guess that's just how life is. It's one of those stories that can still make you smile even though it makes you want to cry. This is just how it's supposed to end because if Will decided to give their relationship a try, it might end up differently or rather tragically. He gave her a new beginning in the end - something she looks forward to.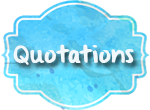 "The thing about being catapulted into a whole new life - or at least showed up so hard against someone else's life that you might as well have your face pressed against their window - is that it forces you to rethink your idea of who you are. Or how you might seem to other people."
"Some mistakes...just have greater consequence than others. But you don't have to let it be the thing that define you."
"You only get one life. It's actually your duty to live it as fully as possible."
"Push yourself. Don't Settle. Just live well. Just LIVE."
"I will never, ever regret the things I've done. Because most days, all you have are places in your memory that you can go to.
"You can only actually help someone who wants to be helped."
"Do you know how hard it is to say nothing? When every atom of you strains to do the opposite? I had practiced not saying anything the whole way from the airport, and it was still nearly killing me."

Jojo Moyes is a British novelist.

Moyes studied at Royal Holloway, University of London. She won a bursary financed by The Independent newspaper to study journalism at City University and subsequently worked for The Independent for 10 years. In 2001 she became a full time novelist.

Moyes' novel Foreign Fruit won the Romantic Novelists' Association (RNA) Romantic Novel of the Year in 2004.

She is married to journalist Charles Arthur and has three children.


Labels: Book Review, Jojo Moyes