From the #1 New York Times bestselling author Nicholas Sparks comes a tender story of hope and joy; of sacrifice and forgiveness -- a moving reminder that love is possible at any age, at any time, and often comes when we least expect it. At forty-five, Adrienne Willis must rethink her entire life when her husband abandons her for a younger woman. Reeling with heartache and in search of a respite, she flees to the small coastal town of Rodanthe, North Carolina to tend to a friend's inn for the weekend. But when a major storm starts moving in, it appears that Adrienne's perfect getaway will be ruined -- until a guest named Paul Flanner arrives. At fifty-four, Paul has just sold his medical practice and come to Rodanthe to escape his own shattered past. Now, with the storm closing in, two wounded people will turn to each other for comfort -- and in one weekend set in motion feelings that will resonate throughout the rest of their lives.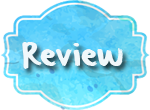 I saw the preview of this film yesterday and from what I've seen it seems that the movie was pretty good. For a loyal book reader, I believe that books are always better than the movies. And so this became my next read.
It's a very beautiful love story, I must say. This is one of the many reasons why I love Nicholas Sparks. He writes the best love stories that leaves you wondering about the what-ifs and imparts the readers, lessons about love and life.
Reading the first chapter, I already knew that something heart breaking might happen in the end. Well, nothing new with that. It seems like that's Sparks' trademark - bittersweet romance.
I love how the secret story behind Adrienne's strong and renewed character unraveled. I loved how Sparks kept the suspense of what really happened. It'll surely capture the curiosity of the readers.
ADRIENNE WILLIS. She's a very dedicated mother and wife. She attends every school activity of her kids. She brings them to mall or parks when her husband can't go out because of his work. She's a very understanding wife and doesn't question her husband even when he seems to neglect their children. So when Jack leaves them for his associate who is ten years younger than him, Adrienne felt devastated. She felt like she somehow contributed to the break up. She began to question her capability and her physical attributes. Did Jack think she was unattractive? Did he think she was not passionate enough? Did he really left them just for the passionate sex? Those conversations in their dinner table about their daily activities. Those early morning kisses shortly after waking up. Those quick hugs and everything else they'd done together. She had grieved for 3 years until another man came along.
PAUL FLANNER. He's a very successful and well publicized and recognized surgeon. He does structural and plastic surgery. The downside to his being a workaholic is he forgot that he has a wife and a son who need him. His son grew up without him being around often. Mark also became a doctor and majored in general practice and then left for Ecuador still hating his dad. His wife filed for a divorce and left him for another man. As they say, bad luck comes in three. While doing a surgery, his patient suddenly died. Autopsies were done and all the expert doctors were questioned what had transpired for the sudden death but no evidence or clue was found. He wasn't responsible for the death but the family filed for a case though they didn't stand a chance that's why they agreed for a settlement. That's when he felt like his life fell apart. He sold his medical practice and his house. He decided to meet Robert Torelson first before following his son to Ecuador. So he went to Rodanthe and that's when he met the woman who will change his perspective about life.
THE ROMANCE. Sometimes, you only spend a few hours of your life talking to a stranger without realizing that you have already felt a connection and fell in love. That's what happened when Paul and Adrienne met. Within the course of the week, they spend their time walking on the beach and sharing their personal stories to each other that they have never even shared with anyone else. They suddenly realized that they knew more about each other than their previous spouses. They may have been together for only a week but those days can't be replaced by any other day because those were the best days and that's when Adrienne found what true love really was. I love how they send letters to each other even though they are thousand miles apart. I love their secret phone conversations that usually lasts 20 minutes long. But it broke my heart when the big news was revealed. I wanted to cry out loud but I can't (because I was attending the Sweet 16 party of a family friend. LOL! ) I was blinking back my tears. I can't breath evenly. It's as if I was the one who fell in love with Paul that I felt like my heart was breaking. I wanted to reach Adrienne. I want to hug her and reassure her that it will be okay but I know it won't be.
This book is about loving, forgiving, moving on, and cherishing wonderful moments. It may not have ended well for Adrienne but she will forever have those wonderful memories she had shared with Paul. It also shows how the priorities and choices in life affect our future like dominoes. Maybe it was fate that intervened but then it was also fate that brought them together. Let's just appreciate everything that we have in life even the bad ones because we won't know when our experiences in the past might become handy in the future.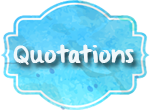 "Love is the essence of a full and wonderful life."
"The greater the love, the greater the tragedy when it's over. Those two elements always go together."
"Men are like that sometimes - if they meet someone and fall in love, it's real, no matter how fast it happened. But if someone falls for a woman they happen to care about, all they do is question the man's intentions."
"When I sleep, I dream of you, and when I wake, I long to hold you in my arms.If anything, our time apart has only made me more certain that I want to spend my nights by your side, and my days with your heart."
"When I write to you, I feel your breath; when you read them, I imagine you feel mine. Is it that way with you too? These letters are part of us now, part of our history, a reminder forever that we made it through this time. Thank you for helping me survive this year, but more than that, thank you in advance for all the years to come."
"There's so much I wish for these days, but most of all, I wish you were here. It's strange, but before I met you, I couldn't remember the last time that I cried. Now, it seems that tears come easily to me...but you have a way of making my sorrows seem worthwhile, of explaining things in a way that lessens my ache. You are a treasure, a gift, and when we're together again, I intend to hold you until my arms are weak and I can do it no longer. My thoughts of you are sometimes the only things that keep me going. "