After thirty years of marriage, Wilson Lewis, son-in-law of Allie and Noah Calhoun (of The Notebook), is forced to admit that the romance has gone out of his marriage. Desperate to win back his wife, Jane's, heart, he must figure out how to make her fall in love with him… again. Despite the shining example of Allie and Noah's marriage, Wilson is himself a man unable to easily express his emotions. A successful estate attorney, he has provided well for his family, but now, with his daughter's upcoming wedding, he is forced to face the fact that he and Jane have grown apart and he wonders if she even loves him anymore. Wilson is sure of one thing—his love for his wife has only deepened and intensified over the years. Now, with the memories of his in-laws' magnificent fifty-year love affair as his guide, Wilson struggles to find his way back into the heart of the woman he adores.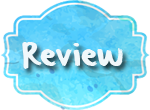 This is perhaps one of the best novels Nicholas Sparks had ever written. It is a very beautiful story. I can't help but wonder how he made the love story of two middle aged couple be so romantic and lovely that I wished I'd get married soon enough so I can experience what they had experience.

I had a hard time writing this review because I can't think of any words to explain how I felt towards this novel. I was in awe. I can't seem to find the exact words to describe it.

This story taught me to reflect on what obstacles come with married life. It's not all about being loyal and faithful (though it helps). We might notice it. We might not. These type of problems slowly build inside couples and when the time comes that they acknowledge it, it's too late. Those who surpass this have a great life ahead of them as a couple but those who don't, go separate ways.

This book shows that love is lovelier the second time around. I just love the idea of a middle aged man courting his wife to let her fall in love with him all over again. Isn't that so sweet?

I like the idea of including Noah in this novel. It's a marvelous idea by the way. Somehow he helped in bringing back the love between Wilson and Jane. One of the parts I like about this book is the numerous conversations between Wilson and Noah.

What Wilson did to win back Jane's love is the most romantic thing I've read. I just love it! I hadn't expected it to end like that. I love the surprises he'd given her and the way he courted her again. It was lovely! He put all his effort into it and did all the things he never did before. It just shows that anyone can change if they put an effort to it and reflect on their lives.

This books is a must-must-read book. If you have loved The Notebook, you'll love this book even more.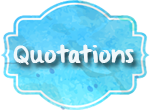 Gus took a deep breath, with a straight face, he looked me right in the eye and said, "Noah, I understand women."

Noah chuckled as if hearing it for the first time. "The point is," he continued, "that there's no man alive who can honestly say those words and mean them. It just isn't possible, so there's no use trying. But that doesn't mean you can't love them anyway. And it doesn't mean that you should ever stop doing your best to them to know how important they are to you."
***
"Love, I've come to understand, is more than three words mumbled before bedtime. Love is sustained by action, a pattern of devotion in the things we do for each other everyday."
"Marriage is about compromise; it's about doing something for the other person, even when you don't want to."
"It's funny, but have you ever noticed that the more special something is, the more people seem to take it for granted? It's like they think it won't ever change."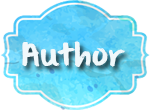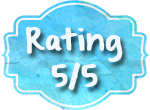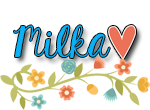 Labels: Book Review, Nicholas Sparks