When unworldly student Ana Steele first encountered the driven, damaged young entrepreneur Christian Grey, it sparked a sensual affair that changed both their lives irrevocably. Shocked, intrigued, and ultimately repelled by Christian's singular sexual tastes, Ana demanded a deeper commitment; determined to keep her, Christian agreed. Now, together, they have more - love, passion, intimacy, wealth, and a world of infinite possibilities. But Ana always knew that loving her Fifty Shades would not be easy and being together poses challenges neither of them ever anticipated. Ana must somehow learn to share Christian's opulent lifestyle without sacrificing her own integrity, identity, or independence; Christian must somehow overcome his compulsion to control and lay to rest the horrors that blighted his past and haunt his present. Just when it seems that together their love can conquer any obstacle, tragedy, malice and fate combine to make Ana's worst nightmares come true.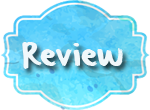 Uh-oh. This is the last book and I'm kinda feeling sad. I'll really really miss the ex-dominant, ever romantic, philanthropic, megalomaniac, control freak, self-abhorrent CEO of GEH Inc, the mighty mighty Christian Grey. I love how he transformed. I love how established his character is. And as it comes to an ending, he finally makes peace with his past. Thanks to Mrs. Anastasia Grey.

Yeah, right. Anastasia and Christian finally got married. And as any newly married couples, they are at lost on adopting to their new life. I must give credit to Ana for being a brave and patient wife. She is really what Christian needed.

I love their honeymoon and to that I must give credit to Christian - the ever romantic Mr. Grey who has access to everything. He's so sweet - I love his gifts to Ana. They're so cute when they fight and make-up. I love how Christian distracts her when she's angry or when she wants to squeeze an information from him. Who wouldn't fall on his beautiful and seductive eyes and his boyish grin? I love his birthday present to Ana. That's the sweetest thing ever. That was a brilliant idea and any girl would love something like that (Attention guys!!!). A bracelet with things that symbolizes what they've done or where they've gone together. WOW! OF course, that's just the appetizer to his surprises because he contacted all her loved ones to gather together for a party and to surprise her as well. Plus the white AUDI R8 car too! Oh wow, there really is an advantage in marrying a rich husband. LOL!

This is the most thrilling book among the three because it's full of tension, mystery, drama, and a bit of action. I love every bit of it Jack Hyde's real identity was revealed. I don't want to spoil you. Just read the book. :))

It ended happily. Fifty Shades is finally freed. He finally felt that he was loved by his family. They've got a cute little boy who just turned two and they're also expecting a baby girl too. He's a handsome dad. He really loves his Ted. They're one big happy family.
P.S. I'll really miss Christian and Anastasia and also their cute email correspondence and their "Laters, baby" expression. :))
"Christian, you are the state lottery, the cure for cancer, and the three wishes from Aladdin's lamp all rolled into one."
"My beautiful Kate, I love you. Your grace, your beauty, and your fiery spirit have no equal, and you have captured my heart. Spend your life with me. Marry me."
"Life is never going to be boring with Christian, and I'm in this for the long haul. I love this man: my husband, my lover, father of my child, my sometimes Dominant...my Fifty Shades."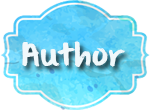 I'm a former TV executive, wife and mother-of-two based in the leafy suburbs of West London. Since January 2012 my life has taken an extraordinary turn with the runaway success of the Fifty Shades Trilogy. From an early age I had always dreamt of writing stories that readers would fall in love with – and my dreams have come true, thanks to you guys. Now that life seems to have settled down a little, I want to crack on and write my next novel – another adult, provocative romance. I do hope you will enjoy that too.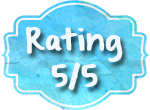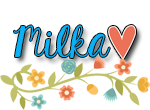 Labels: Book Review, E.L. James