When a mysterious young woman named Katie appears in the small North Carolina town of Southport, her sudden arrival raises questions about her past. Beautiful yet self-effacing, Katie seems determined to avoid forming personal ties until a series of events draws her into two reluctant relationships: one with Alex, a widowed store owner with a kind heart and two young children; and another with her plainspoken single neighbor, Jo. Despite her reservations, Katie slowly begins to let down her guard, putting down roots in the close-knit community and becoming increasingly attached to Alex and his family.
But even as Katie begins to fall in love, she struggles with the dark secret that still haunts and terrifies her . . . a past that set her on a fearful, shattering journey across the country, to the sheltered oasis of Southport. With Jo's empathic and stubborn support, Katie eventually realizes that she must choose between a life of transient safety and one of riskier rewards . . . and that in the darkest hour, love is the only true safe haven.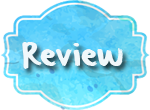 Safe Haven is a good book though I can't help comparing it with Sparks'other novels. It seems like Sparks is running out of ideas in his latest works. What made me love Sparks is how he writes beautiful novels with good story lines and unique plots. I became an instant fan when I read The Notebook. In his latest works however, he recycled his ideas.

This Safe Haven, for instance, is a mixture of A Message in a Bottle, A Bend in the Road, and The Guardian. I'm just tired of these redundant ideas. His wife dies so he becomes a single parent, then he meets someone and he falls in love with her. Suddenly, he learns that she is hiding something then something tragic will happen. But they still live happily ever after.

Inspite of all these, I'm still giving it a high rating. There are some parts which are boring. Somehow the element of letters made me like this book in a way.It's one of the things I like about Sparks.
What brought twist to the story is the revelation about Jo. I never had an idea that she was who she was.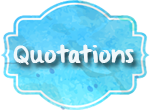 "Love doesn't mean anything if you're not willing to make a commitment."
"Every couple needs to argue now and then. Just to prove that the relationship is strong enough to survive it."
"Long-term relationship - the ones that matter - are all about weathering the peaks and the valleys."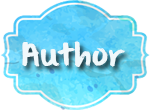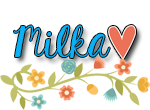 Labels: Book Review, Nicholas Sparks