Miles Ryan's life seemed to end the day his wife was killed in a hit-and-run accident two years ago. Missy had been his first love, and Miles fervently believes she will be his last. As a deputy in the North Carolina town of New Bern, Miles Ryan not only grieves for Missy, but also longs to bring the unknown driver to justice. Then Miles meets Sarah Andrews. The second grade teacher of his son, Jonah, Sarah had left Baltimore after a difficult divorce to start over in the gentler surroundings of New Bern. Perhaps it's her own emotional wounds that make her sensitive to the hurt she first sees in Jonah's eyes, and then his father's.
Tentatively, Sarah and Miles reach out to each other. Soon they are both laughing for the first time in years . . . and falling in love. Neither will be able to guess how closely linked they are to a shocking secret -- one that will force them to question everything they ever believed in . . . and make a heartbreaking choice that will change their lives forever.
In A Bend in the Road, Nicholas Sparks writes with a luminous intensity about life's bitter turns and incomparable sweetness. His affirming message carries a powerful lesson about the imperfections of being human, the mistakes we all make, and the joy that comes when we give ourselves to love.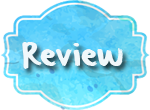 I have been anticipating so much to read this book. Well, I'm a Nicholas Sparks fan and I think this book has one of the best synopsis among Sparks' novels. However, I was quite disappointed with how the story turned out to be. There wasn't any exciting twists. Even before the story unfolds, I have already guesses who's who or, what's gonna happen next or what really happened? I wasn't thrilled at all.

This novels is probably not Sparks best. I've read enough of his works to say this.

I can't help but compare it with A Message in a Bottle. The plot is almost the same though I like Message in a Bottle more.

Overall, the story is good but nit as good as Sparks'other novels. I'd still recommend it to you readers but don't expect too much.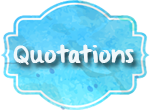 "Where does a story truly begin? In life, there are seldom clear-cut beginnings, those moments when we can, in looking back, say that everything started. Yet there are moments when fate intersects with our daily lives, setting in motion a sequence of events whose outcome we could never have foreseen."
***
"Did you guys have a fight?"

"No."

"But you're not friends anymore."

"Of course we are. We're still friends."

"Then why doesn't she come over anymore?"

Mike cleared his throat.

"Well things are kind of complicated right now. When you're grown-up, you'll understand."

"Oh." he said. He seemed to think about that.

"I don't want to be a grown-up." He finally declared.

"Why not?"

"Because" he said, "grown-ups always say that things are complicated."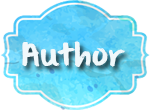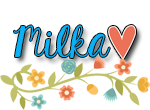 Labels: Book Review, Nicholas Sparks