Anna is looking forward to her senior year in Atlanta, where she has a great job, a loyal best friend, and a crush on the verge of becoming more. Which is why she is less than thrilled about being shipped off to boarding school in Paris - until she meets Etienne St. Clair: perfect, Parisian (and English and American, which makes for a swoon-worthy accent), and utterly irresistible. The only problem is that he's taken, and Anna might be, too, if anything comes of her almost-relationship back home.
As winter melts into spring, will a year of romantic near - misses end with the French kiss Anna - and readers - have long awaited?

Thoughts On The Book: (First Read)

I've read reviews about this books and it's all positive so I decided to read it. And I must say, this book is worth my time! I've never had boring moments while reading the book. The story is so cute that it can actually pass as a chick flick and I look forward to this. There are moments when I'd feel giddy and smile to myself and there are those moments when I'd laugh by myself as if I'm laughing with the characters. I feel like I'm with their clique.

The story is really typical but it's filled with emotions. It felt like I actually belong to their group. Moreover, I felt like I was in Paris too. Perkins described Paris in detail. I love the setting of the story and the characters too.

I fell in love with Etienne St. Clair. How lucky must Anna Oliphant be to meet him. The characters are so realistic and I tend to imagine how each of them look while I'm reading the book.
Will I recommend this book? Definitely yes! Especially to those who are hopeless romantic and to those who are fans of romance genres.
Second Read
So I've read this twice already and I can't believe it still has the same effect on me. I think I loved it even more. It definitely deserves its place on my favorites bookshelf.
ÉTIENNE ST. CLAIR.
OMG! OMG! I'm going to hyperventilate. He's a God! LOL! What's not to love about this guy? He's the perfect boyfriend / best friend ever! No wonder I consider him as my favorite male character in a chick lit novel. And for your information he is so MINE! Haha! That's how addicted I am to him. I've completely fallen head over heels for him. He's just so dreamy and charming. He's got an English accent which I find endearingly sexy. I love his interest in history. I love how smitten he is with Anna. I love his hair. I love how he dress up. I even love his height even though he's not that tall (because I'm not that tall either). How I wish he'll come out of the book so I can steal him from Anna. I really agree with Jess Jordan (from Almost), BBB: Boys in Books are Better. I want Étienne St. Clair for Christmas!
ANNA.
Well, she just got so lucky that her dad sent her to Paris but she just ain't so thrilled leaving Seany and Bridgette and of course her mom behind. Her dad insisted that she should explore more so she can be more cultured. He sent her to School of America in Paris for a year. Then she met Étienne and my world collapsed. :( Maybe when God poured luck, she wasn't holding any umbrella so she caught everything that was supposed to be mine. Too bad I like her. She's just a normal student who's afraid to explore her new surrounding She was afraid to try. But through her friends, she got over it and began to enjoy Paris. I like her gapped teeth. I like her bleached hair streak. I even like how she seem not to care about her fashion statement.
So much for being a tatter tale. It's obvious how much I love this book. It was actually the first book I finished after reading it for a second time. I really enjoyed reading it. As soon as I finished it, the first thing that came into my mind was "Urgh! I want to read it again!" I just can't get enough of ETIENNE ST. CLAIR.
So for those who are still contemplating if they're going to read this or not, read it now! You don't know what you're missing.


"It's a physical sickness. Étienne. How much I love him. I love Étienne. I love it when he cocks an eyebrow whenever I say something he finds clever or amusing. I love listening to his boots clomp across my bedroom ceiling. I love that the accent over his first name is called an acute accent, and that he has a cute accent. I love that. I love sitting beside him in physics. Brushing against him during labs. His messy handwriting on our worksheets. I love handing him his backpack when class is over, because then my fingers smell like him for the next ten minutes. And when Amanda says something lame, and he seeks me out to exchange an eye roll—I love that, too. I love his boyish laugh and his wrinkled shirts and his ridiculous knitted hat. I love his large brown eyes, and the way he bites his nails, and I love his hair so much I could die. There's only one thing I don't love about him. Her."
Like an obsessed stalker, I tally the evenings he spends with me versus the evenings he spends with her. I'm winning.
"Why is that the right people never wind up together? Why are people so afraid to leave a relationship, even if they know it's a bad one?"
"I'll only be a twenty-minute ride from your school, and I'll make the commute to see you every night. I'd take a commute ten times just to be with you every night."
"You're the most incredible girl I've ever known. You're gorgeous and smart, and you make me laugh like no one else can. And I can talk to you. And I know after all this I don't deserve you, but what I'm trying to say is that I love you, Anna. Very much."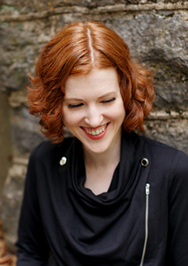 Hi, there! I'm Steph, and I wrote ANNA AND THE FRENCH KISS, LOLA AND THE BOY NEXT DOOR, and ISLA AND THE HAPPILY EVER AFTER. I also edited (and contributed a short story to) a romantic holiday anthology called MY TRUE LOVE GAVE TO ME. A companion anthology, SUMMER DAYS & SUMMER NIGHTS, will be released in 2016. My next YA novel will be horror—a teen slasher published by Dutton.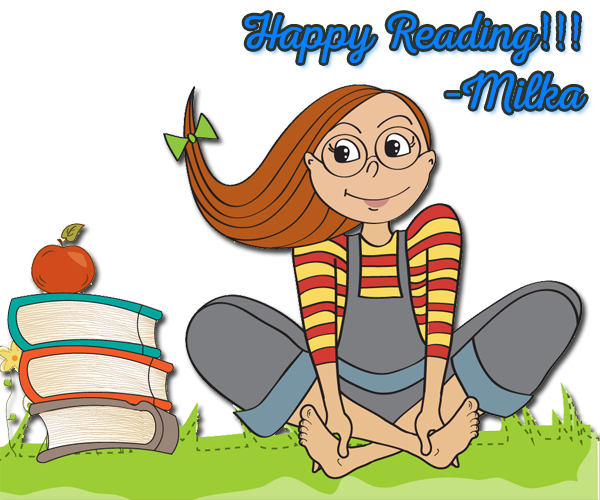 Labels: Book Review, Stephanie Perkins